Balcony Boss is reader-supported. When you buy through our links, we may earn a small commission at no cost to you. For additional information, please view our policies.
Increasing the height of a balcony railing can be a challenge depending on what type of railing you have. That said, there are plenty of options that work for all kinds of railing.
So, in this article, we'll cover the different ways to increase the height of a balcony railing. You'll find both renter-friendly and permanent options below, too.
Why Add a Balcony Railing Height Extension?
There are a few reasons why you might be wondering how to increase the height of a balcony railing. These include:
Safety. For example, if you have kids or pets that you're worried might be able to climb over.
Appearance. A taller balcony railing might suit your décor ideas better than a short one.
Privacy. Adding a balcony height extension can help make your balcony more private, depending on what you use.
If you rent your apartment, be sure to not add anything too permanent. Similarly, homeowners will need to check with their HOA to see if there are any restrictions on what they can add to their railing. The ideas below aren't particularly invasive (or ugly), but just be sure to get approval first.
7 Balcony Railing Height Extension Ideas
Let's look at some options for how to increase the height of a balcony railing. Where possible, we'll state what railing materials they will (or won't) work for.
1. Fence topper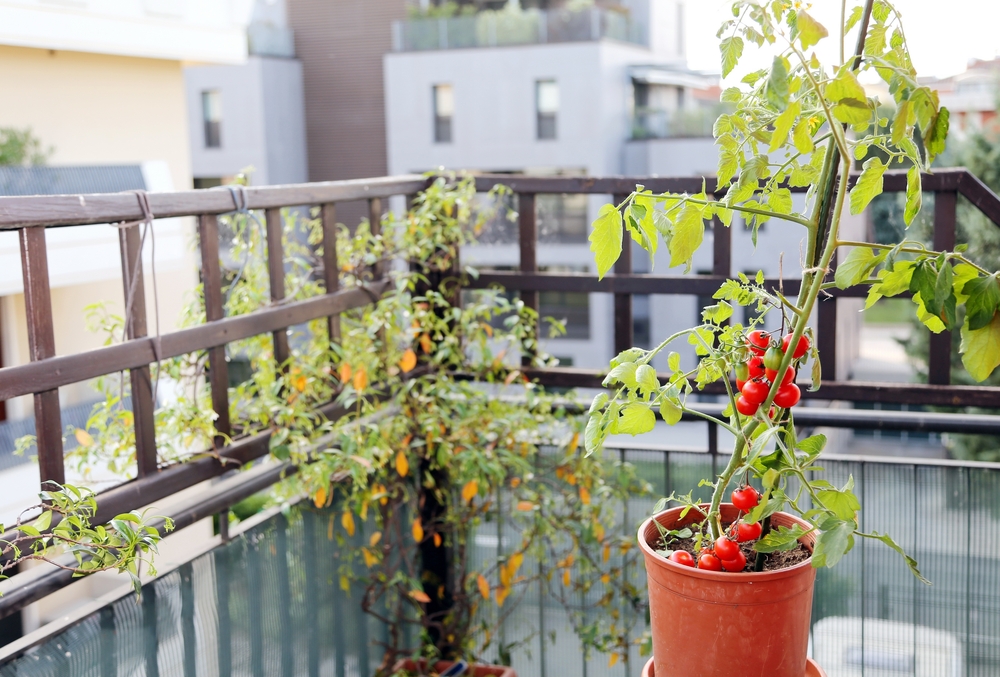 The most obvious place to start is by adding a fence topper. They're available in different materials and you could DIY one if you want. We've got a full article on fence topper ideas, so check that out for some inspiration.
2. Plexiglass
If safety is your main concern, plexiglass panels are a good option. Find ones that are a foot or two taller than your railing and secure them in place with zip ties. Obviously, they won't obstruct your view, and you can take them down easily. Plexiglass panels should work with all railing types; you might just need to be creative with how you secure them.
3. Lattice panels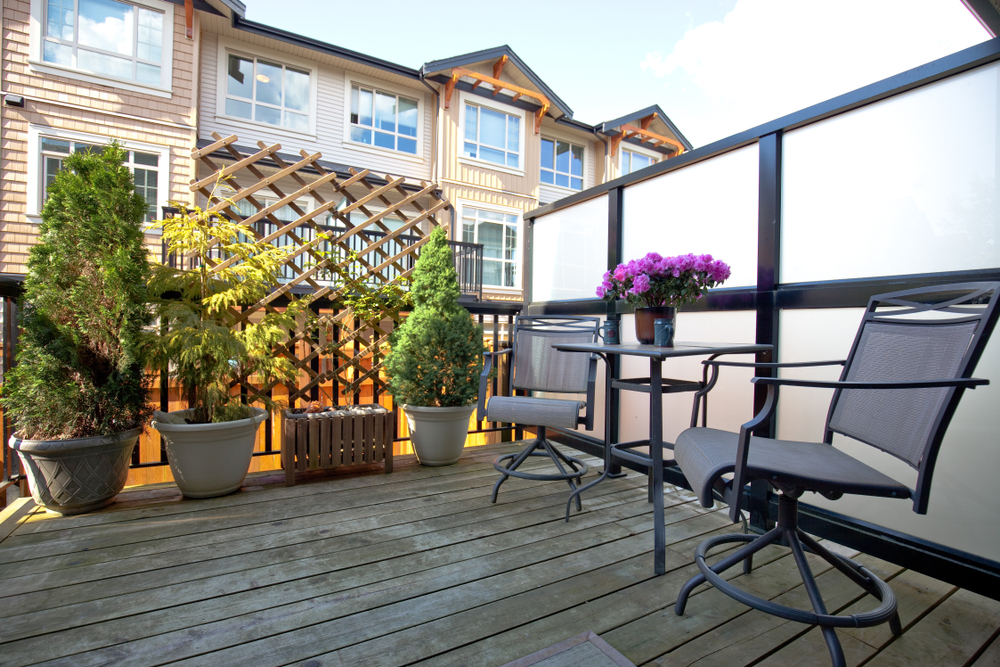 A wood lattice is a great option for how to increase the height of a balcony railing. You could add a small one to the top or use a larger one that reaches the balcony floor. Either way, growing plants up it will increase privacy. This option works best for railings rather than walls, as you'll want several contact points for securing the lattice.
4. DIY extension
How you tackle a DIY railing extension will depend on your railing and the available materials. A good option is wood pallets, as you can get a lot of lumber from these. Essentially, you'll want to build a fence or panel and attach it to the railing. For walls, use screws, and for metal railings, try long posts tied to the railing.
If you fancy getting really involved, you could add new vertical railings in an alternating pattern between the existing ones. Then, simply add a new banister on top to finish it off.
5. Privacy screen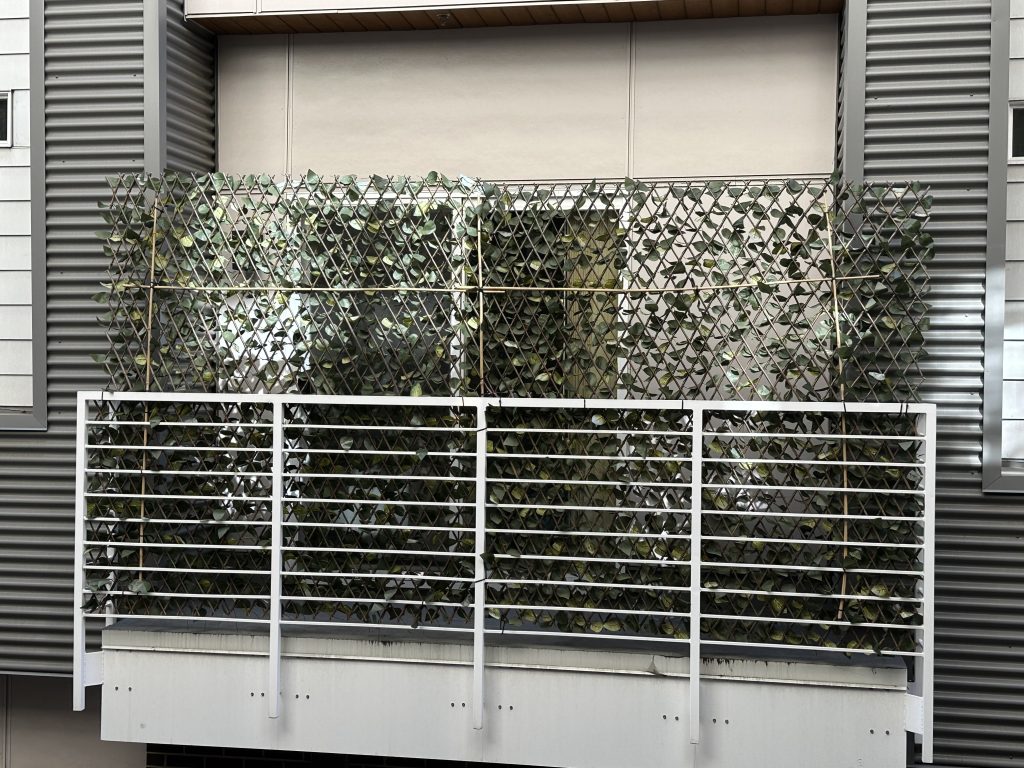 This option will, unsurprisingly, increase privacy on your balcony. A tall privacy screen also works well as a balcony railing height extension that doesn't mess with the existing railing. As such, it's useful for renters because you could just put a screen in front of the railing. Check out our article on privacy screen ideas for more information.
6. Reposition the railing
If your balcony railing is bolted to the wall, you could try repositioning it. This won't extend it but is instead an option for how to increase the height of the balcony railing. You'll need to drill new holes for the bolts and end plates, though. You could then plug the gap at the bottom with bricks, stones, or even an extendable shower curtain rail.
7. Add a new handrail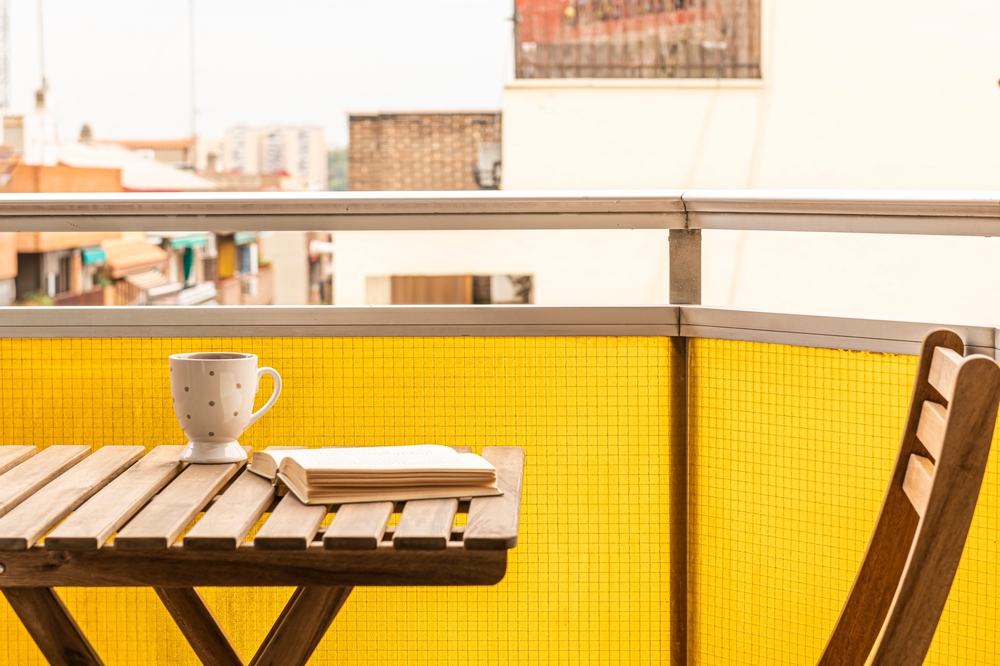 For purely appearance-related needs, just add a new handrail. If you're able, you can screw this into the wall or to the top of your existing railing. Of course, it might not increase the height by much, but it'll add an extra few inches. If you need a larger balcony railing height extension, consider buying some balusters and making a new extra railing.
Final Thoughts on How to Increase the Height of a Balcony Railing
Hopefully, these ideas have given you some inspiration for how to increase the height of your balcony railing. Although some options require drilling, others are easy enough to just zip tie in place. Whatever option you choose, make sure it's secure!