Balcony Boss is reader-supported. When you buy through our links, we may earn a small commission at no cost to you. For additional information, please view our policies.
At the most basic level, an expandable trellis or expandable lattice is used to support plants. But there's plenty you can do with these products outside of plant support.
In this article, we'll look at 9 ways to use an expandable trellis or lattice and we'll offer some recommendations.
First, though, let's cover a few important points about where and how to use them.
What is an Expandable Lattice/Trellis?
Simply put, an expandable trellis or expandable lattice is made to fold up and expand to various sizes. The main difference between a traditional trellis or lattice and an expandable one is, well, that the latter expands.
But this does impact its use slightly. For example, a traditional lattice is usually large and can support a lot of weight. An expanding trellis or lattice typically can't because the joints are less secure.
When it comes to online products, you'll often see things described as both an expanding trellis and an expandable lattice. As we've explained elsewhere, this isn't correct.
The difference mainly comes down to construction and the patterns of the holes, but construction is of less importance on a folding version. Also, an expandable lattice will often be freestanding, whereas an expanding trellis isn't.
Advantages Compared to Traditional Products
The main advantage of an expanding trellis compared to a traditional one is that you have more flexibility over size. For example, a trellis that expands to a maximum width of 6ft. could theoretically be opened to any size you want up to this point.
But, the disadvantage is that they're less sturdy. This is more obvious with an expanding lattice, as the traditional product can bear a lot of weight. The joints on an expanding version are held together with small screws or nails, and these can't take as much stress.
Materials and Installation
Like traditional versions, expanding lattices and trellis come in different materials. These include:
Bamboo
Wood (e.g. pine or willow)
Vinyl
Plastic
Metal
As a general rule, you'll want to use weather-resistant materials outside to make them last longer. However, wood looks nicer, but something like pine (if untreated) won't last too long in the rain. Also, synthetic materials can usually bear more weight, so are better for supporting big plants.
Installation is pretty easy: you can stake them into the ground or tie them to things. To keep them expanded, tie them to hooks, walls or railings. This is particularly important if you don't have your trellis expanded fully, as it's more likely to fold shut if not tied down.
The easiest way to do this is by drilling holes. But if you can't, try using brick hooks, adhesive hooks (for flat surfaces), or moldable glue. Depending on what you're fixing to the trellis, any of these options should be fine.
9 Expandable Lattice/Trellis Ideas
1. Privacy screen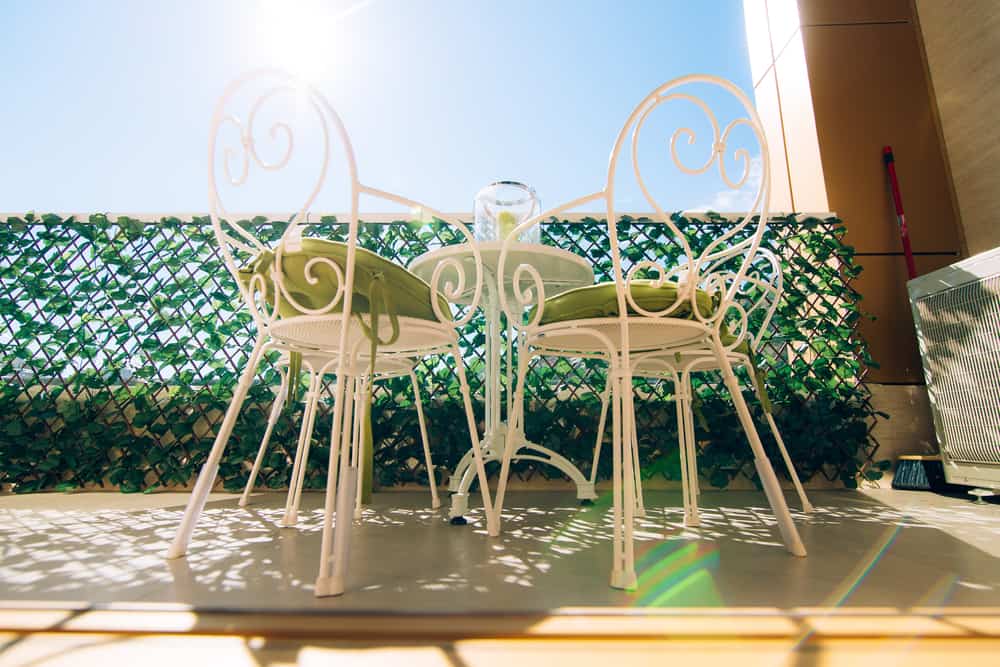 This isn't a particularly 'out there' idea but is a good place to start. An expandable lattice makes a good privacy screen because it's easy to install and you can take it down when it's not needed. It'd be useful somewhere like a balcony or around a hot tub where a permanent version isn't needed.
You can go about this in a few different ways.
You can find an expandable lattice with faux greenery attached or you can buy a plan expandable lattice and wrap it with faux ivy bought separately. The advantage to the latter is that you can add as much greenery as you want.
2. Hanging stuff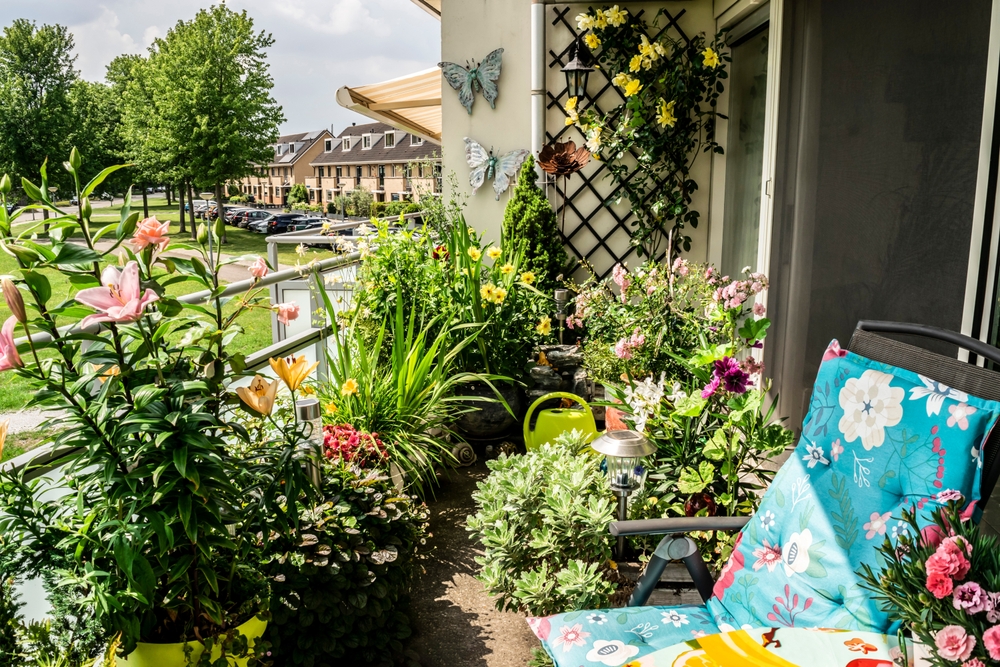 An expanding trellis is an ideal base for hanging things, whether indoors or outdoors. For example, you could hang plants, pictures, or other decorations. The benefit of using an expandable trellis is that you can play around with the size and design.
3. Safety fence
A freestanding expandable lattice can make a great temporary safety fence for kids or pets by narrowing the railing gaps. Of course, make sure you weigh the feet down and choose one tall enough that it can't be jumped over!
4. Wine rack
If you choose a lattice with the correct size holes, you could use it as a wine rack. Of course, you'll need to put it in a cabinet to support the bottles or use 2 lattices. This idea obviously relies on you having wine around long enough for it to need storing!
5. Room dividers
Again, this isn't a super creative idea, but expanding lattices are ideal as room dividers. You could use them indoors or for partitioning outdoor spaces such as patios, balconies and more. Much like the privacy screen, the benefit of using an expanding version is that it's easier to store and take down.
6. Lighting fixture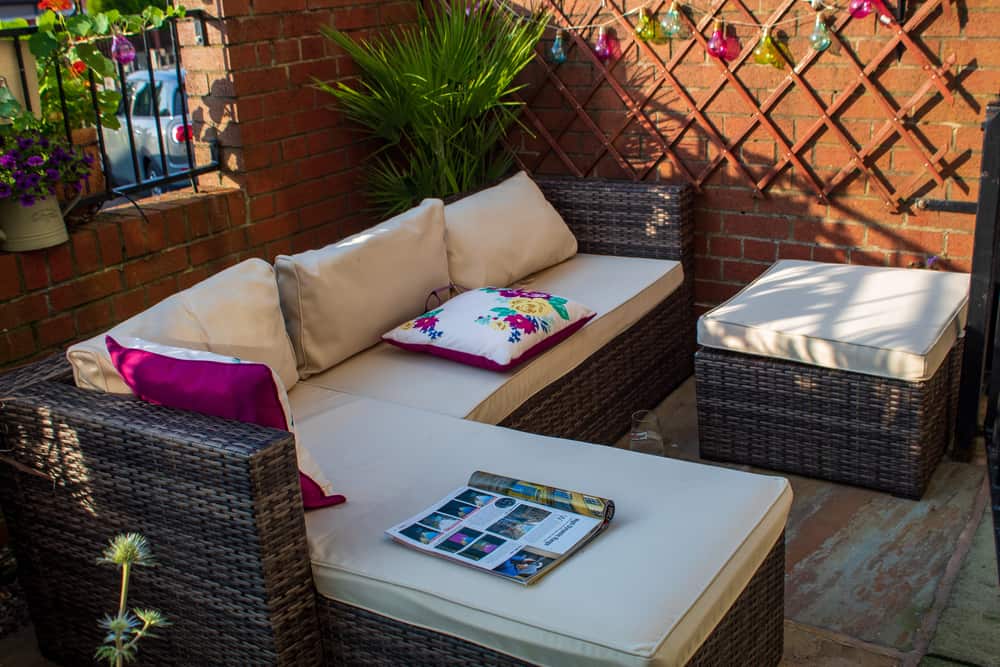 There are plenty of ways to use an expanding trellis as a lighting fixture, either indoors or outdoors. For example, you could hang string lights off it or hang a trellis from the ceiling and turn it into a chandelier. Alternatively, you could hang colored mason jars for a more boho design.
7. Shade canopy
Providing you choose a lattice or trellis that can bear enough weight, you could use it as a shade canopy. Get hold of a canvas drop cloth with grommets and stretch it across a horizontal trellis. It's a great alternative to a readymade product that can be tailored to the size of your outdoor space.
8. Railing topper
A small expanding trellis with faux ivy is ideal for adding a bit more height to a fence. You can either secure it to the top of your railing or you can buy an extra tall one to add balcony height.
Better yet, it doesn't look boring and, rather than trying to blend in, will stand out in the best way.
9. Supporting plants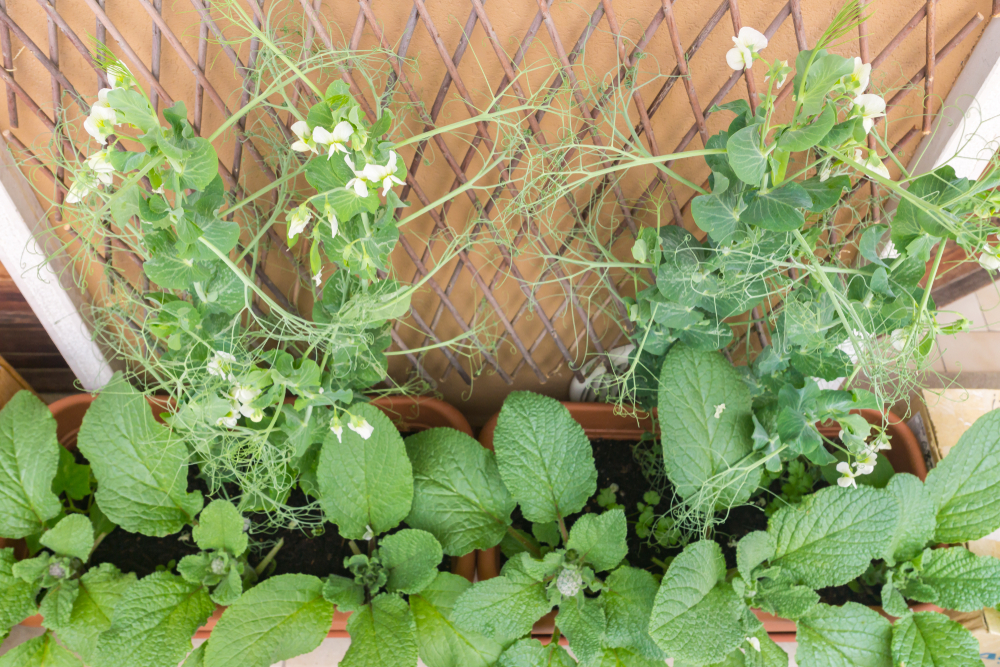 While it's the most obvious use for an expandable trellis, we could hardly not include it on the list. Expanding lattices and trellises are great for plant support because you can tailor them to the exact size you need. It's useful for climbing plants like honeysuckle and clematis that like to grow randomly and need a lot of support.
Final Thoughts
Did you know there were so many ways to use an expandable lattice or trellis? Probably not, but now you do!
Hopefully, this has given you some inspiration for how to use them around your home. They're much more than plant supports and, with a bit of creative thinking, can be used in many different ways.