Balcony Boss is reader-supported. When you buy through our links, we may earn a small commission at no cost to you. For additional information, please view our policies.
A moss pole alternative can be useful if the standard design doesn't work for you. This could be due to price, availability of materials, or simply using it outside.
So, here are 5 moss pole alternatives, along with their pros and cons.
5 Moss Pole Alternatives
1. Bamboo canes
Bamboo canes (or stakes) are a great moss pole alternative if you don't want to spend lots of money. They're widely available and can be cut to the correct size. In fact, you could probably get some for free at a gardening store if you know where to look. However, they don't provide the nutrient benefits that a moss pole does.
Pros
Inexpensive
Easy to cut
Straightforward
Cons
2. Coir poles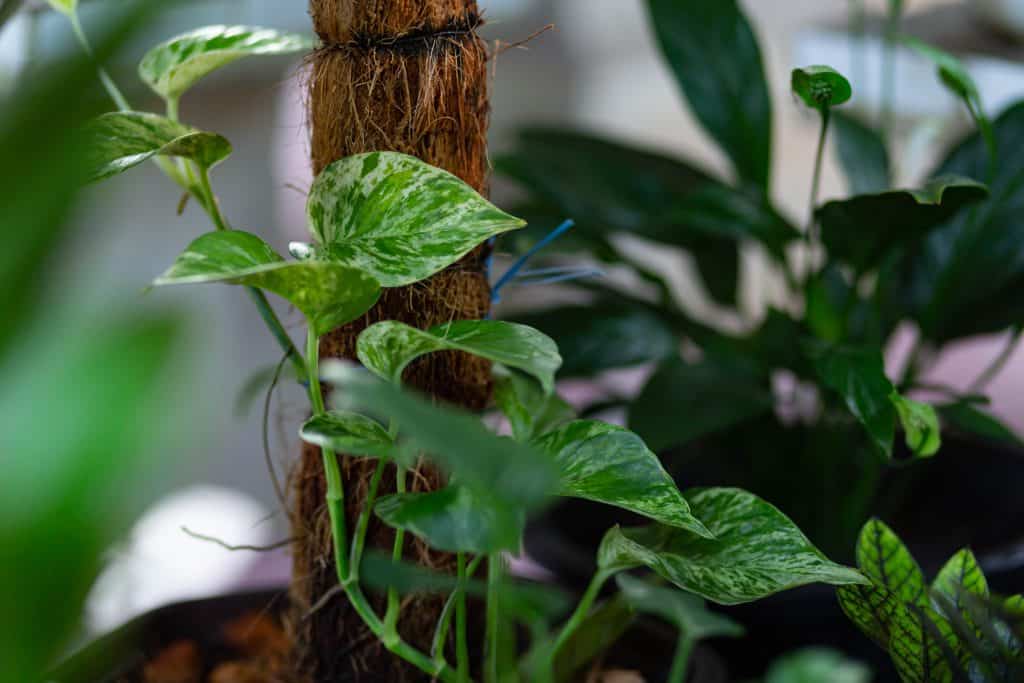 A coir pole is essentially a moss pole that's made with coco coir fiber. It's a suitable moss pole alternative because it's rot and mold resistant. However, coir can leach salts into the soil, meaning you'll need to change your fertilizing routine. You can buy coco coir poles or make your own following the steps for moss poles using coir.
Pros
Good for outdoor use
Retains water well
Longer-lasting than moss
Cons
Leaches salt into the soil
3. PVC pipe
PVC piping is a moss pole alternative if you want something completely weather resistant. However, it doesn't look great and can leach chemicals into the soil. It makes for a good trellis or frame rather than a plant stake. Many DIY moss pole instructions use PVC pipe as the core, so don't worry too much about the chemical leaching issue. Regular repotting can prevent it from being a problem.
Pros
Inexpensive
Easy to cut to the desired length
Great for support frames
Cons
Looks awful
Can leach chemicals into soil
4. Metal pipe or Stake
Metal pipe is another moss pole alternative if you want something weather resistant. It functions much like PVC pipe but looks better and doesn't leach chemicals into the soil. However, the main disadvantages are that it's difficult to cut, heavy, and plants can't latch onto it. Metal pipes should only really be a last resort for this reason, or if they really go with your design choices.
Pros
Nicer looking than PVC pipe
Weather-resistant
Doesn't leach chemicals
Cons
Difficult to work with
Plants can't climb up metal easily
5. Wood stakes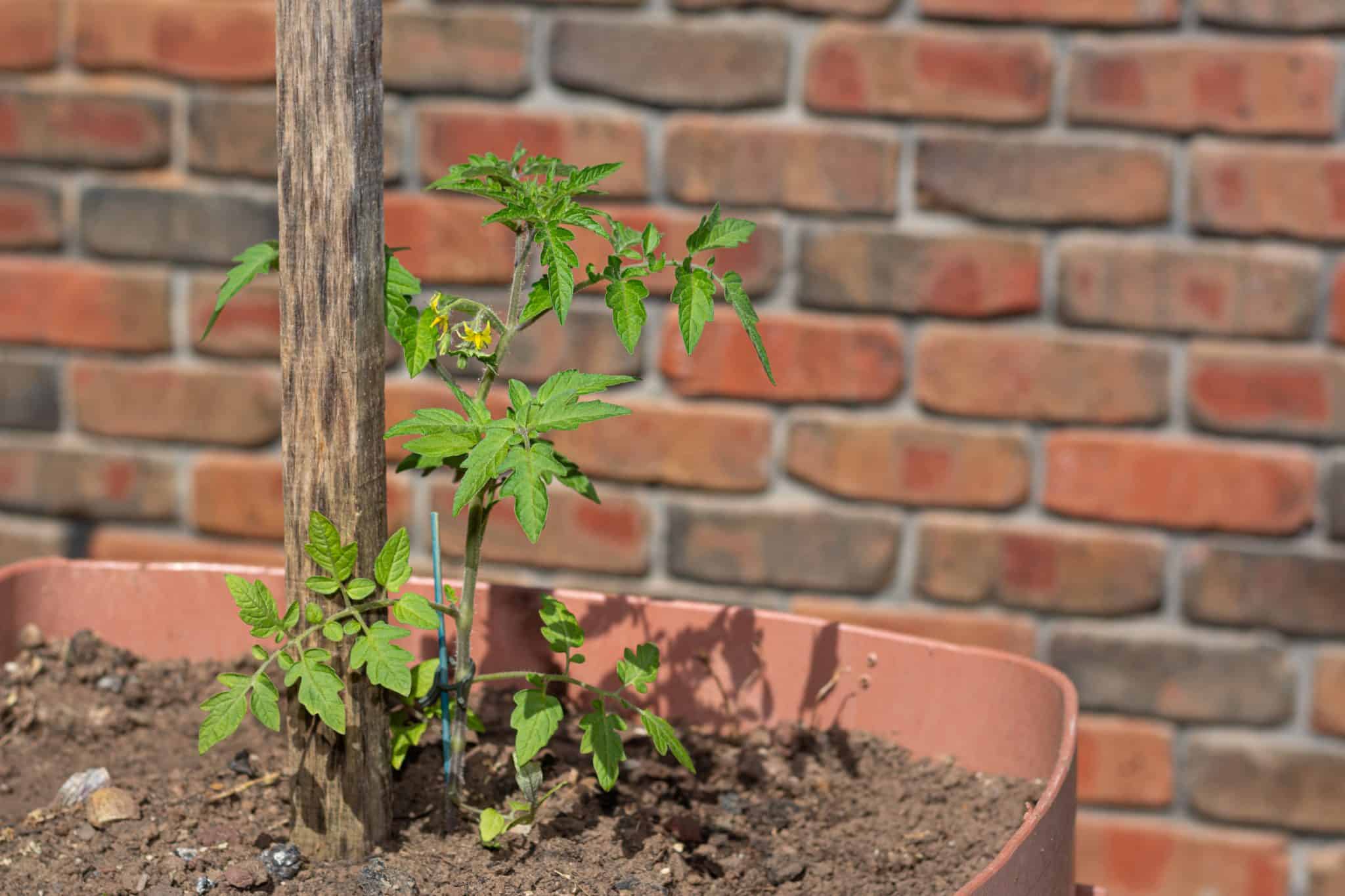 Wood stakes are one of the more standard options alongside bamboo canes. You could really use any wood product you want, such as spare or reclaimed lumber, fresh wood, tree branches, etc. If using reclaimed wood, make sure it wasn't treated with chemicals or painted.
Pros
A natural option
Can be free if you know where to look
Tree branches are a nicer vibe and can provide nutrients
Cons
Chemically-treated wood should be avoided
Final Thoughts on Moss Pole Alternatives
In short, a moss pole alternative can be anything you can stick in the soil. But if you want something that provides nutrients to your plant, use coco coir or tree branches. Everything else simply provides support, although that still achieves the main purpose.