Balcony Boss is reader-supported. When you buy through our links, we may earn a small commission at no cost to you. For additional information, please view our policies.
Choosing plants for balconies and patios often means you need to be more thoughtful in your decisions. After all, if you're short on space, you'll want the most value for your money from something like flowering plants.
So, let's look at 11 of the best summer flowers for season-long blooming. Hopefully, these will be suitable options for your potted arrangements.
What Do We Mean by Season-Long Blooming?
This might sound like an obvious question, but what do we mean by season-long blooming?
Simply put, it includes plants that flower constantly throughout summer, rather than something that has a single bloom and then moves into the next stage of its cycle. For example, something like a daisy will flower once and then die off, meaning it's not amazing value for space.
Season-Long Blooming Summer Flowers
1. Roses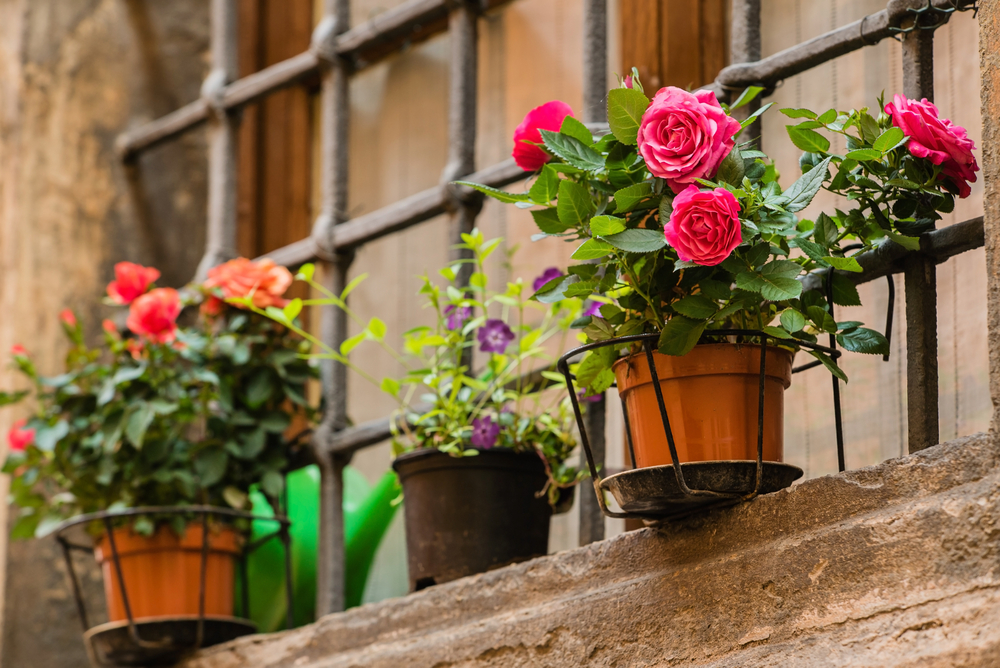 While a rose technically blooms once per flower, it can easily keep blooms going all season. You could grow bush or climbing roses on a balcony, but it'll take a few years for them to reach the size needed to produce blooms all summer. For better results, deadhead to divert the plant's energy.
2. Petunia
Petunias are arguably one of the best plants for all-season blooms. They produce masses of flowers in very little pot space, making them perfect for hanging decorations. Plus, there are hundreds of varieties in all different colors. Again, deadhead before the flowers start to seed.
3. Fuchsia
Fuchsia might not be your first thought for balconies, but you can get some very compact varieties that'll work well in small pots. In the right climate, they can start flowering in February and stop in October, giving you loads of flowering time. Plus, pollinators love fuchsia flowers!
4. Black-Eyed Susan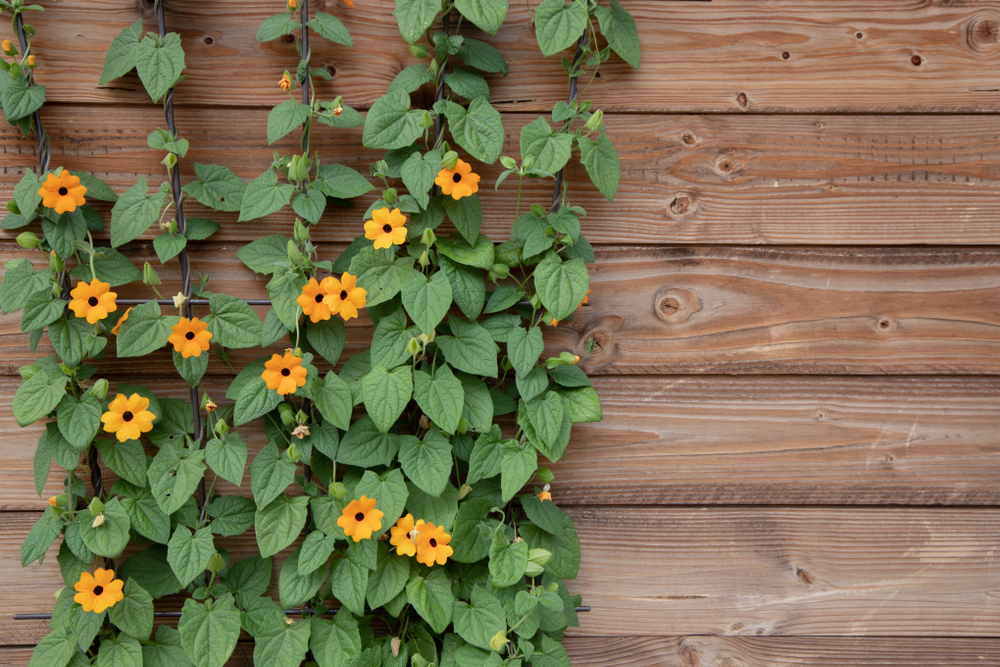 Black-eyed Susan is a popular perennial that can work well in pots. Provided you remove dying flowers, you can keep the bloom going until October, making this an ideal plant for balconies. Plus, as it's a perennial, it'll come back every year.
5. Sweet Peas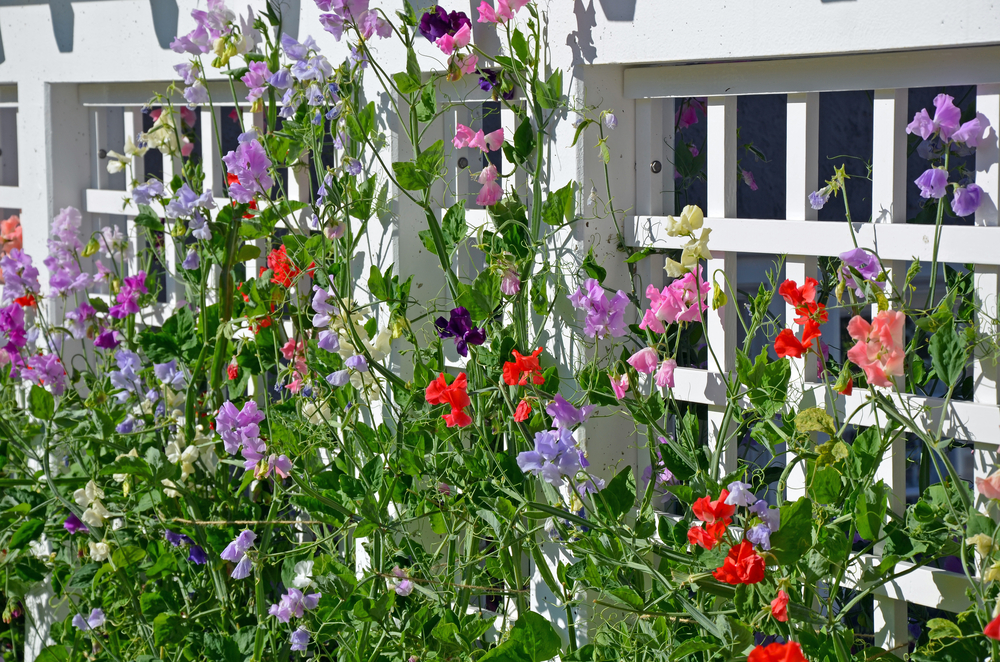 Although sweet peas don't start blooming until May, you can keep them going well into fall if they're kept in the right conditions. Plus, they climb, so you can grow them up walls or put them in a shared pot to save on space. Be sure to cut the flowers and use them indoors because these flowers smell amazing.
6. Yarrow
Whereas roses and fuchsia are season-long bloomers because they produce multiple flowers, yarrow has a single bloom that lasts for ages. Its flowers can last for up to 2 months before dying off, giving you plenty of time to enjoy them. And you won't be alone – butterflies love yarrow too.
7. Viola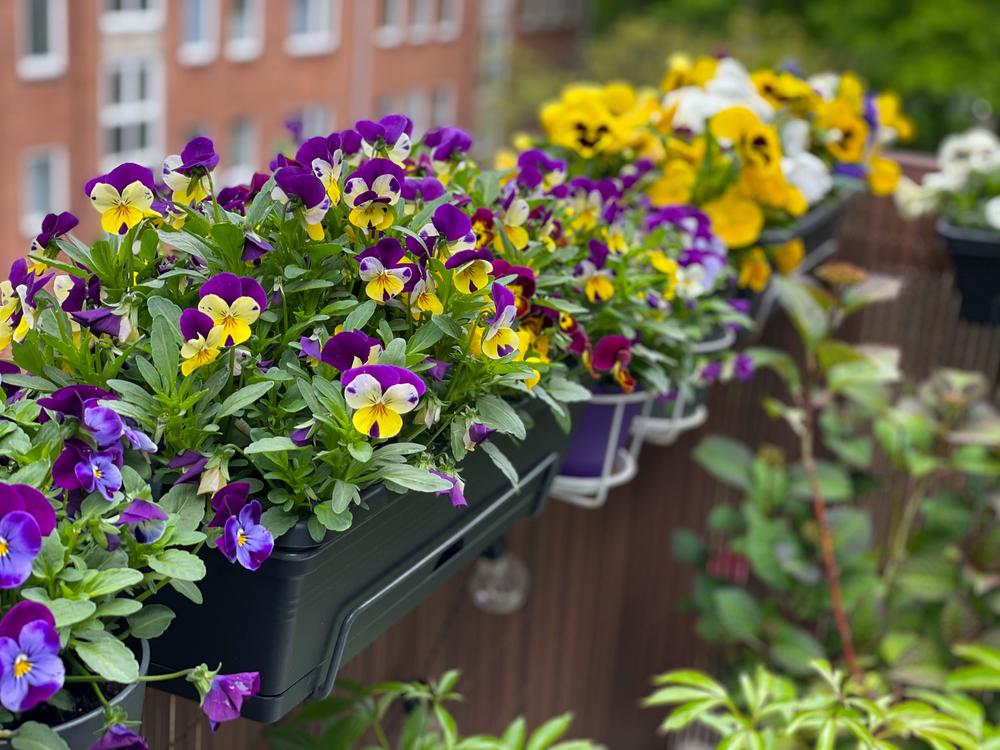 Violas are very similar to petunias in shape and flowering type. They make good pot partners, although violas are smaller and so work well as pot fillers in any arrangement. Make sure you deadhead regularly to keep them looking fresh and bushy.
8. Sunflower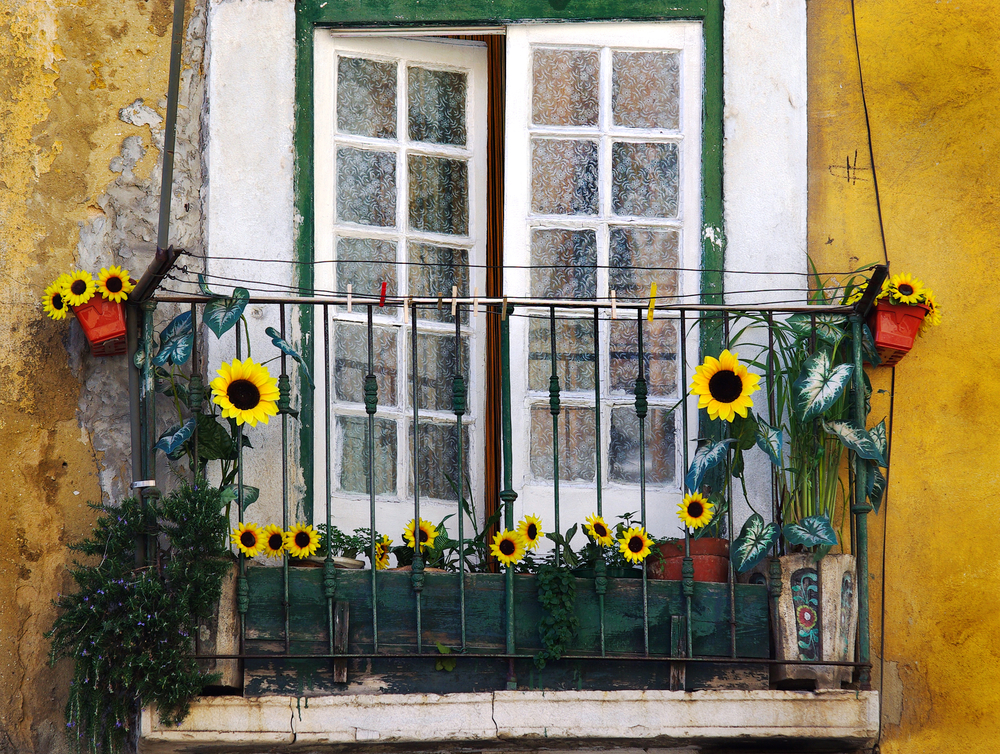 Sunflowers are a bit of an outlier in this category, as they can take a little while to reach the blooming stage. However, once they get there, the massive yellow flowers can stick around for weeks. Use the dead flowers as a source of bird feed once they're done too.
9. Dahlia
Dahlias are an amazing group of flowers that can bloom all season if cut back properly. They produce massive blooms in all kinds of colors, making them ideal as a source of bold color in a flower arrangement. If you're growing them in pots, consider filling the soil with violas or similar to make good use of the excess space.
10. Geraniums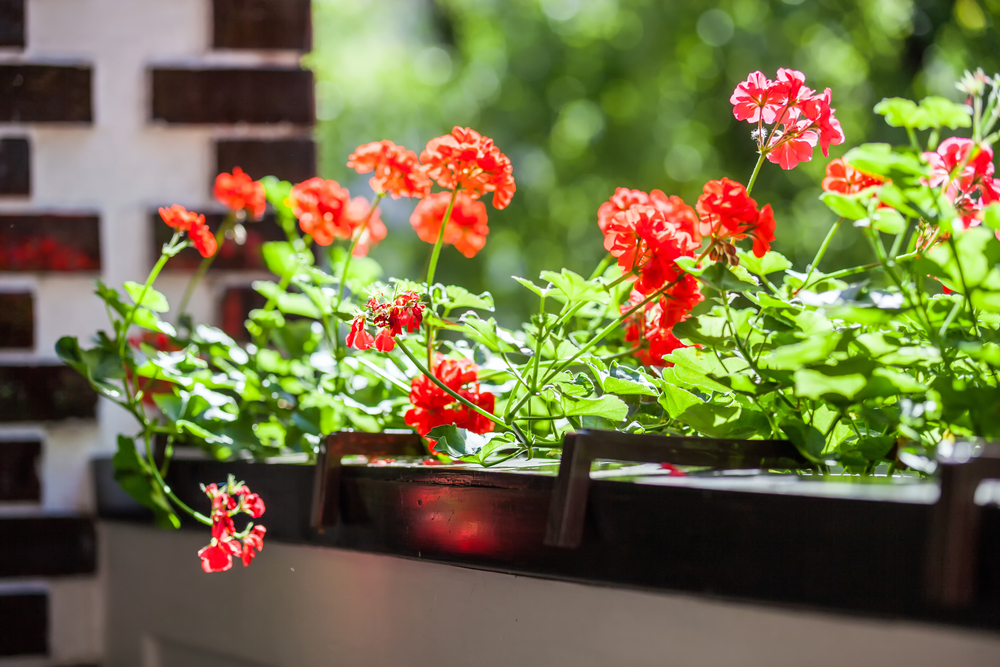 Geraniums need to be cut back quite hard after their first flowering to make them produce a second flush. While this doesn't technically mean they flower all season, you can convince them to keep growing with the right pruning. Plus, their abundance of green foliage makes them perfect as pot space fillers.
11. Lady's Mantle
Lady's mantle is a perennial plant that's popular in cottage gardens. It's ideal for filling raised beds or larger pots because it produces a lot of foliage that looks great in the rain. Its flower spikes have lime green flowers that last for ages, although you can cut them back to make it create more.
Final Thoughts
These plants are just a small example of the options you have for season-long blooming. If you want flowers from spring to fall, make sure you mix together early and late bloomers to ensure you've got everything covered.