Balcony Boss is reader-supported. When you buy through our links, we may earn a small commission at no cost to you. For additional information, please view our policies.
Shade-loving plants are perfect for filling small gaps where other plants might not thrive. They're also perfect for balconies that are completely covered and don't receive much direct sunlight.
Of course, if your outdoor space is north facing, you don't have many other options than plants that don't need sun.
Below we suggest our best plants for a shady balcony or any similar outdoor space.
Considerations Before Choosing Shady Balcony Plants
When choosing shade-loving plants, there are a few things you should think about first.
Weather/Climate
It's worth noting that a shade-loving plant doesn't always mean it'll thrive in shady conditions. For example, snake plants are always touted as low-light-tolerant, but it's more that they just won't die in these conditions.
The same is true for shade-loving plants. There are no plants that don't need sun, so ensure your outdoor space gets some kind of exposure. Almost all plants need around 6-8 hours of sunlight a day, but a shade-loving plant is simply one that doesn't need direct sun.
Covered or Uncovered Space?
Whether your balcony is covered or uncovered doesn't make loads of difference. Of course, it's more likely to mean it's in full shade. Also, it means you'll have to water the plants manually.
Just make sure to choose plants that are appropriate for your climate (particularly rainfall) if your space is uncovered.
Getting the Look
There are plenty of shady plants that flower, but it may be better to prioritize greenery over blooms. For example, ornamental grasses are often happy in low light, but they don't do much in terms of flowering.
It's not difficult to find shade-loving plants that'll suit your look, but just make sure you have a rough idea of what you want before you start shopping.
Pets and Pests
If you have pets, try to avoid toxic plants. This isn't particularly difficult because there are plenty.
Also, a big issue with plants that don't need sun is pests. Shady areas are more likely to be damp, and in turn are more likely to have pests like slugs and snails. Consider putting down some traps to avoid your plants getting eaten because they won't bounce back as quickly as sun-loving plants.
14 Plants Ideal for a Shady Balcony or Similar Space
1. Lobelia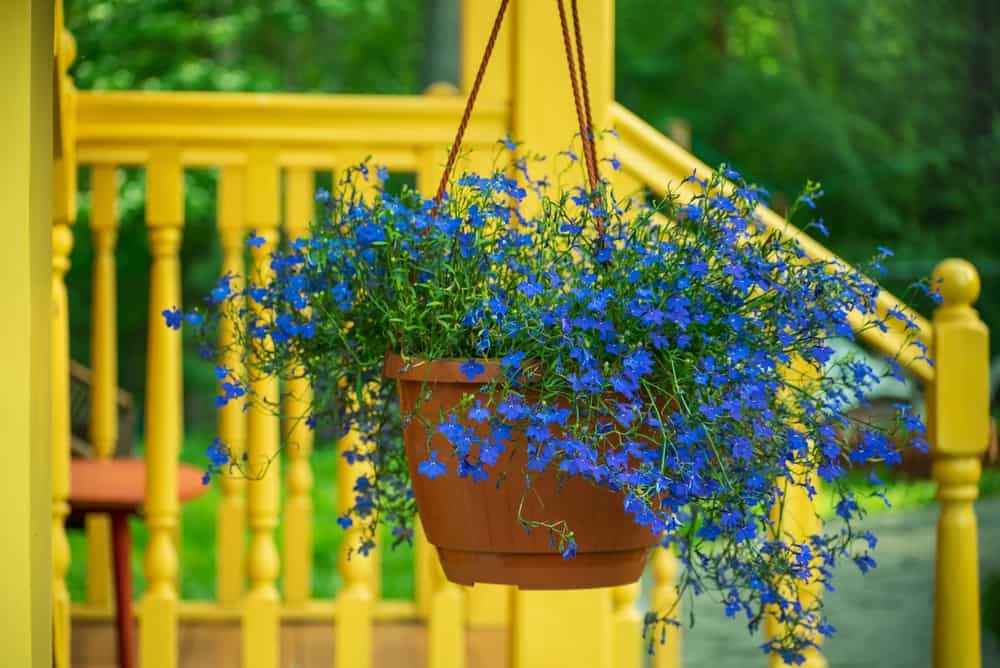 Lobelia is one of the best plants for a shady balcony because it loves growing in pots. It can bloom for about 4 months from August and prefers moist, shady conditions. Plus, lobelia looks great when grown in a hanging basket.
2. Ornamental Grass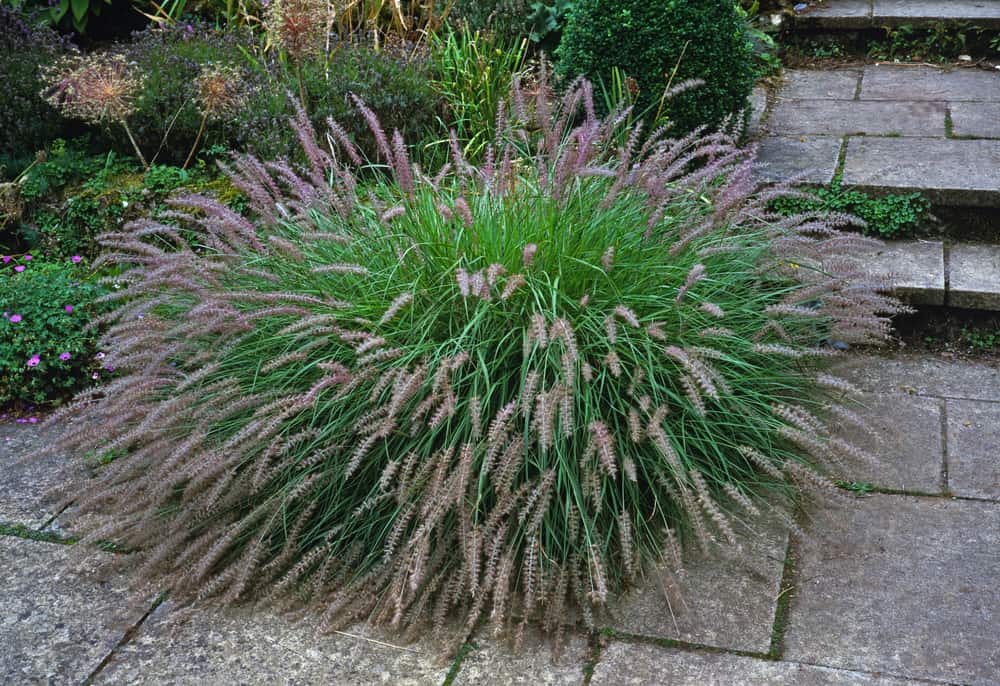 Pretty much any kind of ornamental grass will do well in shade, and you can grow them in pots or in the ground. As such, it makes a great border plant around patios but works well on balconies, too. Check out our fountain grass guide for an example.
3. Hosta
Hosta are great shade loving plants with striking foliage. They look amazing in a large pot, so are ideal for any outdoor space. Better yet, they're super easy to care for.
4. Begonia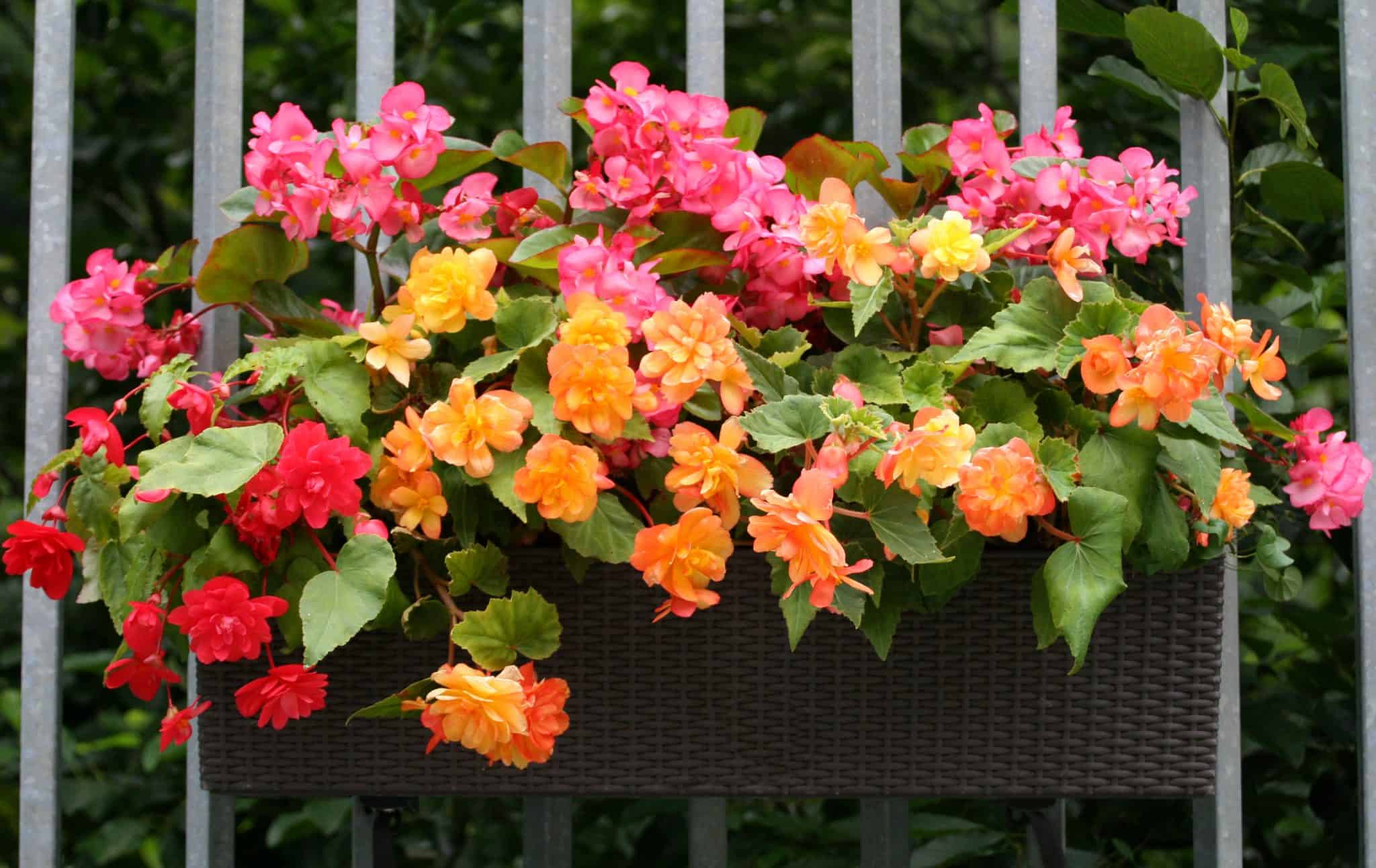 Begonia are popular border plants for sunny or shady areas. There are so many varieties available, so just make sure you choose one that's suitable for shady areas because some prefer full sun.
5. Oxalis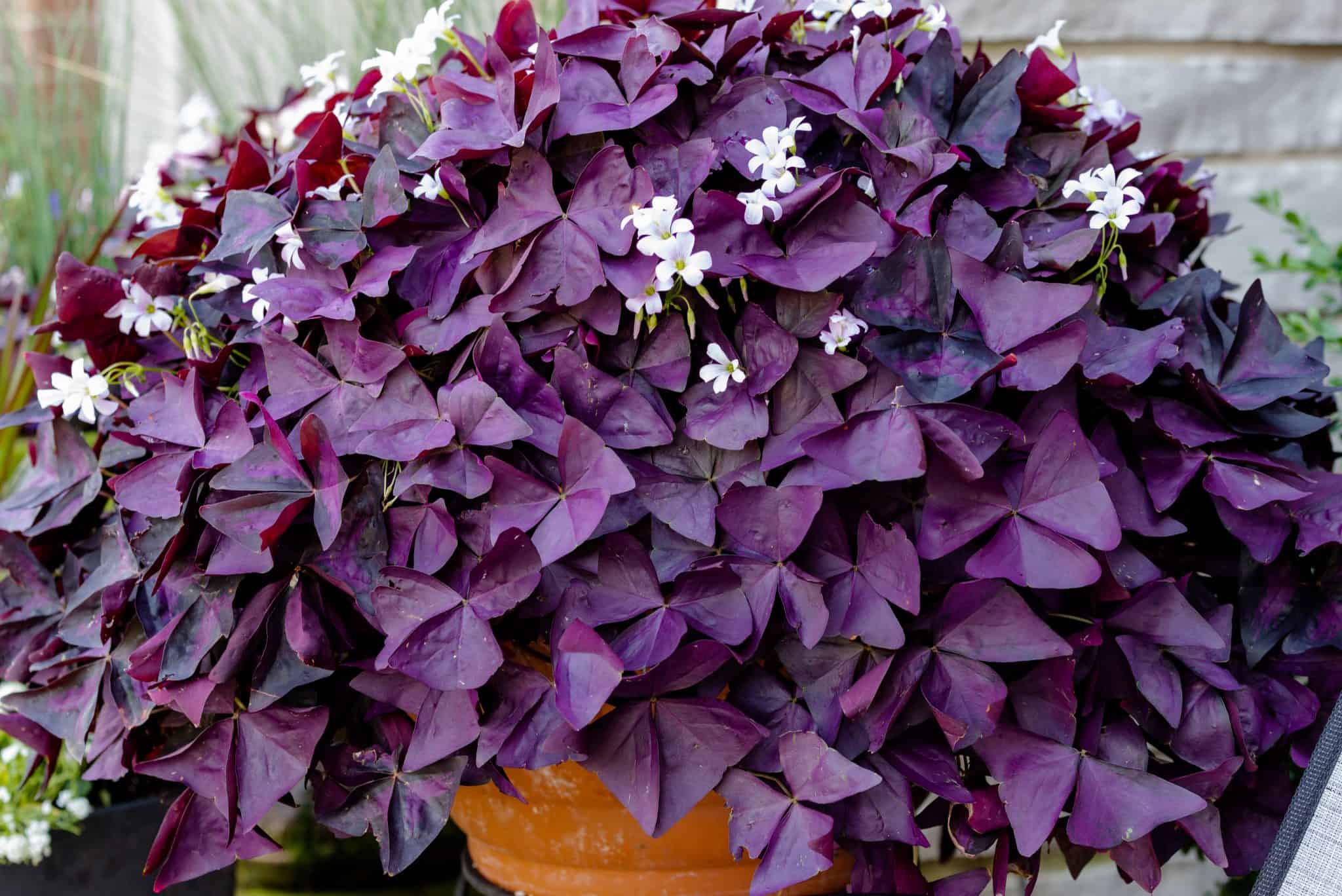 Oxalis is one of the best plants for a shady balcony if you want something a bit different. You can find ones with purple foliage, which is a great way of adding color if you can't find many flowering plants for your climate.
6. Fuchsia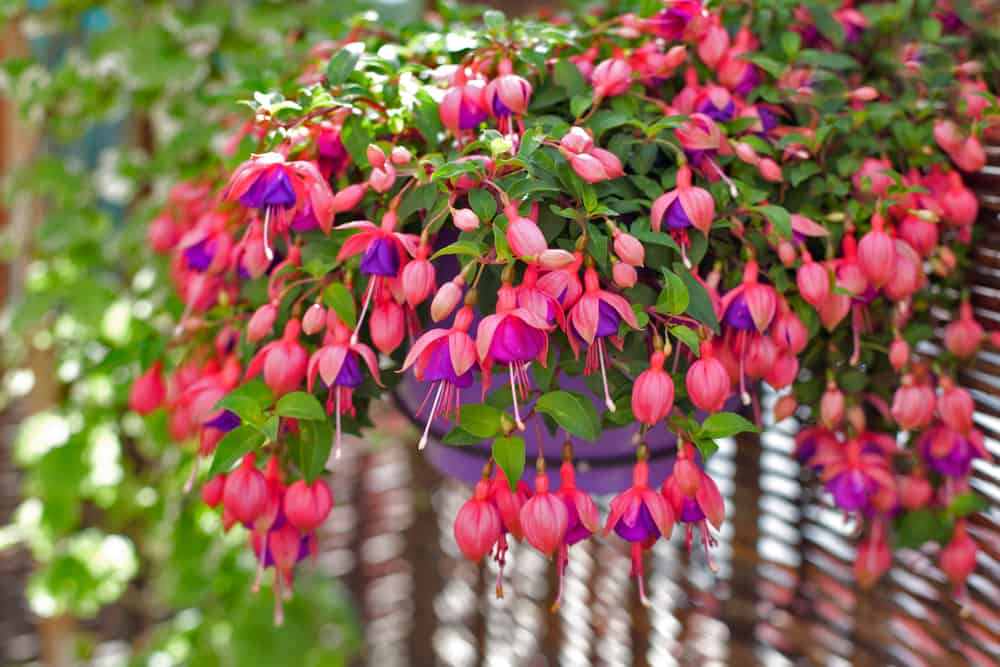 Fuchsia works well in containers and planted directly in the ground depending on the variety. If you do plant directly in the ground, make sure you cut it back hard every year because fuchsia can become invasive.
7. Jasmine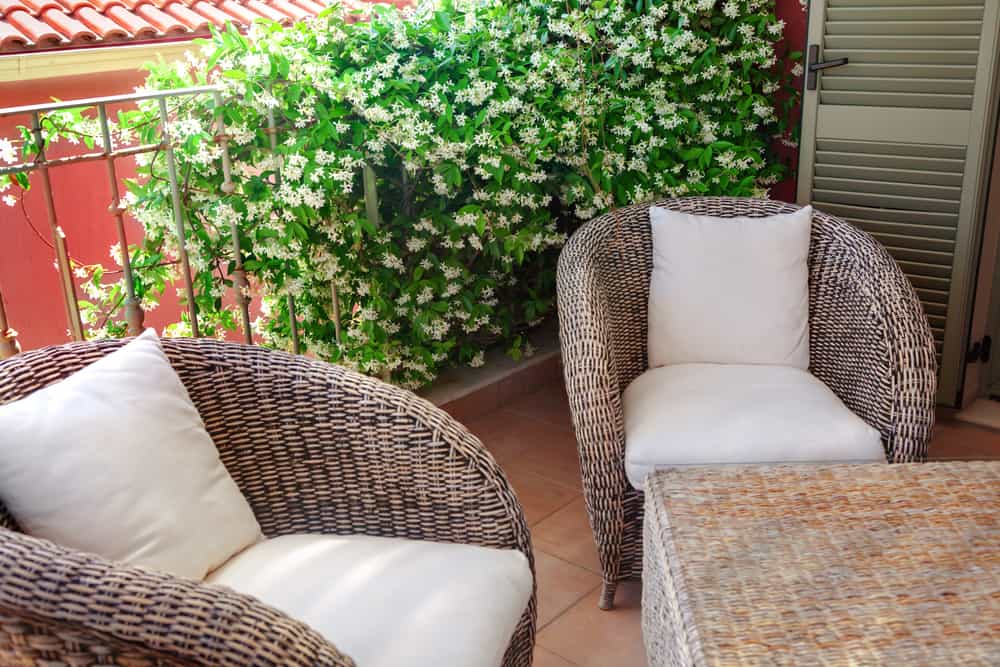 Jasmine is perfectly happy in the shade, providing there are no strong winds. It'll grow fine in a container on a balcony, up a deck, or bordering a patio. Plus, you get the benefit of amazing-smelling flowers throughout summer.
8. Coleus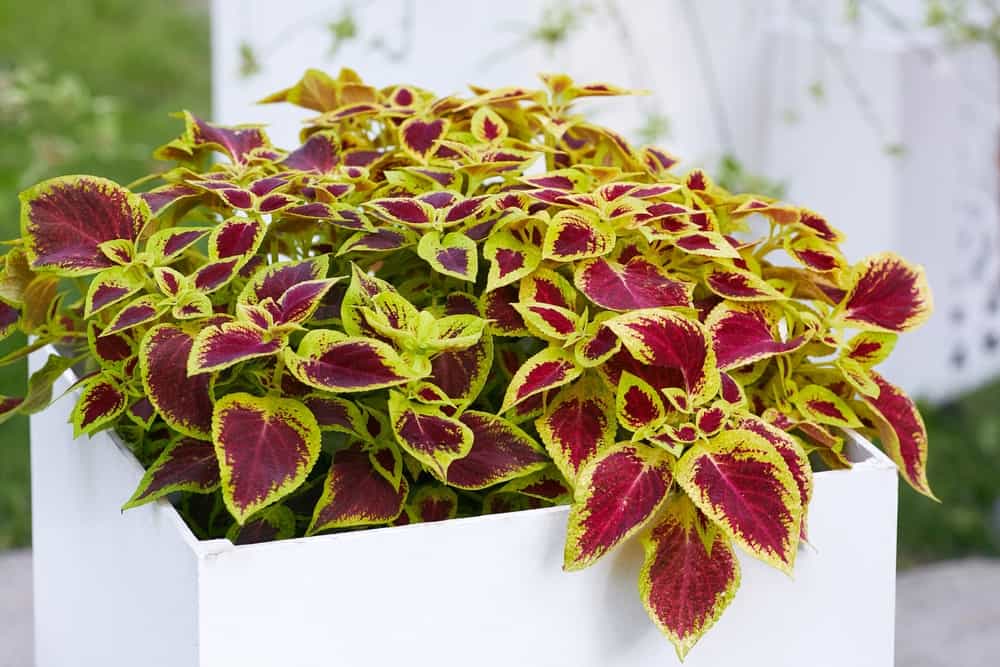 Like oxalis, coleus is a good way of adding color without flowers. The leaves come in a range of colors, and they work well interplanted with other shade-loving plants.
9. Pansy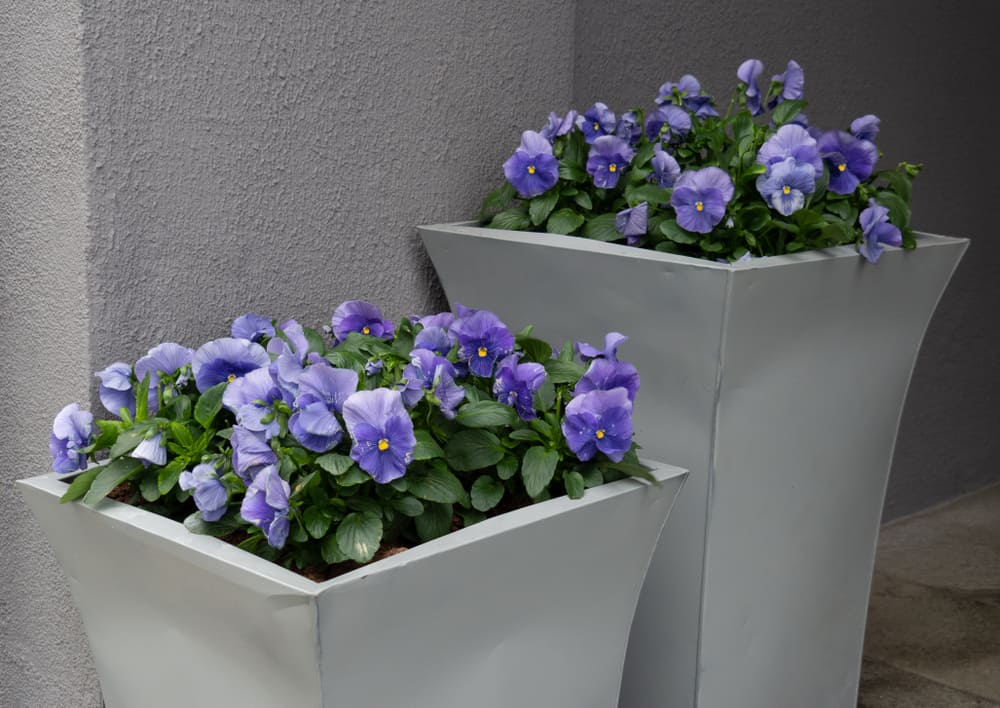 Pansy is one of the greatest shade-loving plants because it needs next-to-no attention. Chuck it in a pot, give it some water, and let it do its thing. When mature, they can trail, making them great for hanging pots or railing planters.
10. Lungwort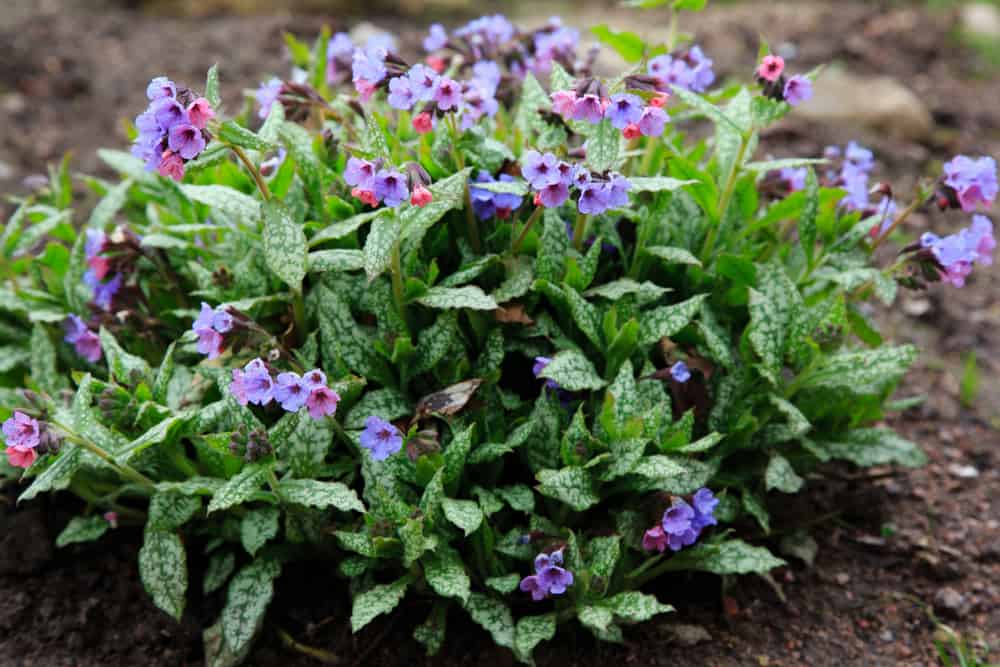 Lungwort provides great ground cover for shady areas. It's a perennial, meaning it'll come back every year, making it fairly low effort. Note, though, that it's toxic to dogs, so avoid it if you have pets.
11. Hellebore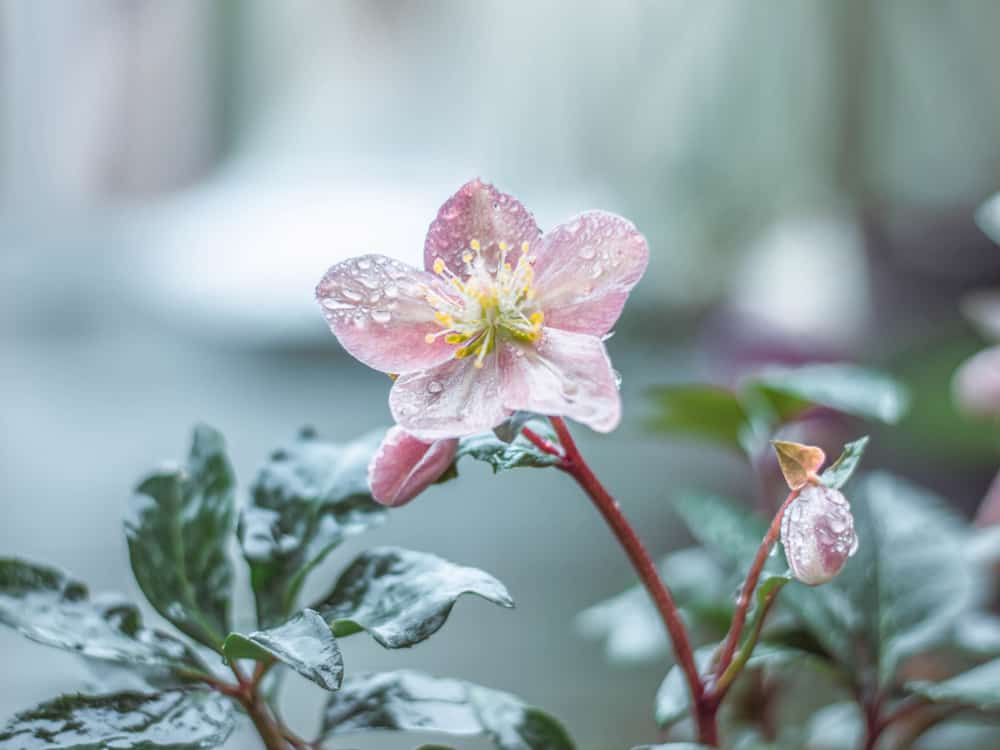 Helleborus is a massive group of flowering shade-loving plants. One of its main draws for gardeners is that it flowers early in the season – some as early as Christmas. This makes it one of the best plants for a shady balcony if you want a pop of color during the grayer months.
12. Dichondra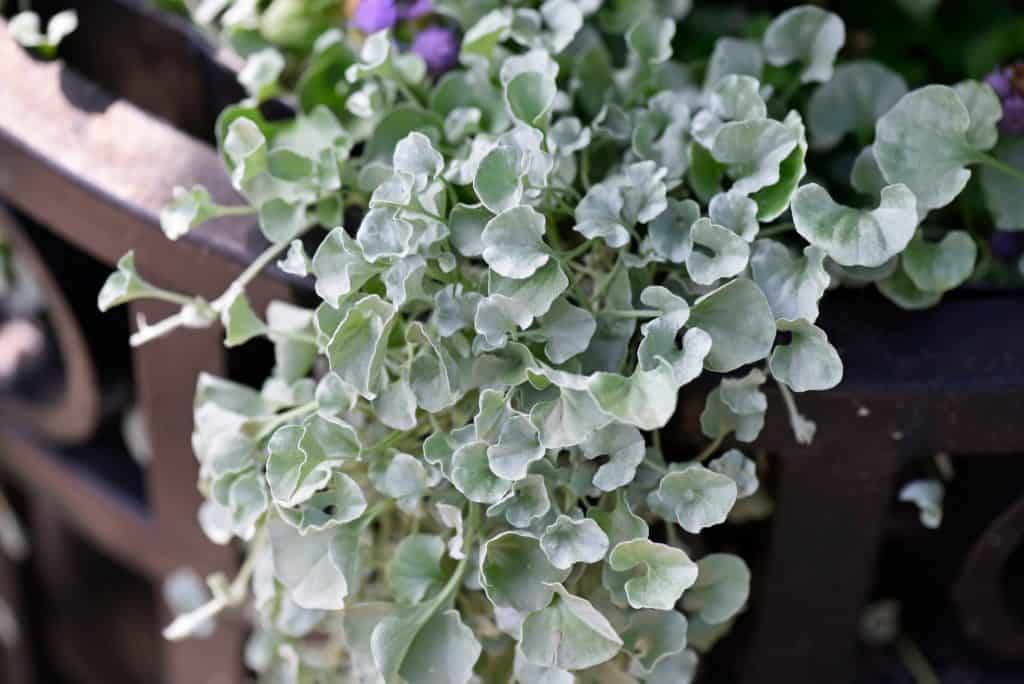 Dichondra is similar to ivy in that it's an evergreen perennial. There are varieties with silvery leaves, which gives a nice change in color if you're not opting for flowering plants.
13. Bleeding Heart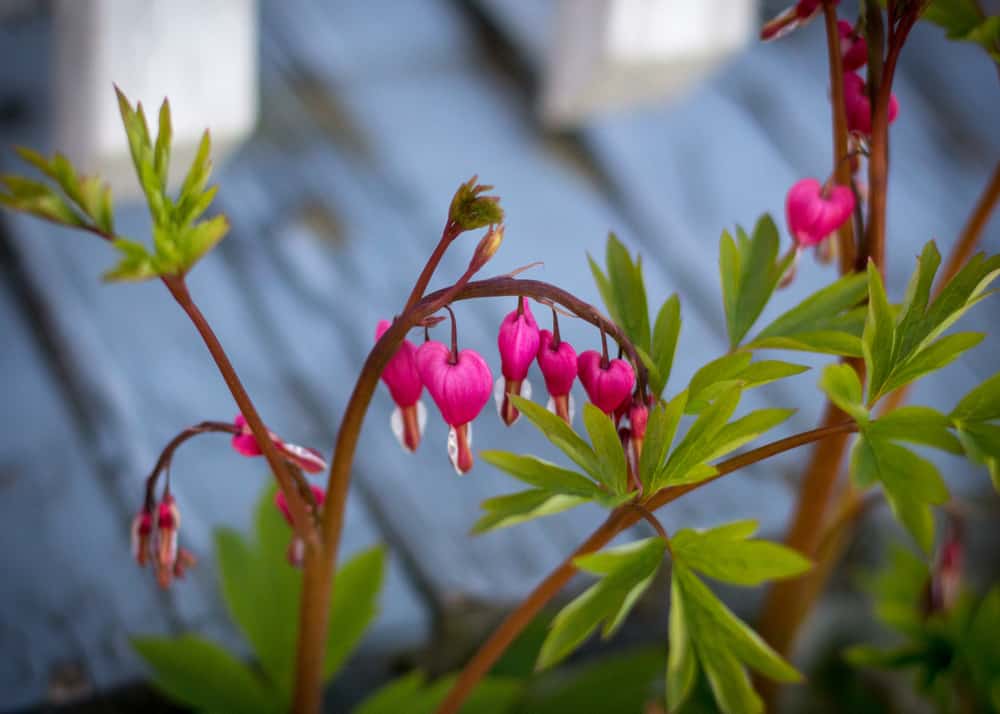 Despite its name, bleeding heart is a beautiful plant. It's one of the most dramatic plants that don't need sun and blooms in early spring. It's a perennial but dies off in early summer, so make sure you've got a later bloomer to cover it up.
14. Ivy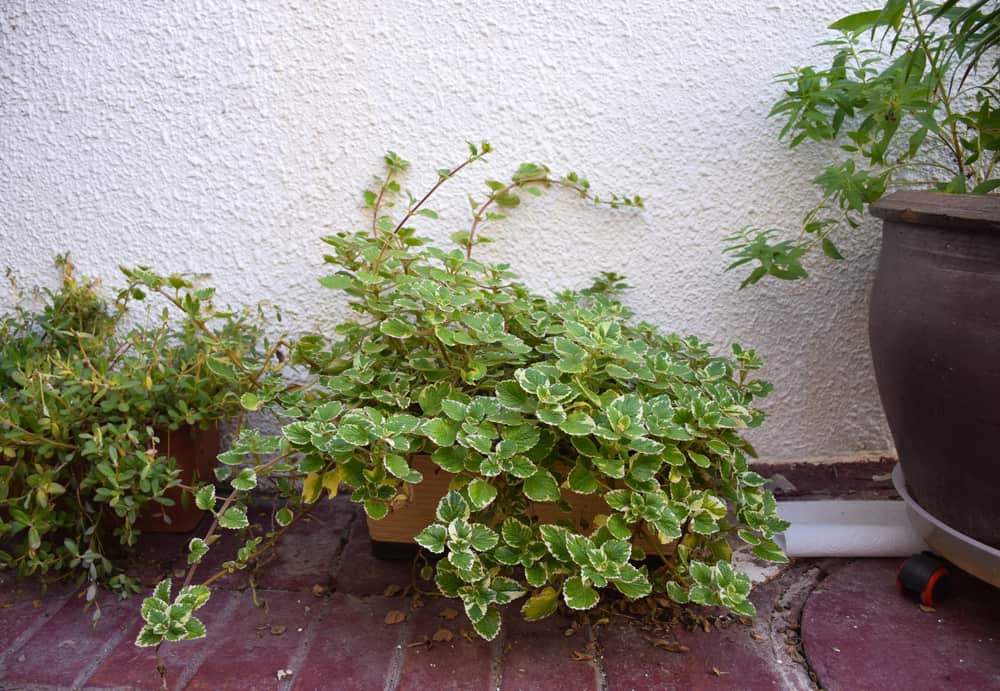 Ivy can be invasive if left alone, but it's a great shade-loving plant for hanging pots and borders. It loves to climb or trail, although its stems can cause damage to buildings, so make sure you give it a lattice for support.
Final Thoughts on Shade-loving Plants
Hopefully, this list has given you plenty of inspiration for the best plants for a shady balcony or similar outdoor space. Any of these will work well around decking or patios, but you probably won't have much success with the larger options on a balcony. Either way, it's perfectly possible to add some amazing greenery to even the shadiest of spaces.