Balcony Boss is reader-supported. When you buy through our links, we may earn a small commission at no cost to you. For additional information, please view our policies.
Choosing the right sunny balcony plants will give you a mini garden that's lush and green, and hopefully won't be difficult to maintain. A lot of full-sun plants only need occasional watering, but some are higher maintenance.
To get you started, here are 10 of the best plants for a sunny balcony.
Choosing Full Sun Plants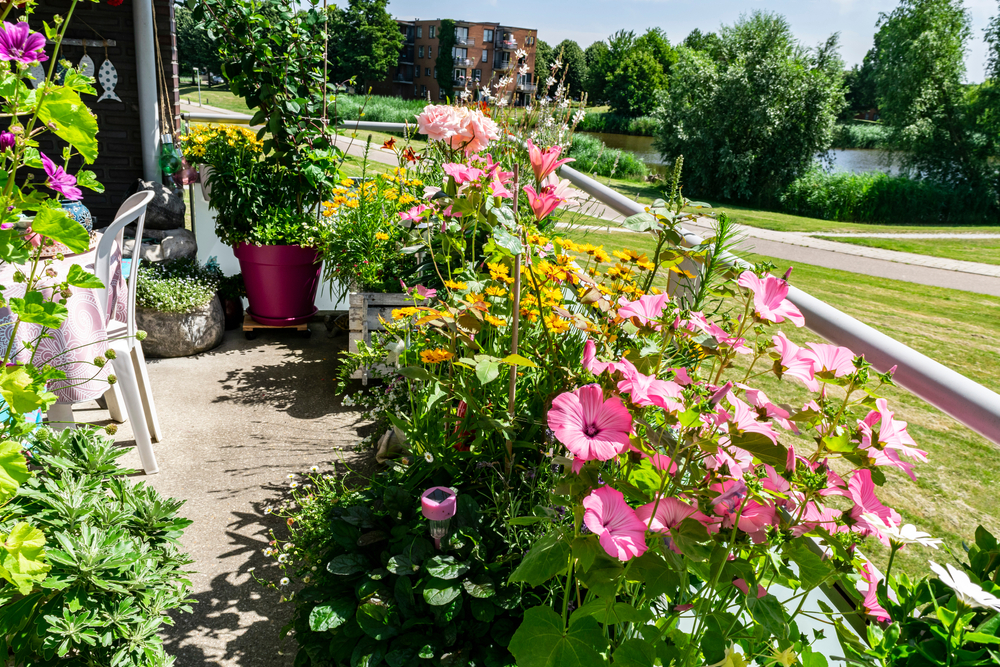 Plants need sun, so surely more is better, right? Not necessarily, as shade-loving plants can easily burn if the light is too intense. Generally, we consider a south-facing space to be full sun, as it'll have direct sunlight all day.
Before jumping into choosing full sun plants, consider the following points:
Weather. Full sun doesn't always mean a good climate. You'll find a lot of your options will be cacti and succulents, so consider rainfall before choosing these.
Covered or uncovered. A covered balcony will likely get some shade. You could still use full sun plants, but just be careful with where you place them.
Type of garden. You'll still have plenty of options for sunny balcony plants. So decide if you want flowers, greenery, pest protection or pollinator attraction.
Best Plants for Sunny Balconies
1. Succulents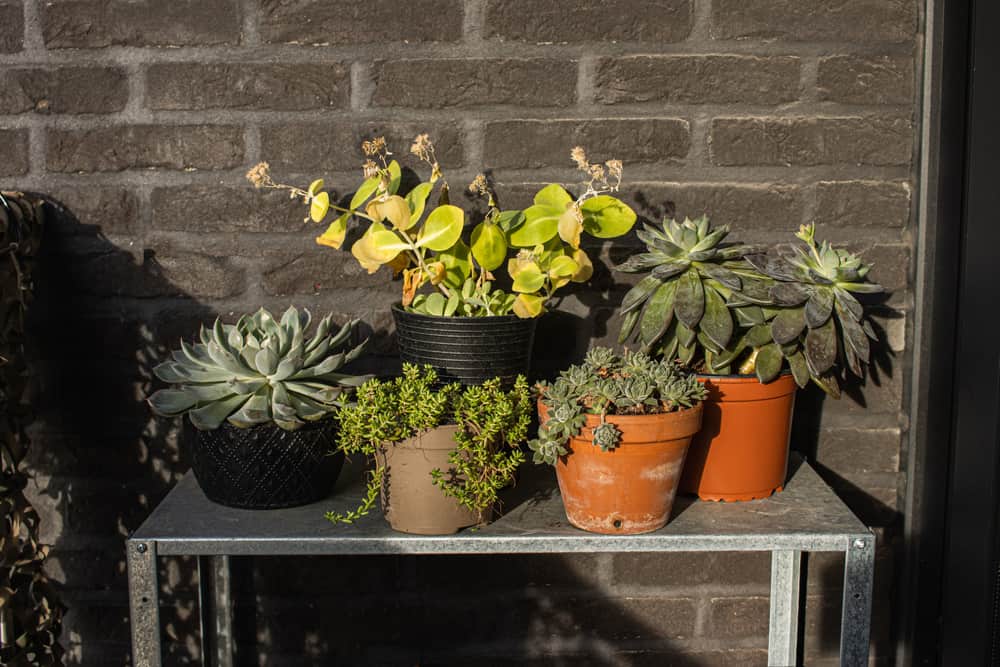 There's no point in breaking down cacti and succulents into individual plants. Pretty much any cactus you buy in a store will be fine, but be careful with something like aloe. Despite it being a desert plant, it can go brown and squishy with too much sun.
2. Petunias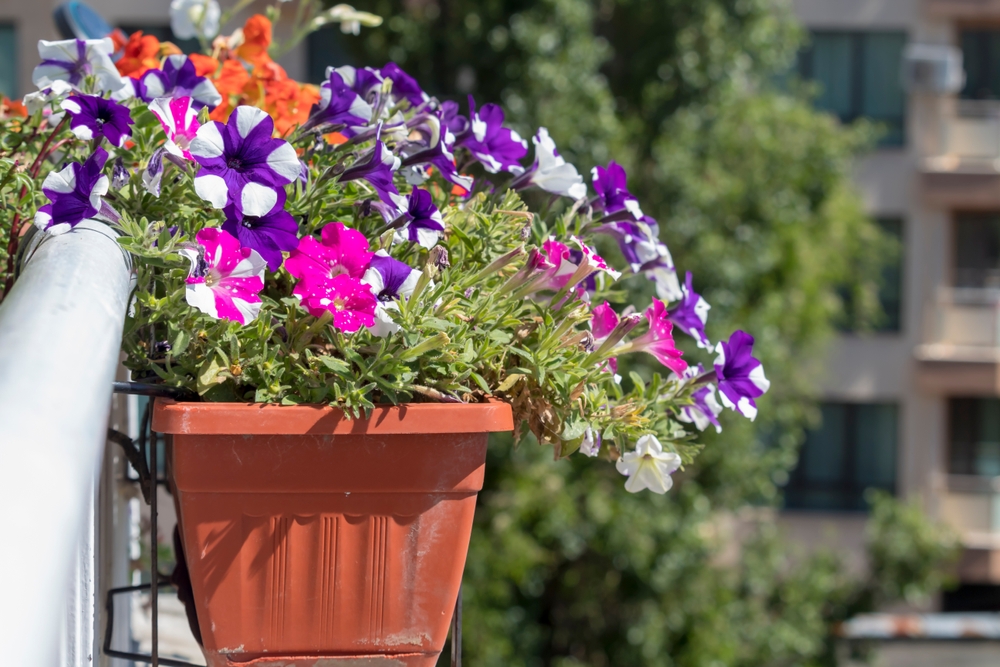 Petunias tick a few boxes as sunny balcony plants. First, they love plenty of sun and will work on covered and uncovered balconies. They look great in hanging baskets or railing planters, as their stems will creep as they grow. Finally, they're super low maintenance.
3. Rosemary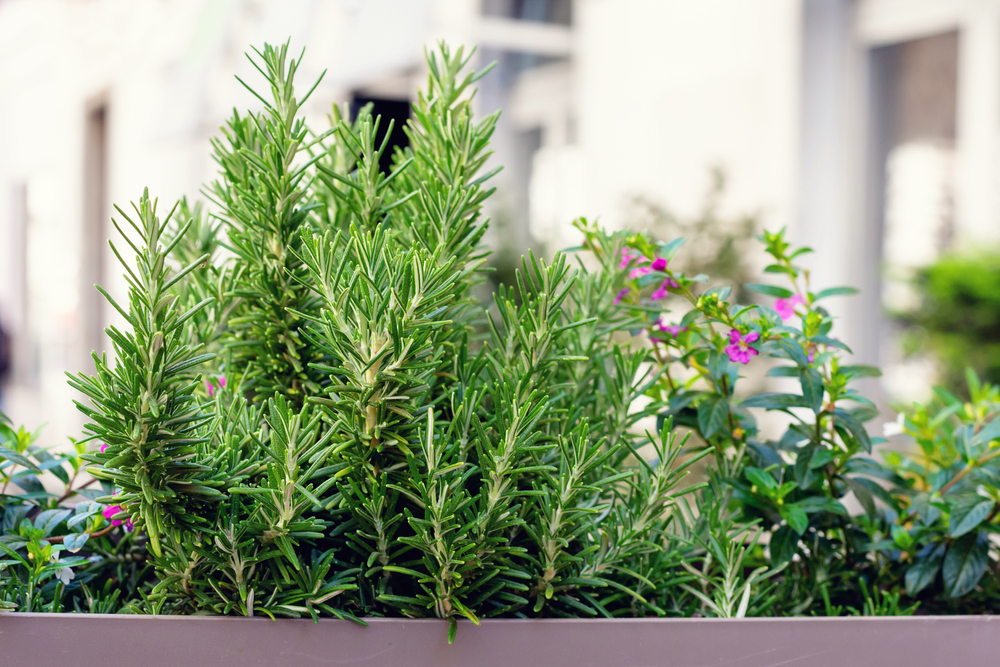 Rosemary is a flowering herb that loves the sun. Its flowers attract pollinators and its aroma deters pests, giving you the best of both worlds. While it'll work fine on all balconies, it'll prefer being covered from the rain.
4. Geranium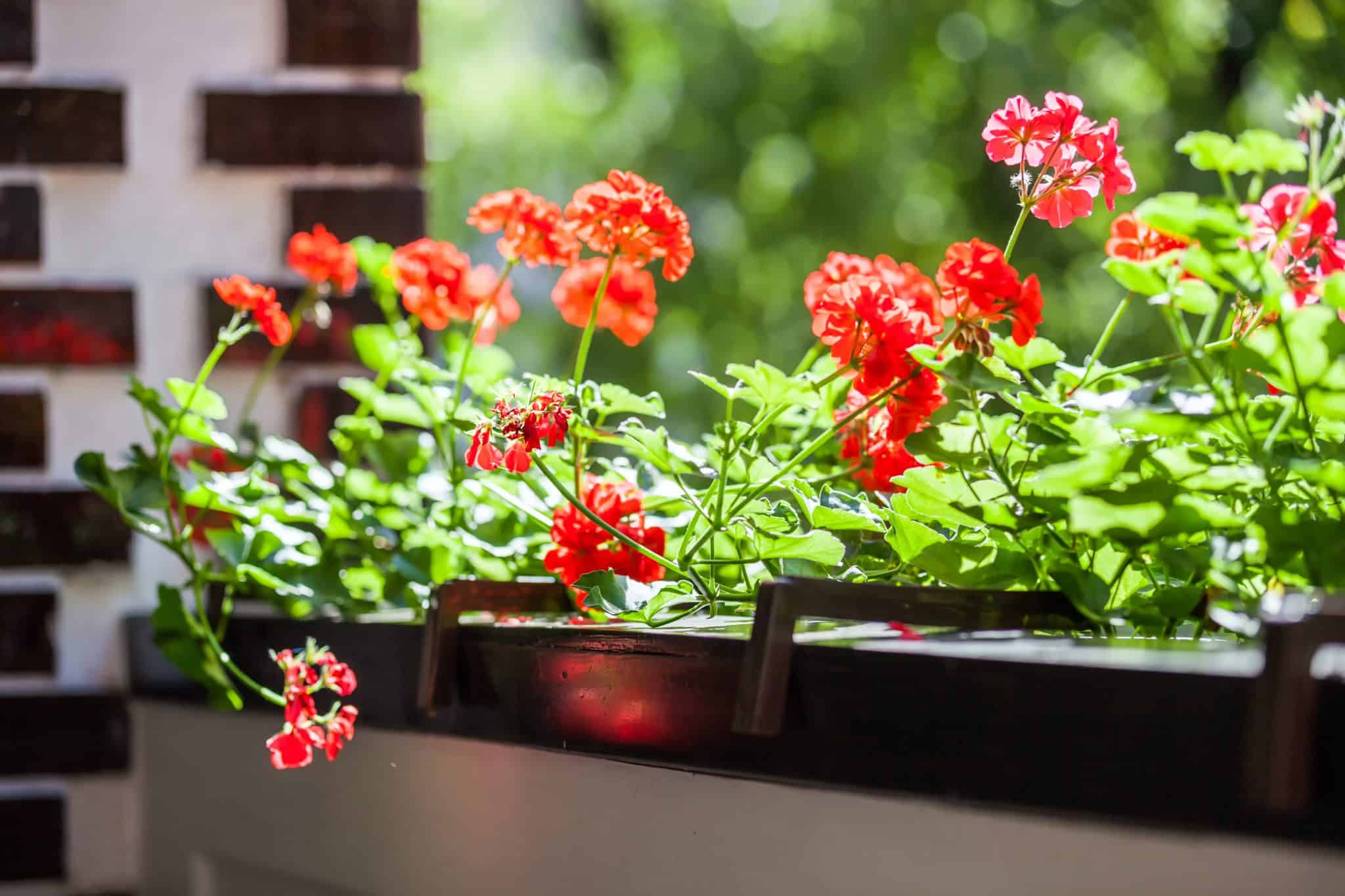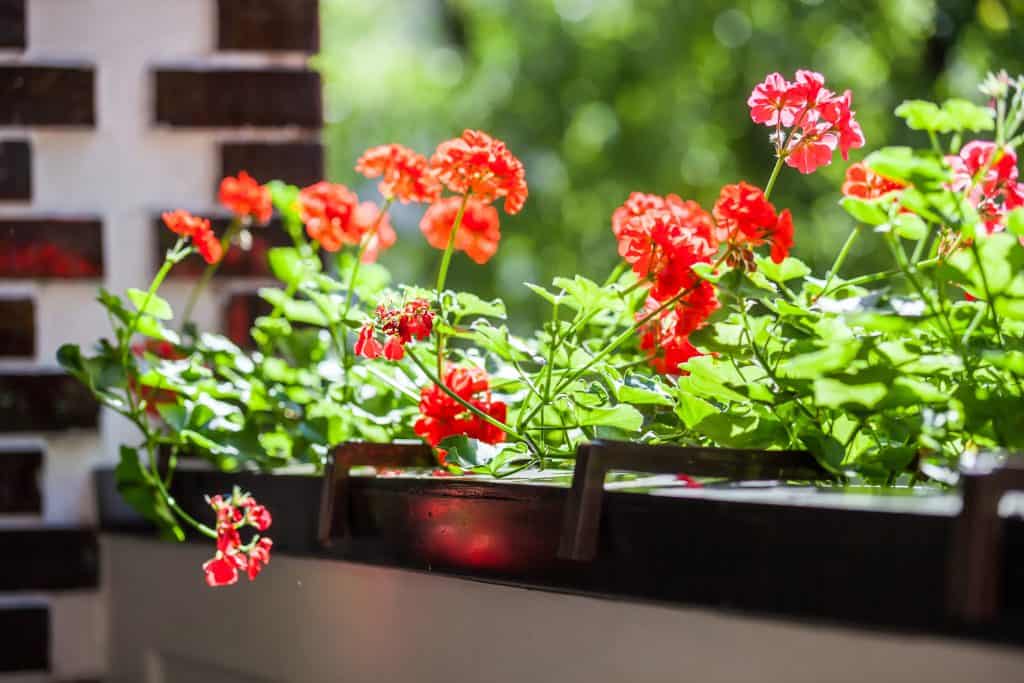 Geraniums are similar to petunias in that they're low-maintenance full sun plants. There are upright and trailing varieties, making them ideal for pretty much any planter. Plus, there are colors to suit pretty much any scheme, giving you loads of flexibility.
5. Citrus Trees
Not every balcony will be suitable for citrus trees. But, if you live somewhere warm and have space for a large pot, citrus trees will work great as sunny balcony plants. Don't rely on them for fruit, though, as it can take more than a year to grow an orange!
6. Creeping Zinnia
As the name suggests, this is a creeping plant that'll look great in a railing planter. Zinnias have bright flowers to add a bright pop of color to a balcony garden. They require very little maintenance, making them an ideal starter plant for a sunny balcony.
7. Chilies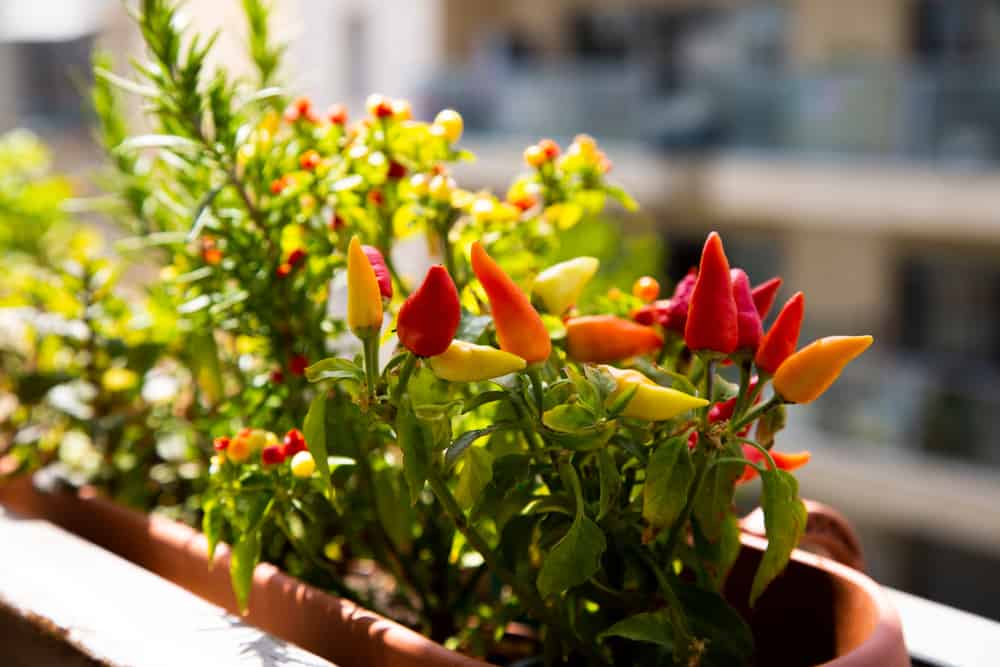 If you want full sun plants that produce crops, chilies are a good choice. They thrive in hot, sunny spots and work well grown up a south-facing wall. Of course, be careful growing spicy ones if you have kids or pets.
8. Gladioli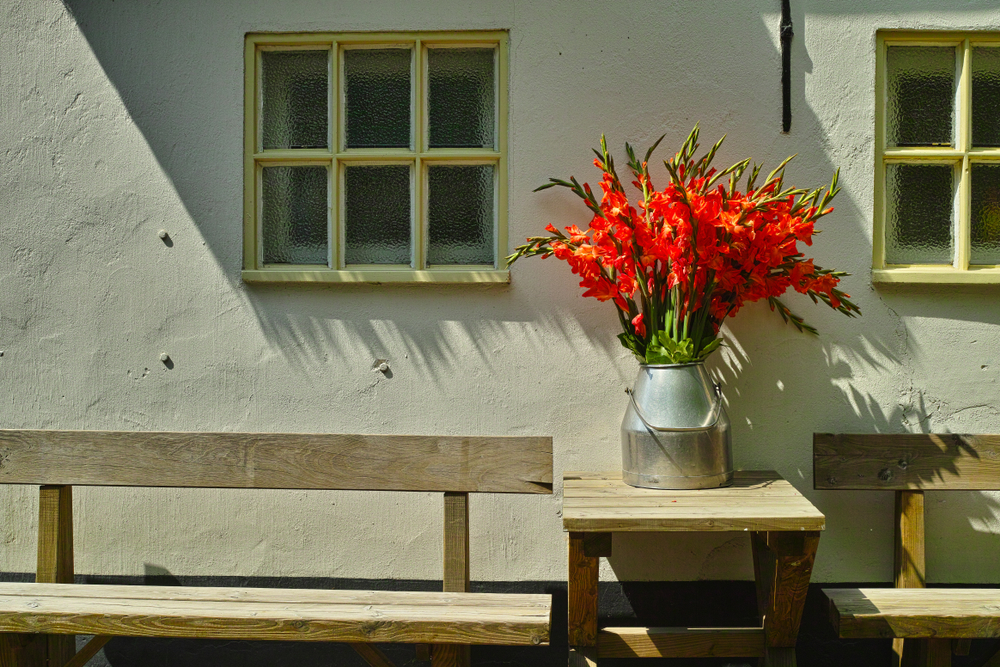 Gladioli are beautiful flowers that work well in pots. A full plant can grow up to 5ft. tall, making them ideal for planters on the floor (or in beds). They're great for adding height to your sunny balcony plants, and they come in any color you could want.
9. Lavender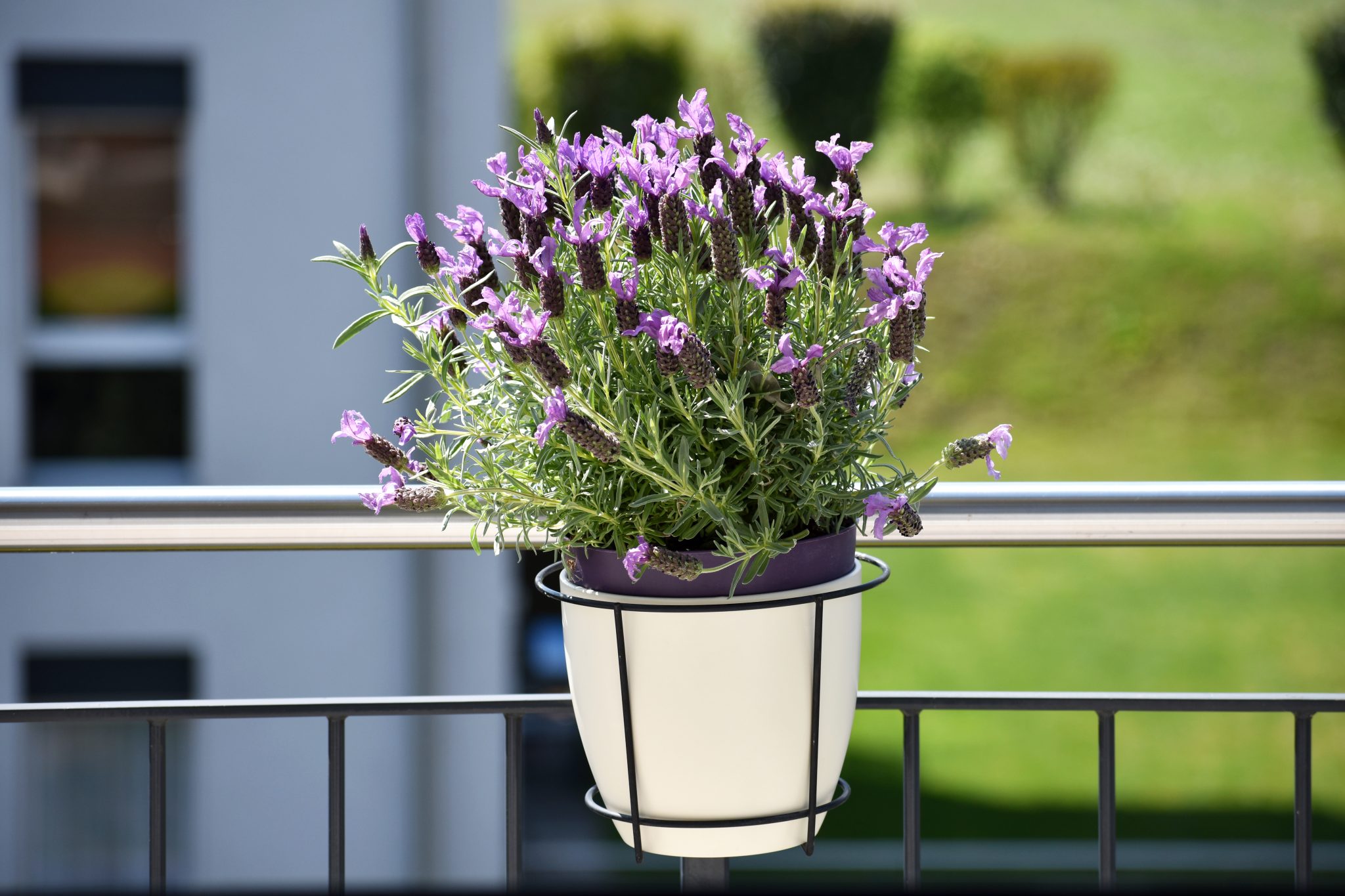 Lavender is one of the best sunny balcony plants. It attracts pollinators and deters mosquitos. Because it comes from southern France, it'll happily tolerate the brightest and hottest sun on any balcony. Plus, it works as a crop companion plant and you can use the flowers for plenty of things around your home.
10. Lantana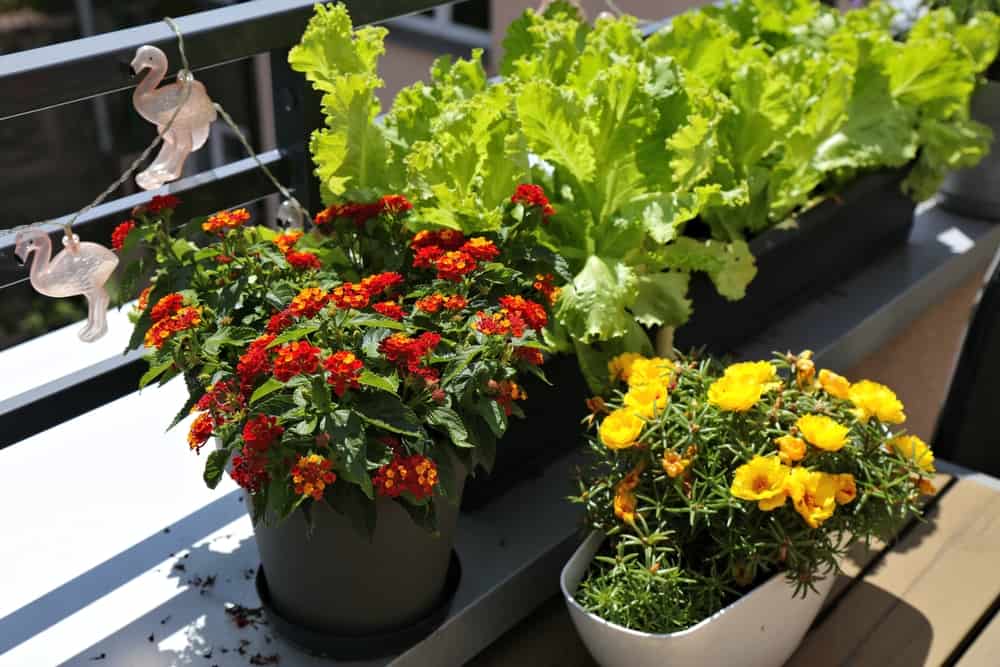 Although we're not short of flowering full sun plants on this list, lantana stands out among them. It's a relatively small plant, making it ideal for pots or railing planters. Its unique property is that its flowers change color as they age, typically from yellow to crimson.
Final Thoughts on Sunny Balcony Plants
This list should be a good starting point for the best plants for a sunny balcony. Of course, there are plenty more out there, but these are mostly low-maintenance options that don't need too much space.
When choosing full sun plants for your balcony, make sure the growing instructions specifically state full sun. If not, there's every chance you could give the plant sunburn, causing it to die off.