Balcony Boss is reader-supported. When you buy through our links, we may earn a small commission at no cost to you. For additional information, please view our policies.
A DIY Adirondack chair is a surprisingly easy project, providing you have a few simple tools. They work great in all kinds of outdoor spaces, and building your own is a great way to save money.
Of course, finding the right Adirondack chair for your needs is a different story. To help you out, here are 13 DIY Adirondack chairs you can build for next to nothing!
What is an Adirondack Chair?
An Adirondack chair is an outdoor chair with wide armrests, a tall back, and a sloping seat. Originally designed to help patients get better, the design has become incredibly popular as outdoor seating.
Advantages of an Adirondack Chair
The main benefit of Adirondack chairs, particularly for balcony owners, is that you get a lot of seat for the chair's footprint. That said, they're not as suitable for tiny balconies because the legs are quite wide.
Some other advantages (for all outdoor spaces) include:
Hardwearing
Great shape for relaxing
Folding models are easy to store
Although they look quite angular, Adirondack chairs are surprisingly comfortable. The armrests help to open your chest out, and the seat puts your legs at a very suitable angle.
You can get resin-cast Adirondack chairs, but wood is a more common material. Of course, teak and cedar can be very expensive, which is why we're looking at DIY plans!
13 DIY Adirondack Chair Plans
To help save space, we won't describe the plans in this article. Instead, we'll link out to reputable DIY sites that already have great guides for how to build each kind of chair. Have a browse through, find one you like, and get stuck in to your DIY Adirondack chair project!
1. Standard Adirondack Chair – Best all-round plans
This guide is perhaps the simplest on our list and goes through the steps for a standard Adirondack chair. It's got some great pictures and explains everything very clearly. Of course, the color you choose to paint your chairs is completely up to you!
You'll see when going through this list that even the most innovative designs are only slight variations on these basic plans. As such, you could always get creative and come up with your own ideas for modifying them.
2. Pallet Chair – Best for low budgets
These plans are also for a standard Adirondack chair, but they use pallets instead. The main benefit is that you could build the chairs for free using reclaimed materials rather than buying new wood for an outdoor project.
The guide even goes through how to take the pallets apart, and how many pallets you'll need. Overall, it's about the closest to free you'll get.
3. Folding Adirondack Chair – Best for balconies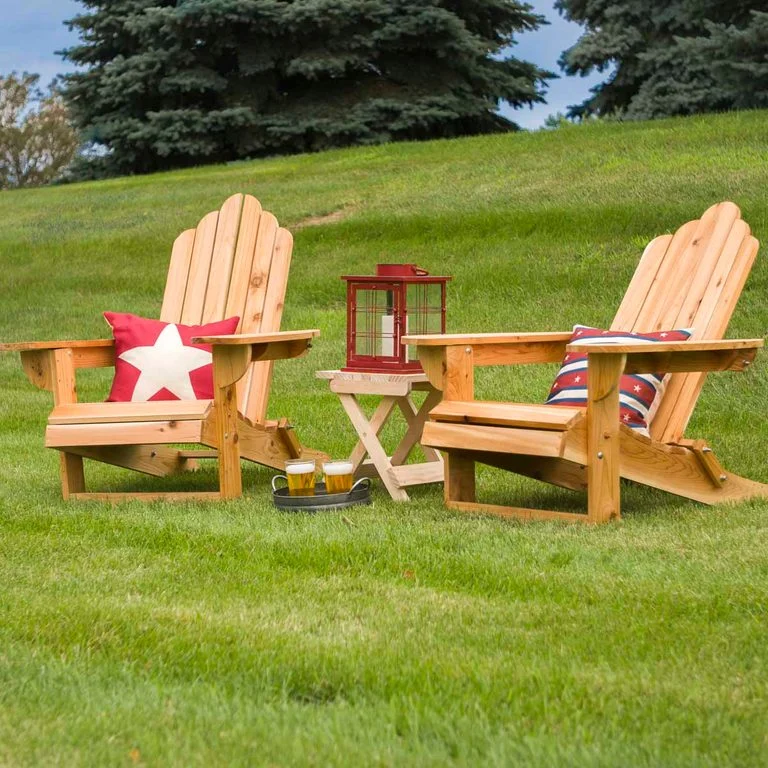 Now we're starting to get a bit more complicated with our DIY plans. These plans are fairly similar to the others but have some extra hinges, so the chair folds. If you've got some DIY knowledge, it shouldn't be too difficult. However, if this is your first project, make sure you read through it carefully.
While you could use folding Adirondack chairs anywhere, they're a good idea for balconies. The main benefit is that they fold up when not in use, meaning you don't lose the same amount of floor space as usual.
4. Kids' Adirondack Chair – Best for kids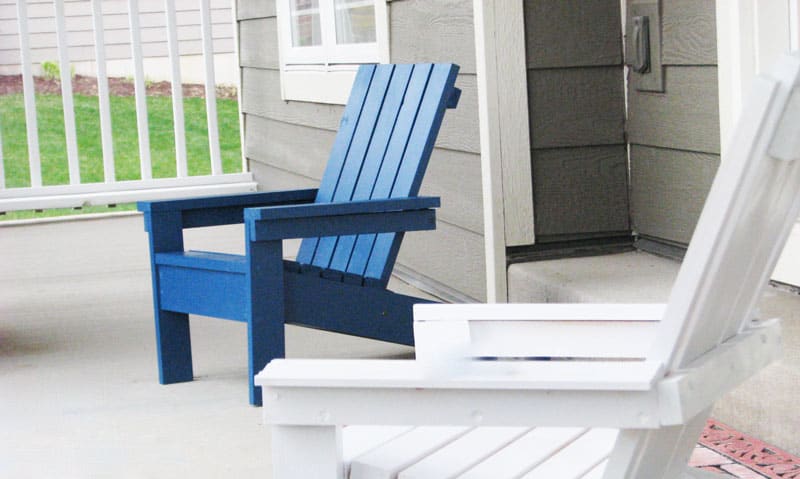 Unsurprisingly, these plans for a DIY Adirondack chair are exactly the same as the others, just smaller. In fact, if you're handy, you could probably turn any other plans on this list into kids' chairs just by scaling them down using this guide. It could be particularly helpful for the folding chair above.
5. Bar-height Adirondack Chair – Best of both worlds
A bar-height chair simply has taller legs than the standard Adirondack chair. These plans (available as a PDF) talk you through the steps, but it really is as simple as building a chair with longer legs.
6. Adirondack Love Seat – Best for couples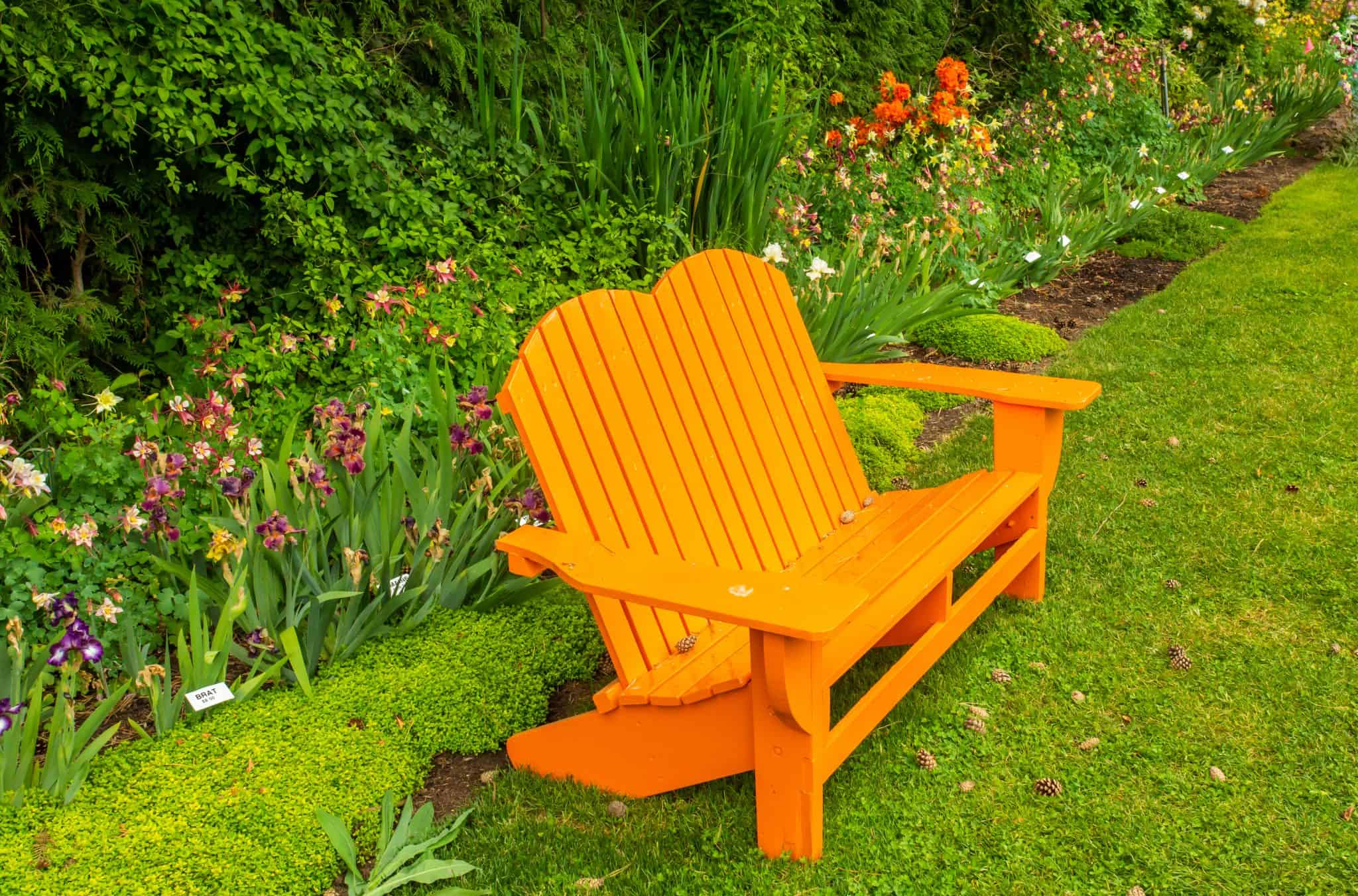 These plans first go through a DIY Adirondack chair guide, but later in the article it explains how to convert it into a love seat. A love seat is simply a two-person bench, perfect for couples. Combine a love seat with some normal chairs and you'll have a great seating area around a fire pit or on a porch.
7. Rocking Chair with Adirondack Back – Best for outdoor readers
The plans for this rocking chair are fairly standard, except they have an Adirondack back added in. As such, they're not a true Adirondack because the seat isn't as heavily angled.
However, this can be helpful if you're reading in the chair for long hours, which is exactly what you'll want to do in a rocking chair. Of course, nothing is stopping you from sunbathing instead!
8. Adirondack Chair with Ottoman – Best for relaxing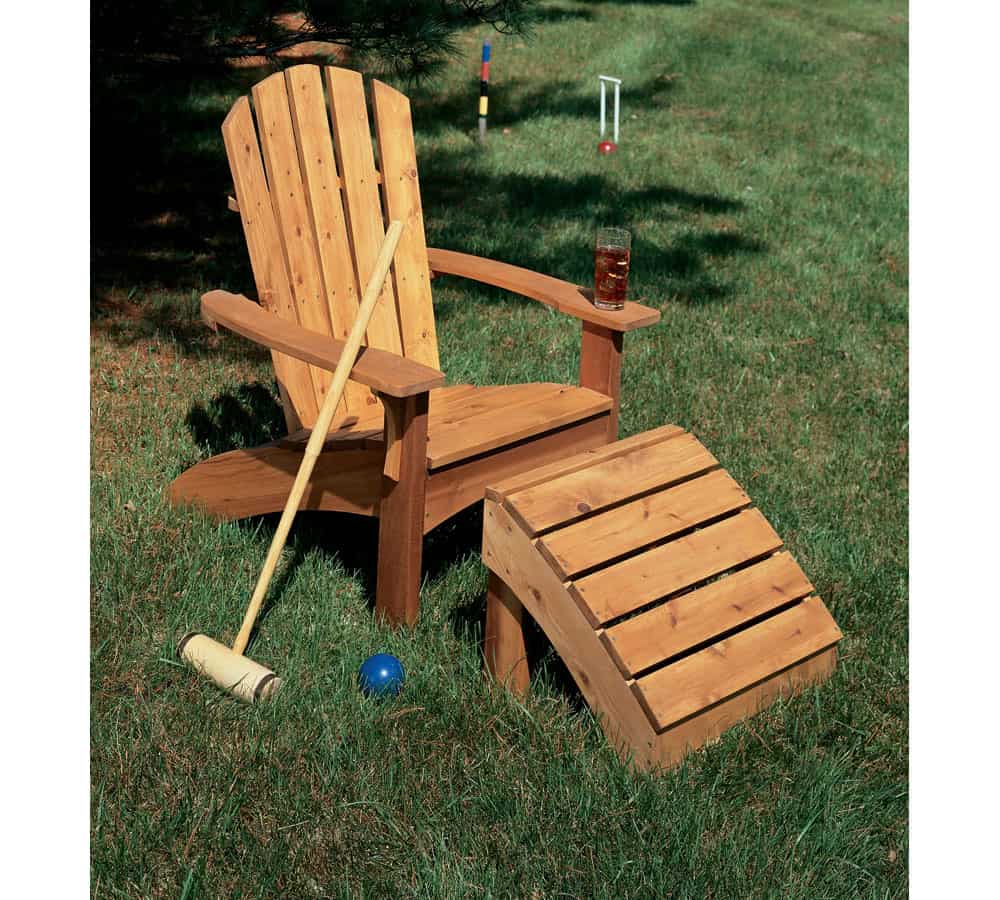 If you thought the rocking chair was relaxing, wait until you see these plans for an Adirondack chair with added Ottoman! The Ottoman (or footstool) is quite heavily angled, but you could change this slightly with some minor additions. In fact, you could build any Ottoman you wanted as long as it's the same height as the chair.
9. Adirondack Chair Made from Skis – Best for extreme sports enthusiasts
Granted, not everyone will have loads of old skis lying around the house. But if you do, you can use them as part of your DIY Adirondack chair. The plans for this don't use skis for all areas, though. The main frame is still wood but has skis and snowboards attached.
Of course, modern skis might look a bit loud in some people's backyards. Instead, consider using vintage skis if you can find enough. This would be a great way to give the chairs an old-school vibe that would work well in a boho-style space.
10. Easiest Adirondack Chairs – Best for people without toolkits
These Adirondack chair plans only use 3 tools and minimal cutting or drilling. As such, they're great for people who might not have access to a big toolkit or power saws.
You can still get the same results, it just might take a bit longer. Alternatively, make yourself some super old-school chairs by not using screws or nails! These plans show you how to make carpentry joints instead.
11. Wine Barrel Adirondack Chair – Best for boho and shabby chic vibes
Much like the Adirondack chairs made from skis, very little is different about these plans from normal chairs. However, unlike the ski chair, this one is made entirely from old wine barrels.
Wine barrels are usually made from oak, so this is a great way to get hold of some very high quality wood. Of course, you could use barrels from whiskey making, beer brewing, or anything other alcohol! The benefit of old wine barrels is that the wood gets stained purple.
Also, as the plans mention, you can use the barrel tops and hoops to make side tables!
12. Adirondack Chairs Made from Skateboards – Best for reusing old materials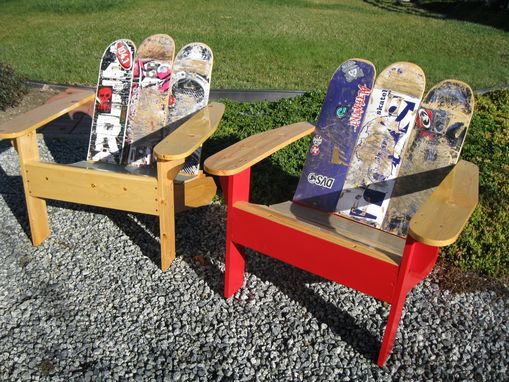 There aren't any clear plans online for making Adirondack chairs from skateboards, but it won't be difficult. You could use the ski plans above and just adapt slightly to the materials. Look at these handmade ones for some inspiration on what they'd look like.
As with the ski chairs, you'll only use the skateboards for the back. But if you have a kid who's into skateboarding, or you do it with your friends, this will be a great present!
13. Adirondack Chair with Pullout Footrest – Best for a big project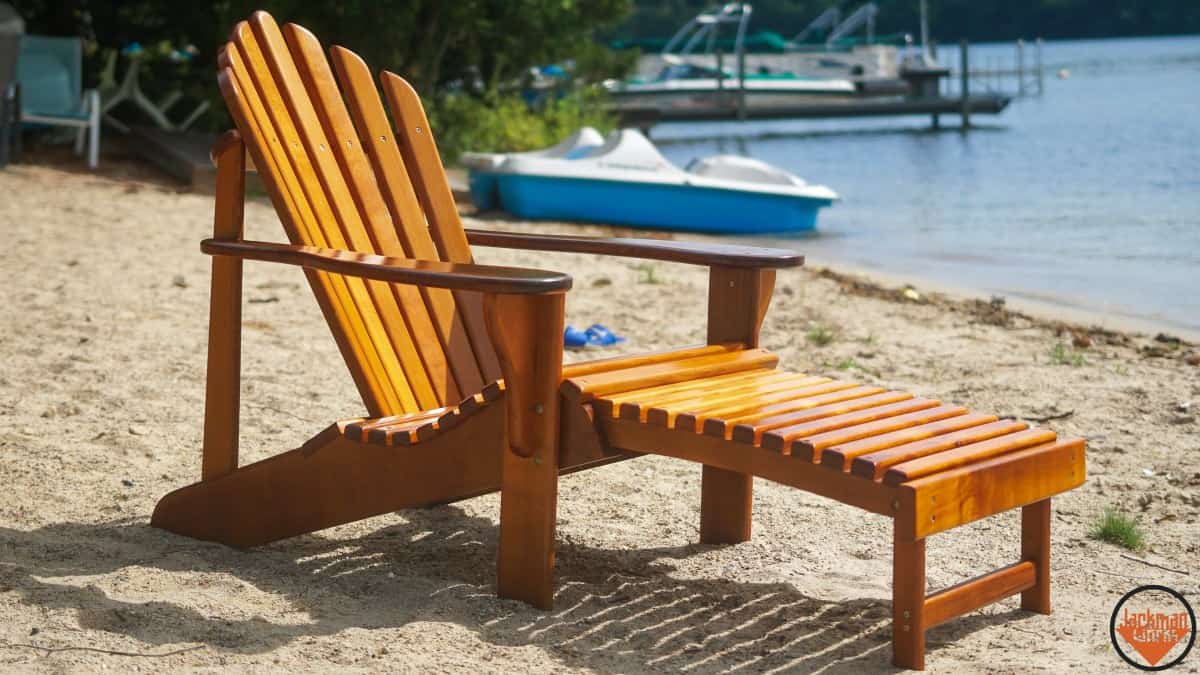 Sure, we could've included these Adirondack chair plans in with the Ottoman plans, but they deserve their own entry. After all, the chair comes with a pullout footrest!
As such, it doesn't take up space when not in use (a big plus). Also, you can set the footrest at different heights because it has collapsible legs. The plans aren't much more complicated than the Ottoman plans but will take longer. So, if you're in the mood for a big DIY project, this could be the one for you.
Final Thoughts on DIY Adirondack Chairs
Hopefully, you'll have found some inspiration for some great DIY Adirondack chair plans. The basic chair is surprisingly adaptable, and using slight variations or different materials are great ways to add some interest to your outdoor space.
Of course, there are hundreds more plans out there. So whatever design you choose, happy building!