Balcony Boss is reader-supported. When you buy through our links, we may earn a small commission at no cost to you. For additional information, please view our policies.
Decorating a narrow balcony presents unique challenges. After all, not everything is made to suit long, thin spaces. However, with a bit of creativity, you can use your space to its full potential.
In this article, we'll look at how to decorate a narrow balcony. First, let's go over the challenges this presents.
Challenges of Decorating a Narrow Balcony
When it comes to how to decorate a narrow balcony, we're presented with a few issues:
Space – the most obvious problem
Finding furniture that fits
Maximizing functionality
Stopping the space from feeling cluttered
Luckily, there are some design principles we can use to avoid these issues. We'll discuss these below as we go over the suggestions.
9 Ways to Decorate a Narrow Balcony
1. Go minimal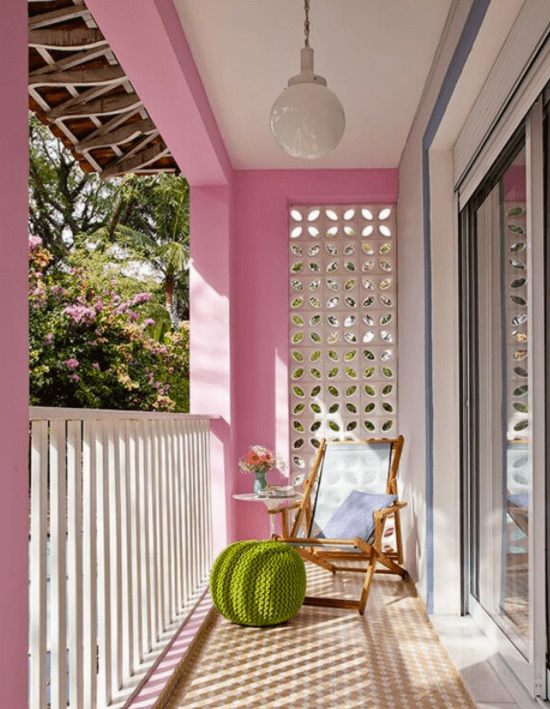 The obvious place to start is with minimalism. By adopting a design style that favors stripped-back elements, you don't have to worry about the space being cluttered or inaccessible.
Focus on the bare essentials you need: a table, a chair or two, and maybe a rug.
2. Railing bar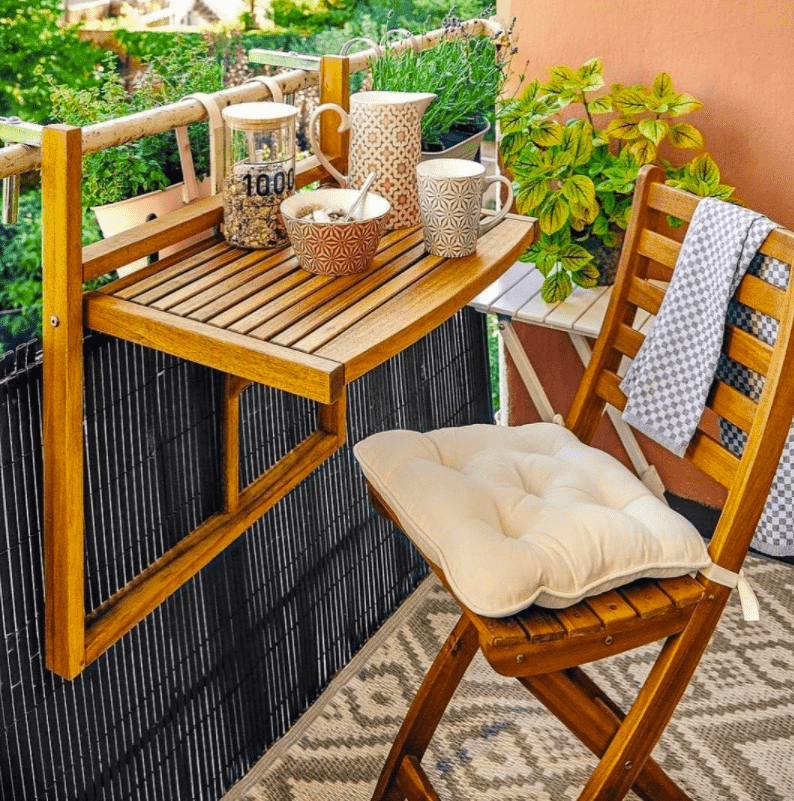 A railing bar is perfect for a narrow balcony. It's a table that sits on the railing, meaning you don't have to worry about sacrificing floor space. We've got an article on how to build your own, so check it out.
3. Use the walls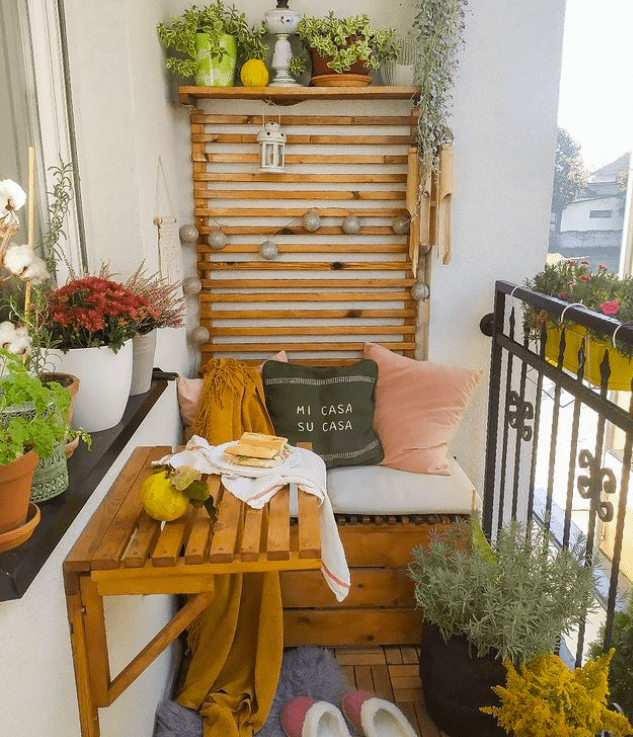 It might seem obvious, but walls become more important when considering how to decorate a narrow balcony. They're useful storage and display spaces, meaning you can free up plenty of floor space.
For example, hang an old ladder or pallet to use as shelves, or even make a hanging garden. Whatever you choose to do, just make sure it doesn't stick out too far otherwise you haven't achieved anything.
4. Make use of patterns
If you're worried about your narrow balcony feeling small or claustrophobic, some strategic patterns can help. Stripes, zigzags and big floral prints are all perfect for adding size to your narrow balcony.
Throw down a rug with stripes that run perpendicular (at a right-angle) to your balcony so it feels larger.
5. DIY furniture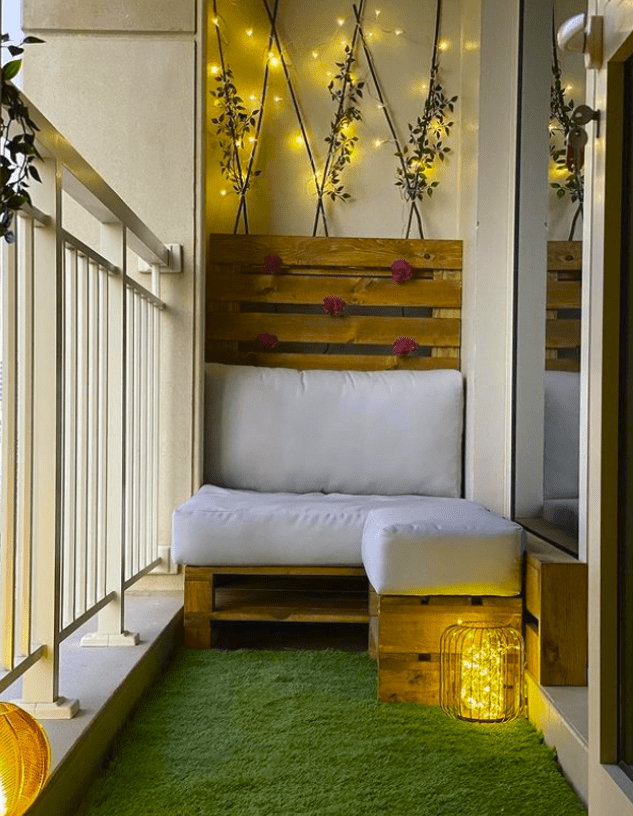 Finding furniture can be a pain for a narrow balcony. So, just make your own! DIY furniture allows you to perfectly cater it to your space, meaning you can get the exact width you need.
Of course, if you're handy with the tools, you could make anything from foldable tables to skinny chairs. In our article, you'll find suggestions for renters, too.
6. Hanging plants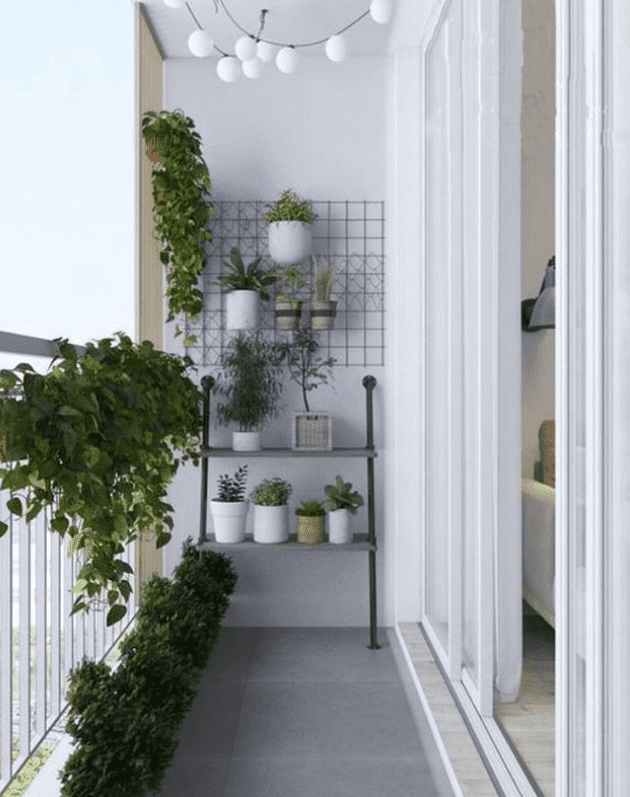 Balconies need plants, even narrow balconies. That said, finding the room for plants on a narrow balcony can be difficult.
To solve this problem, focus on hanging plants. You can suspend them from the ceiling using adhesive hooks. You could also use railing planters or a wall unit, as mentioned above. 
However you go about it, there are plenty of ways to use plants that don't take up floor space.
7. Consider your seating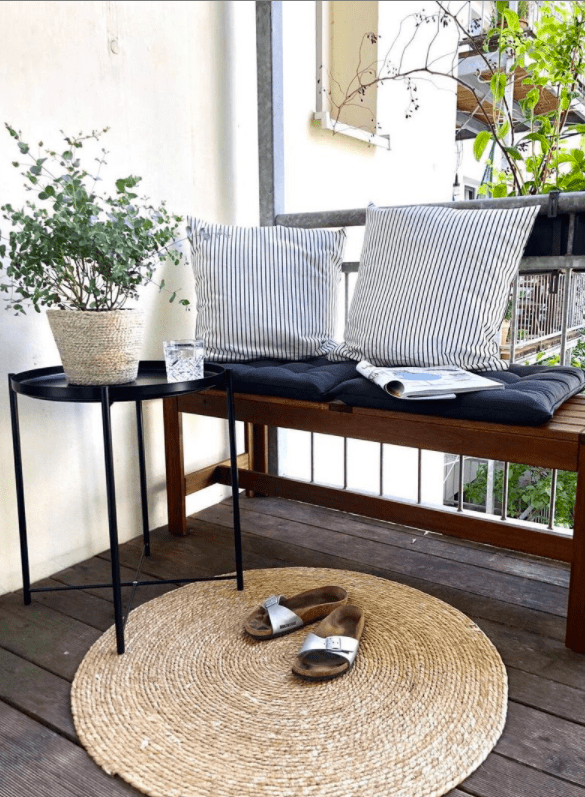 Seating is one of the biggest problems on a narrow balcony because it takes up the most room. One option is to use corner seating that's out of the way, giving you a bit more room. Even better if you can find something like a bench that allows for storage space underneath!
Alternatively, you could use folding chairs, so you can open the space up when you don't need them.
Finally, you could hang a swing chair or hammock chair. These obviously don't sit on the ground but still take up a bit of space.
8. Long rugs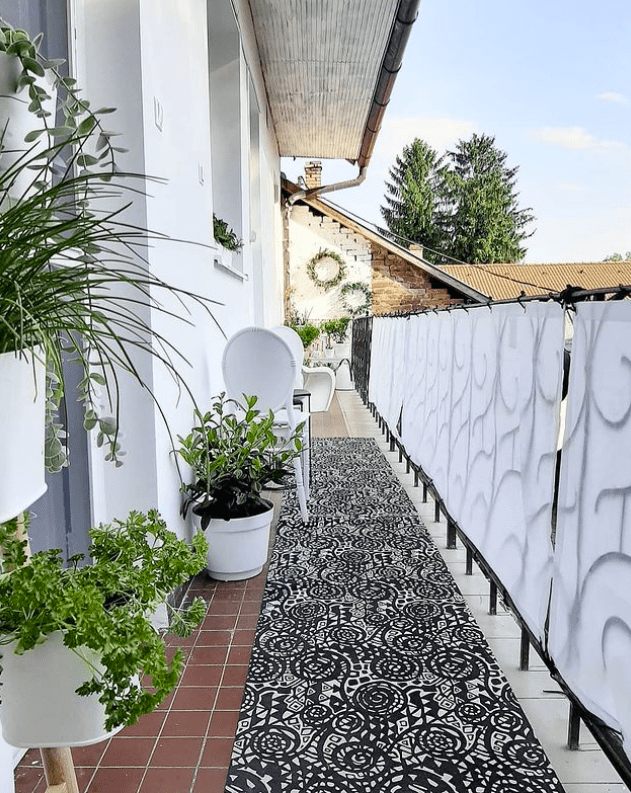 As mentioned, patterned rugs are great for making your narrow balcony feel bigger. But, finding a rug that's the right shape might be a bit more difficult.
Hallway or bathroom rugs will almost always be the best option. Also, look for runner rugs, the proper name for long, thin rugs. We've got a whole article on how to choose the right size rug for your balcony, although you might need to be a bit lenient with the rules.
9. Do away with the furniture altogether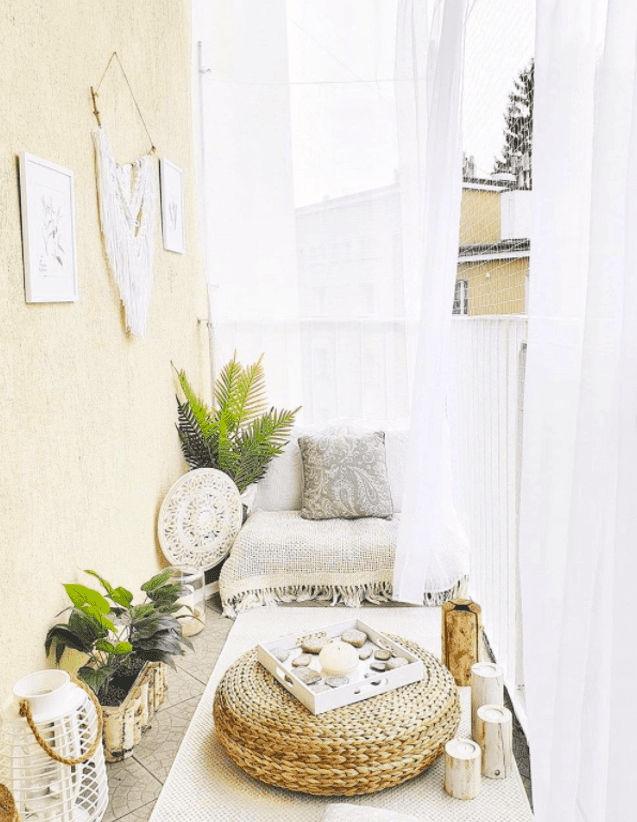 If you're really struggling to fit furniture on your narrow balcony, just get rid of it. Instead, throw some cushions on the floor (sofa cushion sets work well), add some blankets, and lounge out.
Final Thoughts on How to Decorate a Narrow Balcony
A narrow balcony isn't the end of the world when it comes to décor. As with tiny balconies, you just need to be careful with how you do it. These ideas should give you some inspiration for your skinny space, but just make sure you don't overdo the non-essential elements.