Balcony Boss is reader-supported. When you buy through our links, we may earn a small commission at no cost to you. For additional information, please view our policies.
DIY outdoor furniture can be an ideal solution for balconies. There are plenty of restrictions related to balconies (such as access or weight limits) that we can solve with DIY furniture.
So, to get you inspired, here are 13 DIY outdoor furniture ideas that are perfect for a balcony.
Why Choose DIY Outdoor Furniture?
When curating this list, we've taken into account specific limitations related to balconies. These include things like getting furniture onto your balcony, weight limits, pricing, and so on.
As such, DIY furniture is beneficial for balconies because:
It can be as inexpensive as you want, making it suitable for both renters and homeowners.
You can build the furniture on your balcony.
You can tailor it to awkward spaces and dimensions.
There's theoretically less of a concern about weight limits.
Considerations Before Getting Started
We've already touched on some considerations that are common on balconies. Weight is perhaps the most important, so avoid massive, heavy pieces.
Also, consider your access to tools. Where possible, these suggestions involve few (if any) tools. But if you want to build something that requires tools, you could always look to rent some or ask a neighbor if they have any.
Finally, there's balcony layout. Building DIY outdoor furniture means you can work with strange layouts and dimensions, which might otherwise limit you with store-bought furniture.
13 DIY Balcony Ideas for Furniture
With these considerations in mind, let's look at a range of ideas that would make great DIY outdoor furniture for your balcony.
1. Pallet sofa
Where better to start than with a classic piece of DIY outdoor furniture, the pallet sofa? They're super easy to build and some designs don't even need tools. You can tailor them to your space and seating needs and customize cushions and covers to your specific style.
We have a full article on DIY pallet couches, so check that out for everything you'll need to know.
2. Tire table
For a unique and modern coffee table, look no further than old tires. Car tires are fine, but you could make a bigger table with something like van tires.
To build one, all you need to do is stack 2 or more tires on top of each other and add a top. What material you use for this is up to you, but a sheet of Perspex, a piece of glass, or some spare wood all work fine.
Paint the tires whatever color you want, and you could even hide some lights inside. You don't need any tools for this, as tires are heavy enough to not move on their own.
3. Ice bucket/drink stand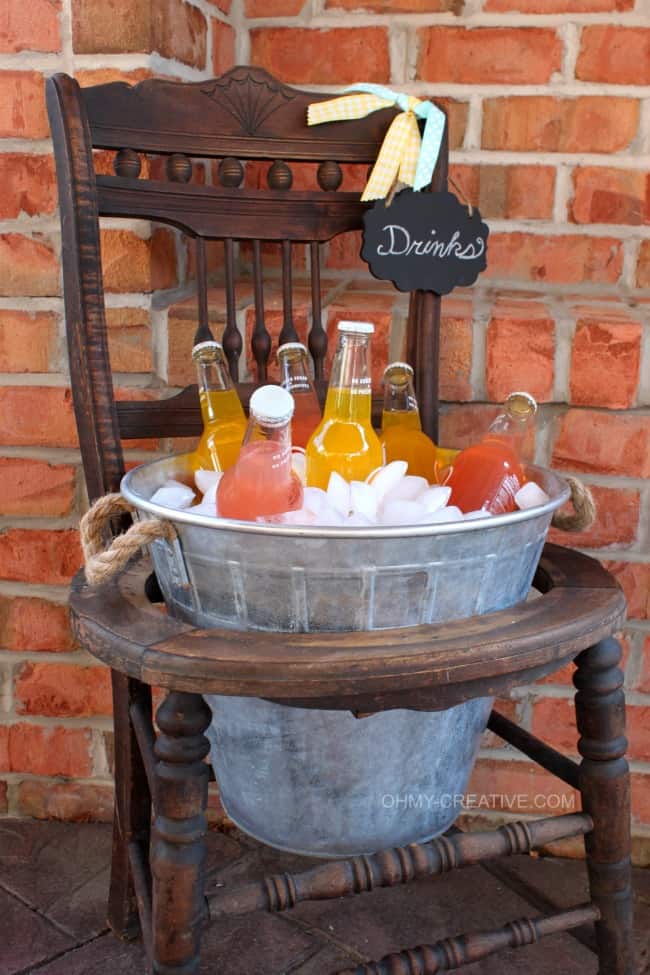 This idea is incredibly simple but works great for boho or vintage style balconies. All you'll need is an old chair and a bucket. The best type of chair would be one with a wicker or cushioned seat, as these are much easier to remove.
You can probably tell how to make this. Remove the seat, pop the bucket in, and you're done. Fill the bucket with ice, add your favorite drinks, and you've got a unique cooler for those summer days on your balcony.
4. Macramé plant pot holders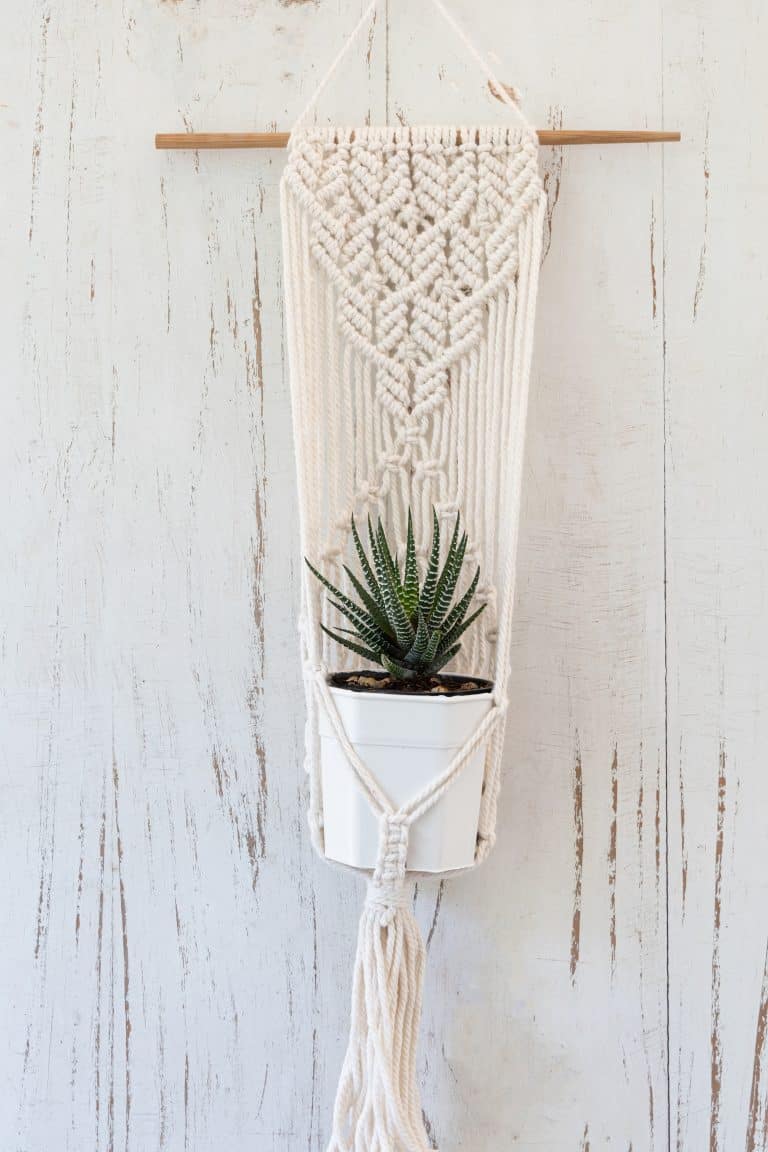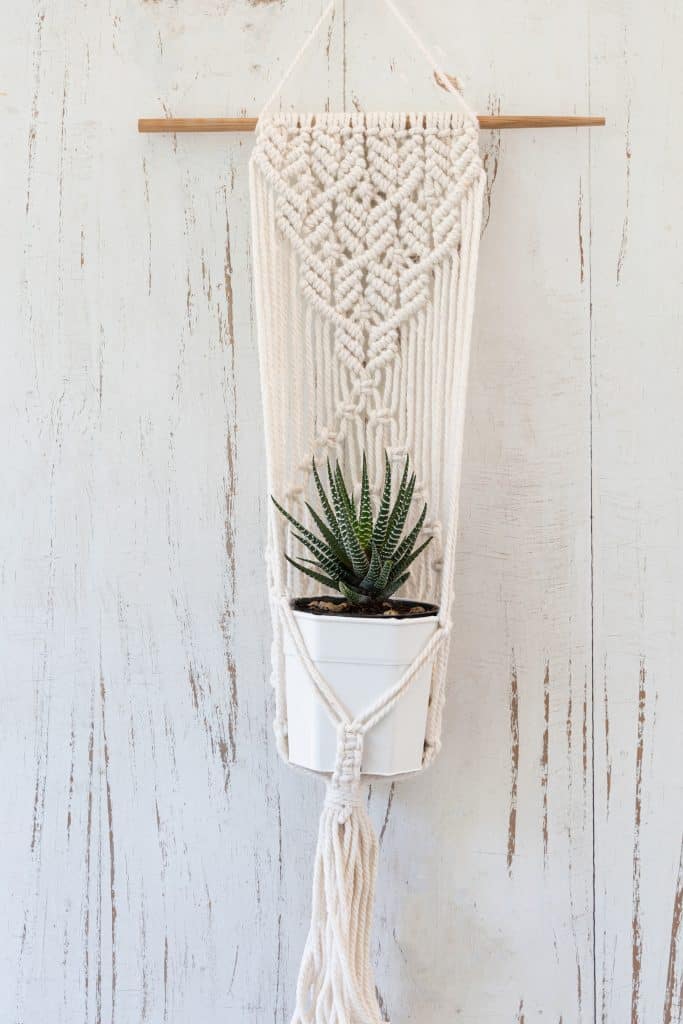 We could count this as both DIY outdoor furniture and wall décor. The humble macramé plant pot holder is a go-to for anyone wanting to test their weaving skills.
Use any material, providing you can weave it. It can be as simple or complex as you want – it all depends on your crafting skills. Of course, if you want something decorative, you'll want a more complicated option.
Macramé isn't easy to explain in text, so check out this video for a full tutorial.
5. Cinder block bench
Much like the pallet couch, the cinder block bench doesn't need much explanation. It's a bench made from cinder blocks. You can customize it to be the correct length, depth, and height, as it just involves stacking cinder blocks.
Of course, you'll need cinder blocks with holes in them, although this is pretty standard.
Stack bricks at least 2 high and horizontally to make the seat. Stack them at least 1 high and vertically to make the backrest. Then, slide in 4 x 4 lumber posts to make the seats and cover with cushions.
While not strictly necessary, it can be a good idea to glue the blocks together using construction adhesive. It stops the bench from falling apart if someone gets a bit rowdy while sitting on it!
6. Railing table
A railing bar is one of the best DIY balcony ideas if you're short on room. It makes use of the railing so you don't lose any floor space. As with other DIY projects, you can customize it based on your exact needs.
Check out our article on DIY railing bar tables for the full guide. You'll need a screwdriver and drill for this project.
7. Ladder shelving unit
To call this DIY outdoor furniture is probably overselling it somewhat. It's literally just a ladder with some baskets hung on it for storage. The DIY element involves painting it (if you want) and securing the baskets in place, but you can do this with butcher's hooks.
A stepladder is a great alternative if you want to display plants, as it's already got shelves.
Another option is to hang a ladder from your balcony ceiling (or wall) and then hang plants off it. You don't even need to drill holes for this. Some adhesive hooks can hold up to 44lbs. each!
8. Drinks bar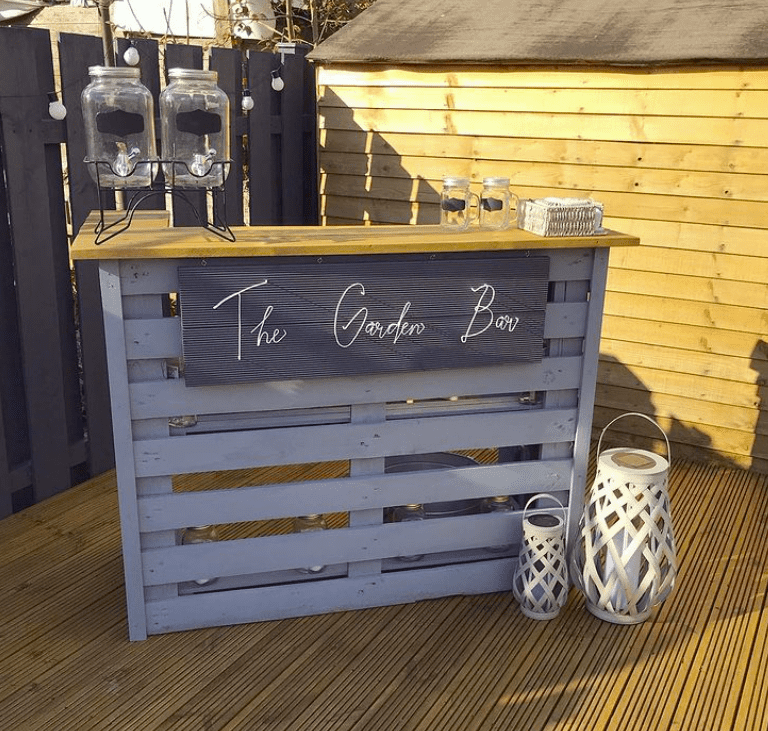 Unsurprisingly, shipping pallets are popular in DIY outdoor furniture projects because they have so much workable lumber. One easy use for them is as a bar and drinks cabinet.
Get a pallet, stand it on its side, and put a shelf on top. This is all you need to do for a shelf or storage bar.
However, you could remove the planks off one side and reuse them to make an internal shelf. Doing so would give you a decent shelving unit that's not too tall. If you plan to store things in it, consider stabilizing the pallet with some small feet.
9. Milk crate seats
This is another project where the term DIY outdoor furniture seems ambitious. Get some plastic milk crates, add a seat on top, and you have milk crate seats. Of course, beer bottle crates or similar will work fine, providing they're sturdy and rigid.
What you use for the seat is up to you. It could be some leftover lumber, some foam, or anything else. You could use fabric or paint to customize them to your balcony's style, too.
10. DIY planters
There's no real limit to what you can turn into a planter, providing it can hold soil. Some options include old kitchen equipment (e.g., pots or colanders), tires, jugs, and so on.
Wood shipping crates are perfect as planters, and you can pick them up pretty easily from industrial yards. As a minimum, you'll want to waterproof and treat the wood, but anything else is extra.
Of course, if you have some tools and DIY skill, you could take them apart and build a planter from scratch.
11. Cable spool table
Using a cable spool as a side table is almost cliché, but it works. You can pick them up for free (or close enough) from depots, or buy them online.
Simply stand it on end, and you have a table. You could always customize it with paint or other decorations, which would help it last longer, too. Also, cable spools make great stools with a bit of foam padding on top.
12. DIY privacy screen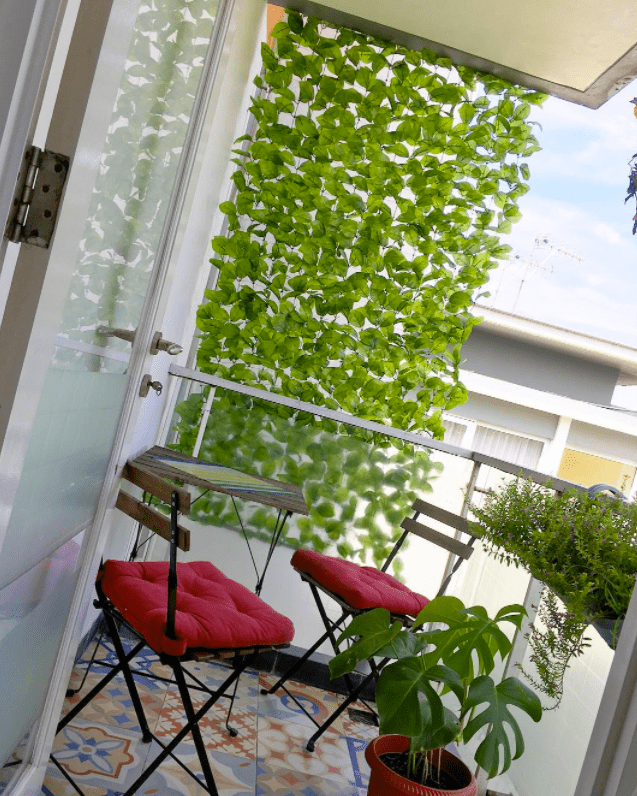 Making your own privacy screen can be incredibly affordable depending on what materials you use. It could be as simple as growing plants up a trellis, hanging fake plant curtains, or making something from bamboo canes.
We have an entire article dedicated to inexpensive or DIY privacy screens. Check it out for a list of your options, many of which don't require tools to put together.
13. Outdoor lighting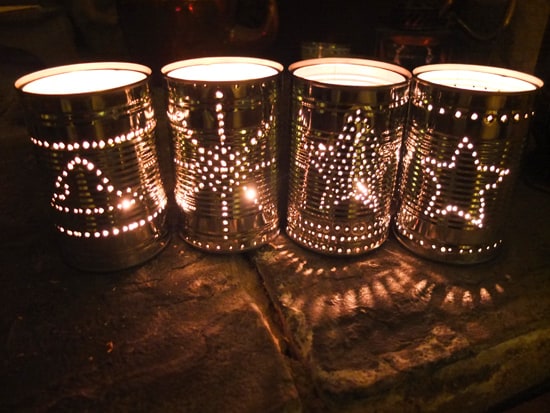 Much like DIY planters, outdoor lighting is a pretty broad topic for DIY outdoor furniture. Of course, you won't really be making the lighting yourself, but there are plenty of options for making holders or shades.
For example, you could fill a bucket with sand, add some long branches, and hang string lights from them. Another option is to spray paint some mason jars and add electric tea lights to them. You could sit these on tables or hang them from walls for some great ambience.
Finally, you could use some old tin cans to make lanterns. Fill a can with water, freeze it, and then use a hammer and nail to punch designs into it. Add a tea light and hang up, and you've got some great lighting.
Final Thoughts on DIY Outdoor Furniture
These DIY balcony ideas should be enough to get your creativity flowing. There are very few limitations to DIY outdoor furniture, so have fun and come up with something original!