Balcony Boss is reader-supported. When you buy through our links, we may earn a small commission at no cost to you. For additional information, please view our policies.
Although there are plenty of options for how to block wind on a balcony or porch, they all revolve around the same basic idea. The same is true for finding a patio wind block – you simply want a barrier to stop the wind whipping around your space.
In this article, we'll look at 14 creative ways to block wind on a balcony, porch or patio. Although plenty of them overlap, we'll state where solutions would be most helpful.
Deciding on a Patio or Balcony Wind Blocker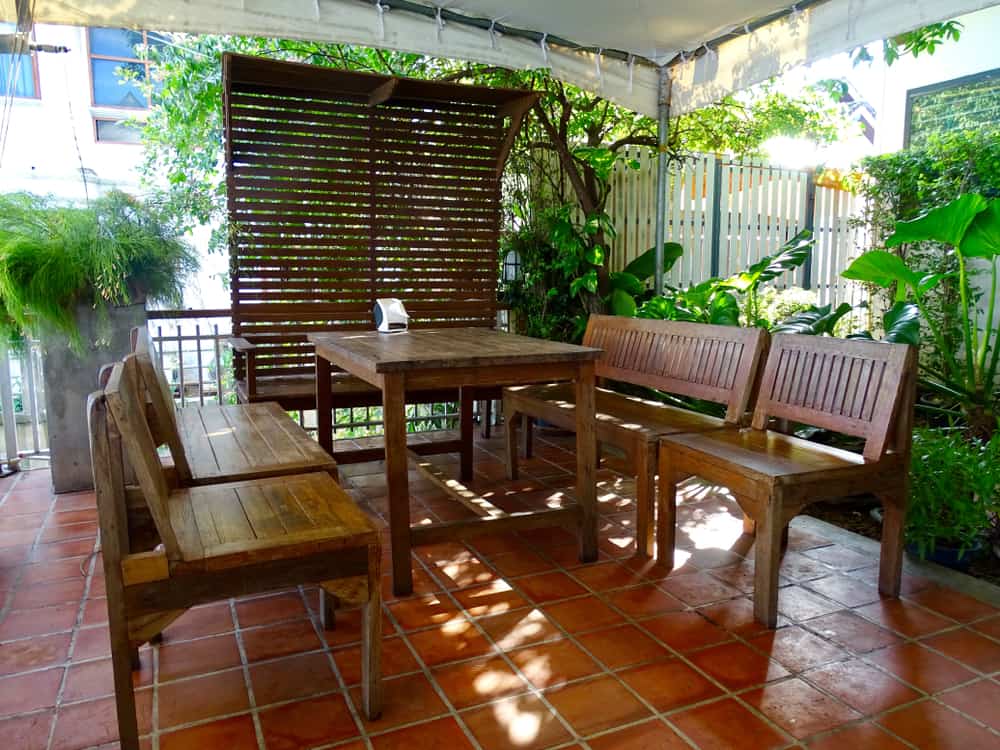 The reason why you'd want to block wind on your balcony or patio is obvious: it's an inconvenience. Wind generally isn't dangerous, but a balcony that's too windy can stop you from enjoying your space.
Some other reasons include:
It's blowing leaves everywhere
You're constantly picking up furniture after it's blown over
It's just too windy
Considerations Before Buying a Wind Blocker
As with any other home-related solution, there are some things to consider before setting up a wind blocker. Think about the following:
Is your balcony or patio covered? If so, it'll be easier to make it windproof.
What's the surrounding area? A ground-level balcony or porch will have more options.
Are you trying to stop leaves from blowing in? You'll need something taller if so.
Do you rent/own? Homeowners can usually install something more permanent than renters.
How windy is it? This might seem obvious, but some solutions won't be suitable on really windy balconies.
14 Ideas to Block Wind on a Balcony, Porch or Patio
Below is a range of options for balcony and porch wind blockers. There's a good mix of DIY and buyable solutions, so hopefully you'll find one that's right for your needs.
1. Freestanding Room Divider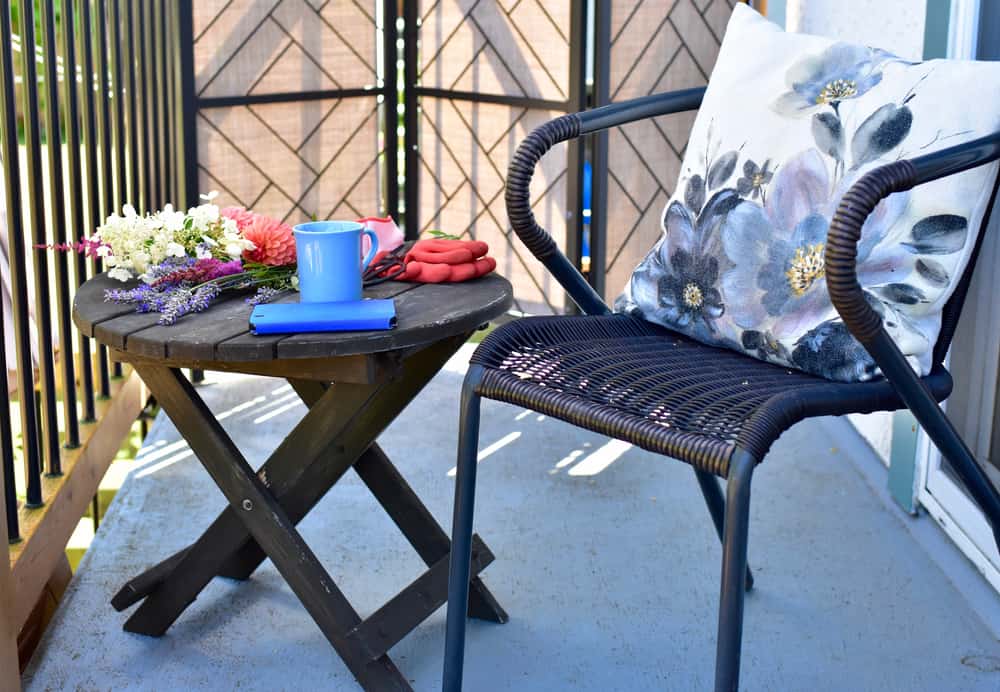 A freestanding room divider is a portable wind block solution, and it's a good option on porches, balconies and patios. However, as they're often not very heavy, they're only suitable for blocking a light breeze.
If you want to block stronger winds, look for freestanding dividers with long feet. These should stop them from blowing over as easily.
2. Potted Plants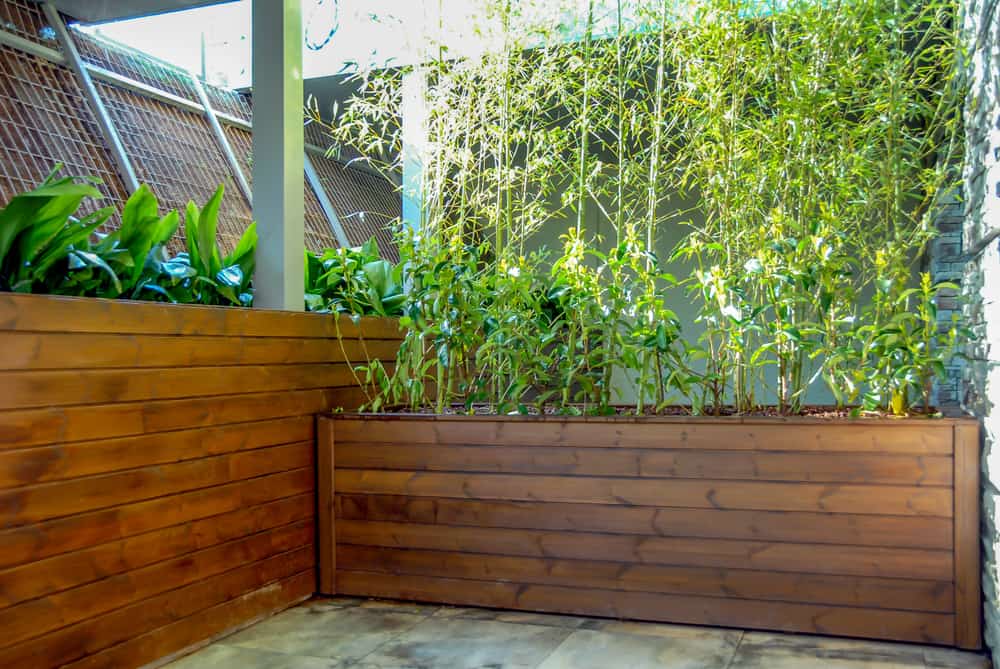 Potted plants can work as a balcony or patio wind block. Of course, you'll need to think carefully about what plants and pots you use. Choose the largest pots possible, ideally ones made from wood, plastic or metal.
For best results, go with bushy plants or trees, such as mini Cyprus trees, bamboo plants, or similar. Sparse plants really won't do much as a balcony wind blocker.
For more specific recommendations, check out our article on the best plants and planters for a windy balcony.
3. Railing Panels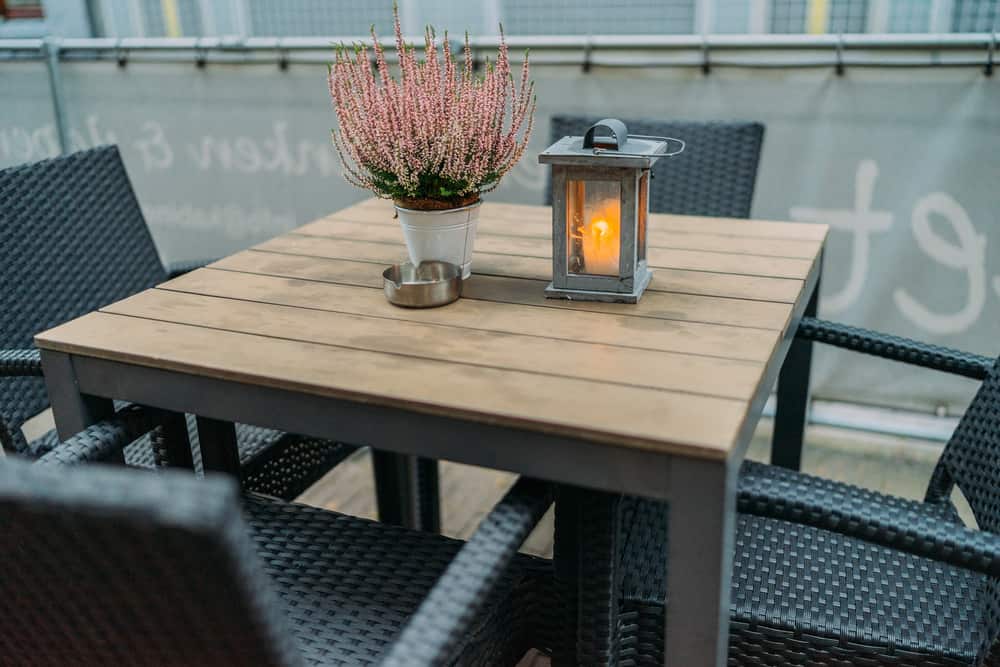 An easy DIY option to block wind on a balcony is to make railing panels. Essentially, they're pieces of heavy fabric with ties at the top. If you're handy with a sewing machine, they shouldn't be too hard.
Go for a heavy fabric that's suitable for the outdoors, such as sail canvas. Sew some ties or Velcro loops on the top edge, and you've got a simple wind blocker. You could also use it on patios or porches that have railings.
4. Windscreen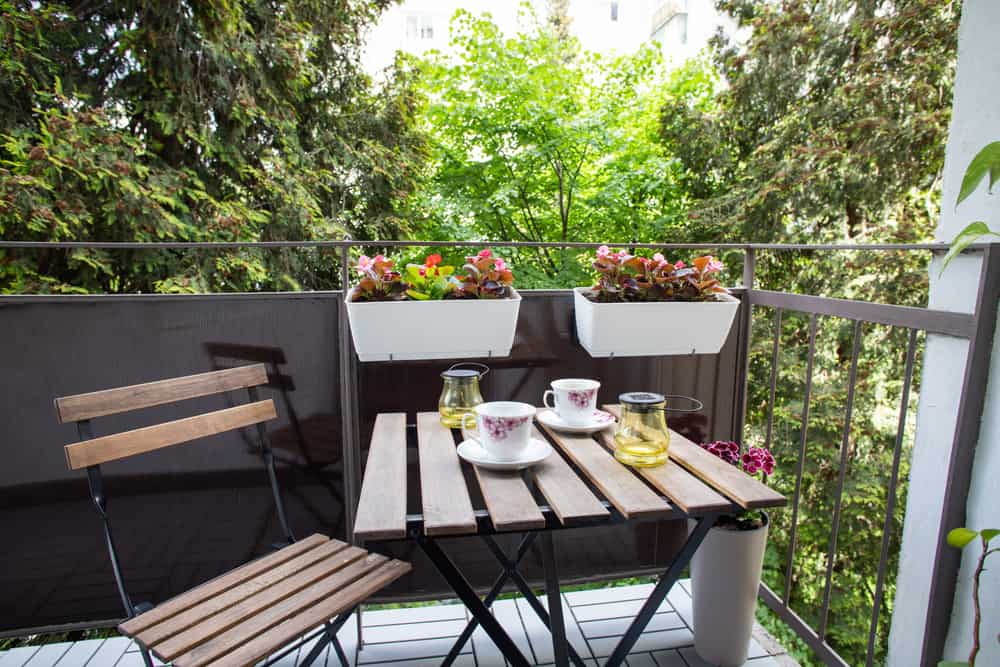 This one hardly needs much explaining, as the clue is in the name. A windscreen is designed to block wind (and provide privacy) on a balcony, meaning it's pretty suitable for this purpose.
As most will cover the railings, you might still have a problem with leaves blowing in. But if you want balcony or patio wind protection while you're sitting, it should do the job fine.
4. Trellis or Lattice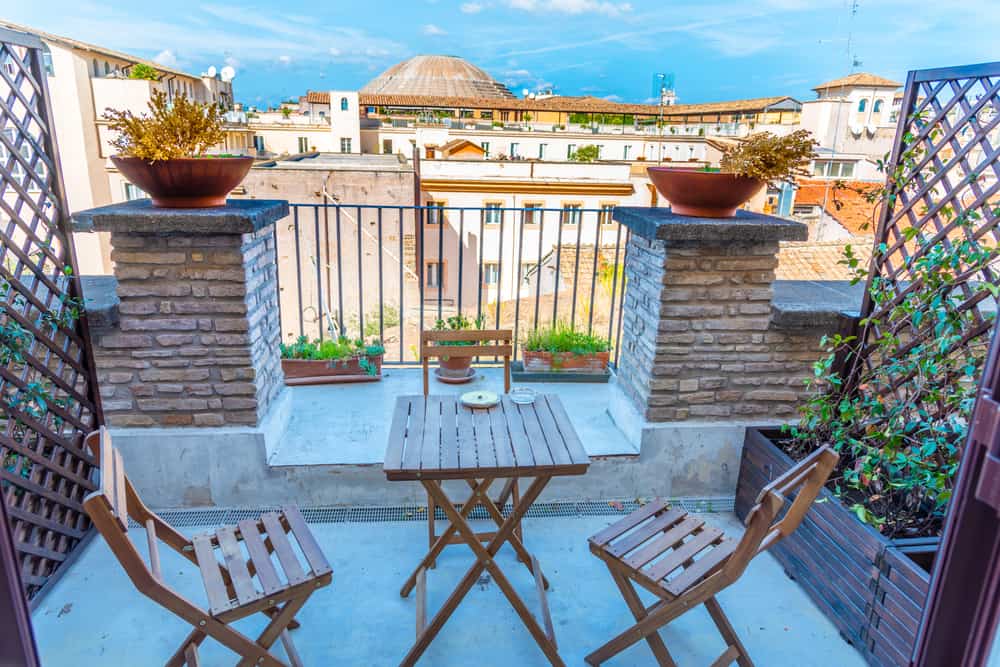 Trellises and lattices are good for solving the problem of leaves and debris blowing onto your balcony because you can have them as high as you want. They'd make good patio wind protection, too, as you could sink them directly into the ground.
On balconies, you'll probably have to tie them to the railings. Of course, they'll only be worthwhile if you grow climbing plants up them, which can take a few years to give the kind of coverage you need.
5. Glass Walls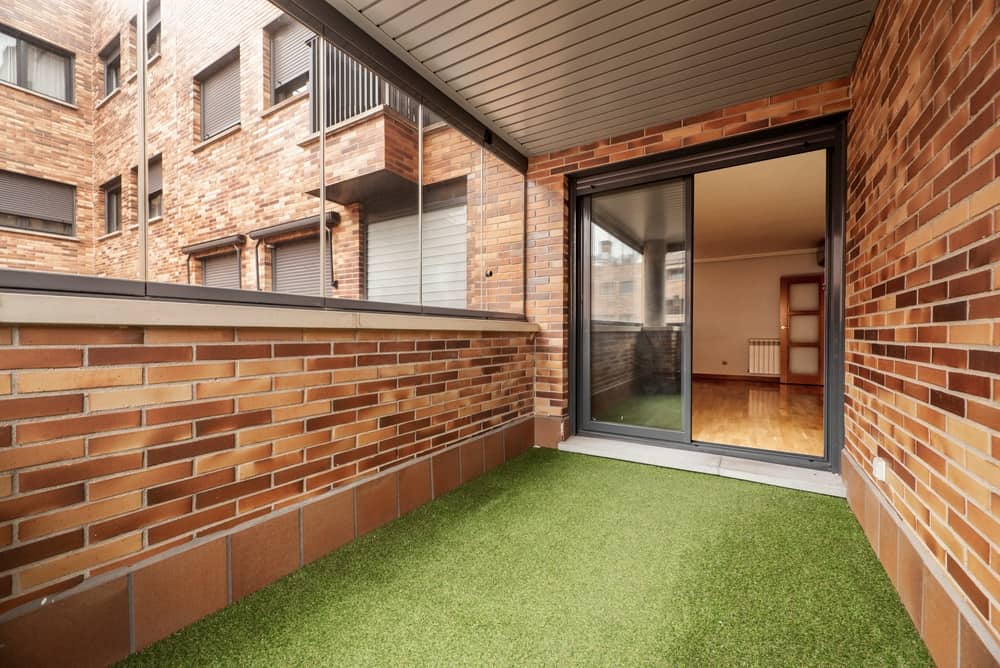 Perhaps one of the most effective (and expensive) options is to install glass panels. It would work best on a porch or patio, although nothing is stopping you from doing it on a balcony.
You could look into balcony enclosures, as these can block wind on a balcony. Other than that, you'll probably need to discuss it with a contractor, as it'll be a custom job. It's also something that probably won't be suitable for renters.
6. Bamboo or Reed Fences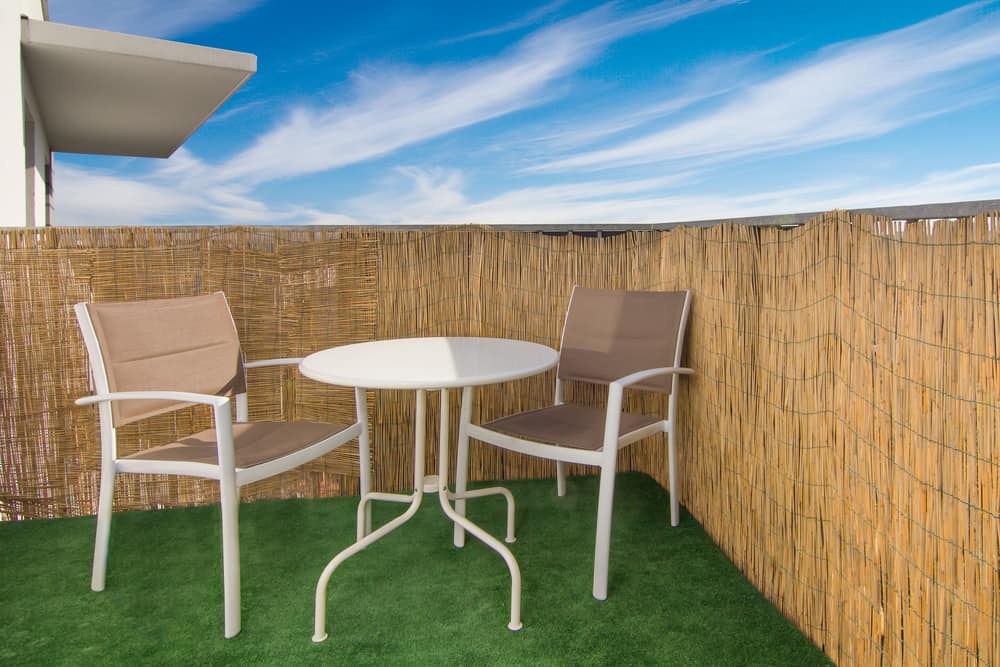 Reed fencing is useful for creating privacy on a balcony or porch, but it can help block wind, too. You might not find it as useful for patio wind protection because you need something sturdy to fix it to.
The biggest downside is that reed fencing will completely block your view. However, you can get panels that are 6ft. tall or more, making it a good solution for blocking leaves and debris from blowing in.
7. Roller Shades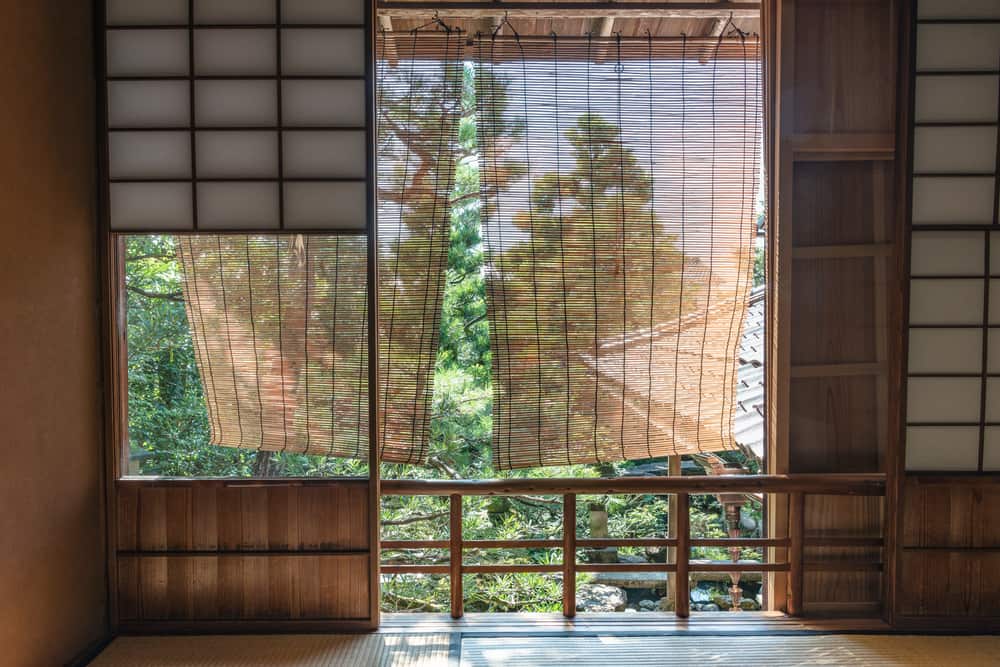 A roller shade is basically an outdoor version of a window shade. The main benefit over other options is that it rolls away when not in use, meaning you don't need to permanently block your view.
It would work well as a balcony wind blocker or on patios and porches with an awning. You'll need something to fix it to, meaning uncovered balconies are probably a no-go.
8. Artificial Hedges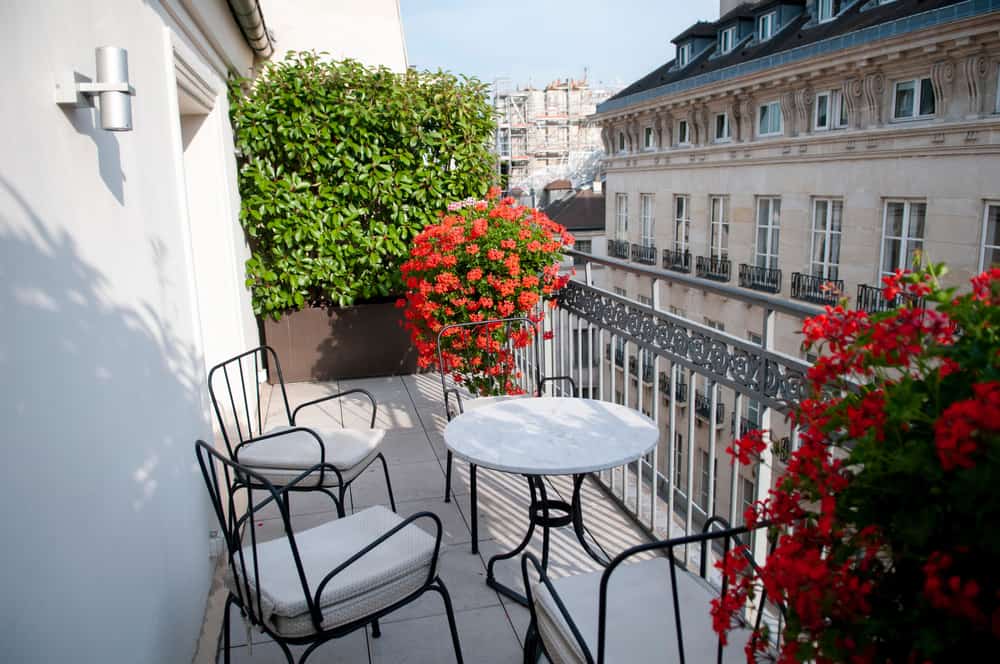 Artificial hedges have all the benefits of real hedges but provide them instantly. While the upfront cost is higher, you don't have to wait years for suitable wind protection.
They'd work well as a patio wind block and on balconies and porches. Be sure to find a product that has a sturdy base, so they don't blow over. Ideally, find one with a hollow base that you can fill with sand.
9. Build a Fence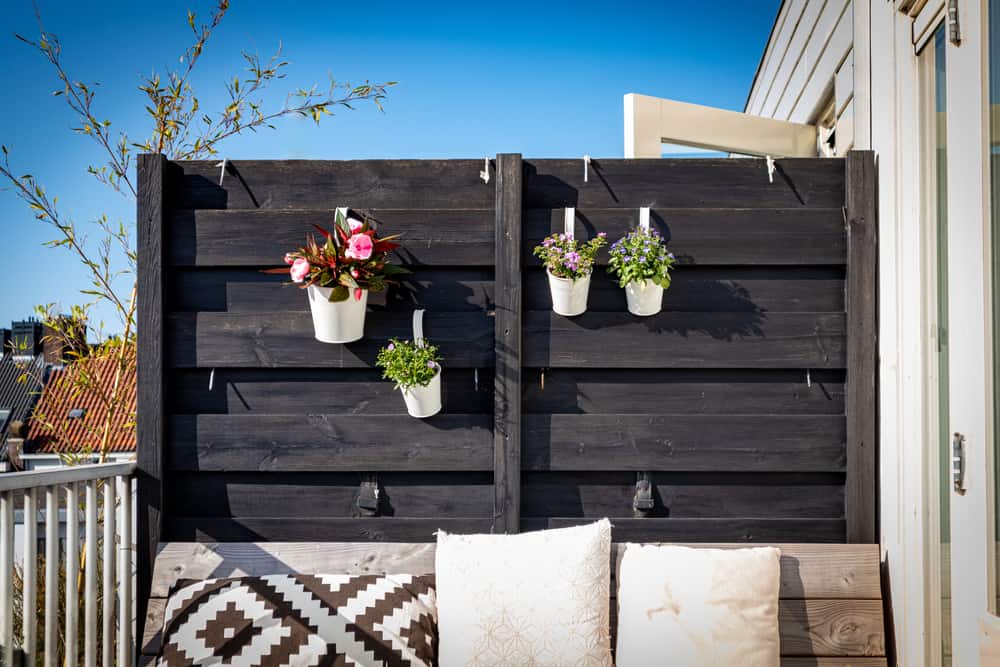 Just building a fence is easier said than done. But, in the grand scheme of DIY jobs, it's actually not that difficult. The benefits of a fence as patio wind protection are fairly obvious.
Also, the advantage of making it yourself is that it can be as big as necessary. Try using pallet wood for a cost-effective alternative, and check out this video for a clear explanation.
Of course, this might not be the best solution for a balcony, as it'll be difficult to install… but it can be done. If your balcony is on ground level, you could always build a fence outside it.
10. Install Shutters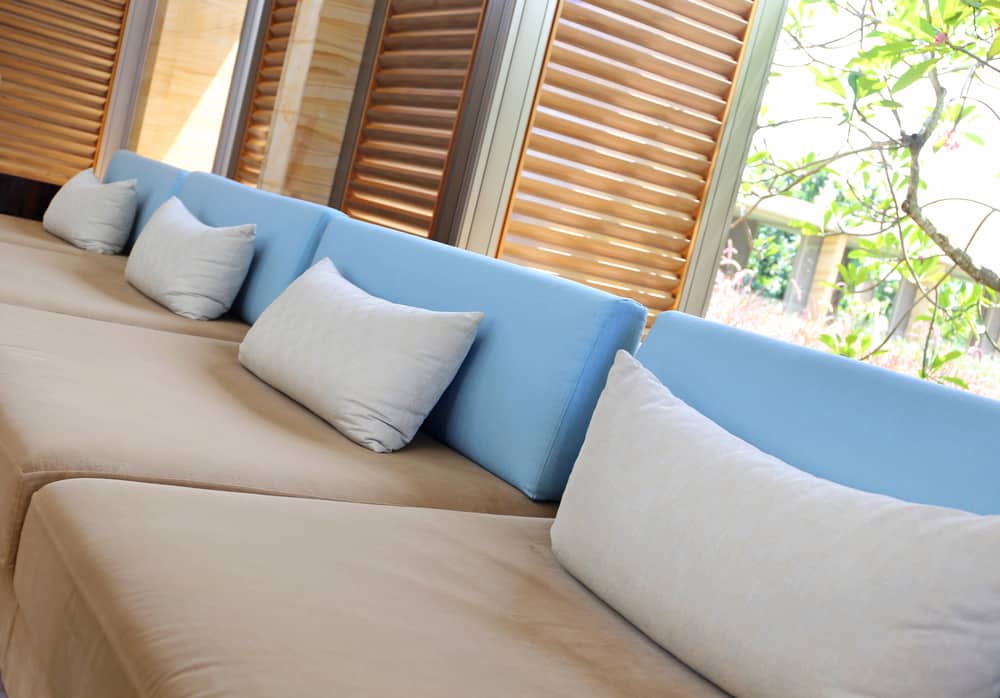 Shutters are good porch wind blockers, but you could always install them on a covered balcony. The important thing is that you need some kind of ceiling or awning to fix them to.
Even fairly open shutters will block out wind, but they won't be great for strong winds. You could build them yourself or find a company that makes and fits them instead.
11. Sail Shade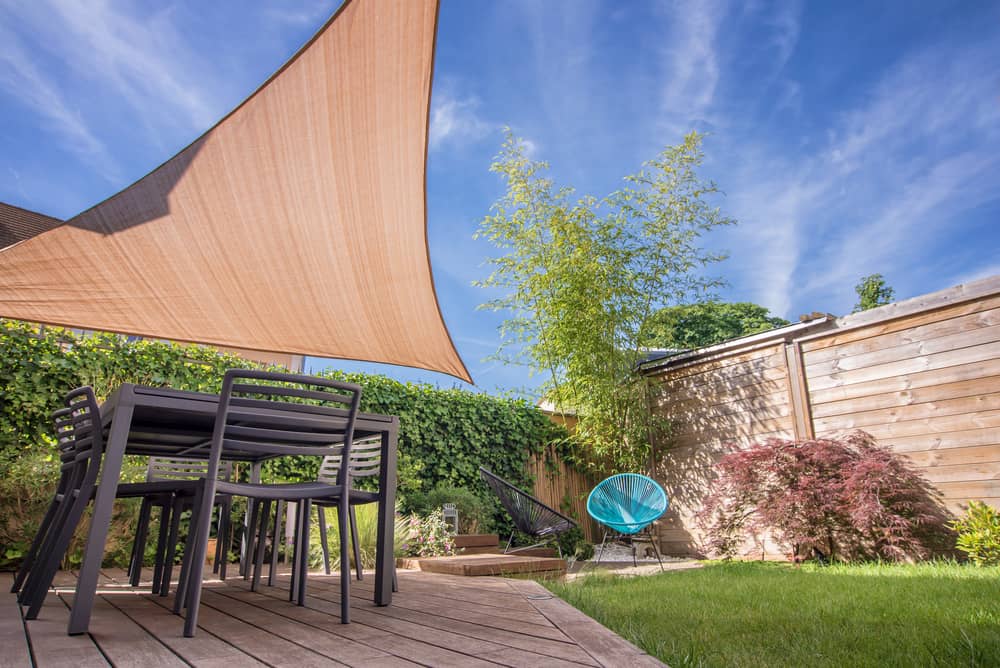 A sail shade can provide some wind protection. However, unlike privacy screens, they don't offer full coverage, so you'll find there will still be some breeze. If you find one that goes low enough, it should at least stop leaves and debris from blowing in.
As with other similar solutions, you'll need something to fit the shade to. It could be as simple as a few hooks or an awning.
12. Retractable Side Screen
A retractable side screen is essentially a roller shade that runs horizontally rather than vertically. Providing you can screw down the support poles, it would help block wind on a balcony but would also be suitable on patios.
As you might imagine, this won't be a good solution for strong winds. The screen usually connects using little more than a hook, meaning strong winds could cause some damage.
13. Adhesive Gel
Granted, this isn't a solution for blocking wind, but it's a good alternative if you're unable to install something more effective. Museum putty is designed to stick things to furniture, so you could try using it to stop your things from blowing over in the wind.
While it's meant for things like vases and ceramics, applying enough could stop a table or chair from blowing over. The main downside, though, is it means your furniture will be stuck in one place. However, this can be an acceptable compromise if it means not picking it up every morning.
14. Fence Off Your Yard
If your patio or porch sits within a larger yard, fencing off the whole area is a worthwhile option. It won't work as a balcony wind blocker unless your balcony is ground level.
You might already have a fence around your yard, but consider bulking it up. Wood is the most cost-effective option, but using something like corrugated steel will provide the best wind protection. The main benefit of fencing in your whole yard is that it'll stop debris from blowing about everywhere, including onto your patio.
Final Thoughts
Hopefully, one of these options for how to block wind on a balcony, porch or patio will work for you. The more solid your material, the better wind protection it'll offer.
Patio wind protection is almost always easier than balcony wind protection. Even so, with a bit of creativity, you should find a solution that meets your needs.