Balcony Boss is reader-supported. When you buy through our links, we may earn a small commission at no cost to you. For additional information, please view our policies.
Creating a home gym on your balcony is a great way to save money and make good use of your space. While you might not be able to have the same extensive setup, you should have room to set up some basic cardio or weight equipment.
So, let's look at some creative balcony gym ideas you can set up at home without much effort.
1. Yoga Studio
A yoga studio is perhaps one of the easiest gym ideas because all you need is a yoga mat. Of course, you can make your yoga space more Zen by adding some plants, relaxing music, and perhaps an oil diffuser. Also, if you plan to follow tutorial videos, consider setting up a tablet or phone tripod.
2. Bike Machine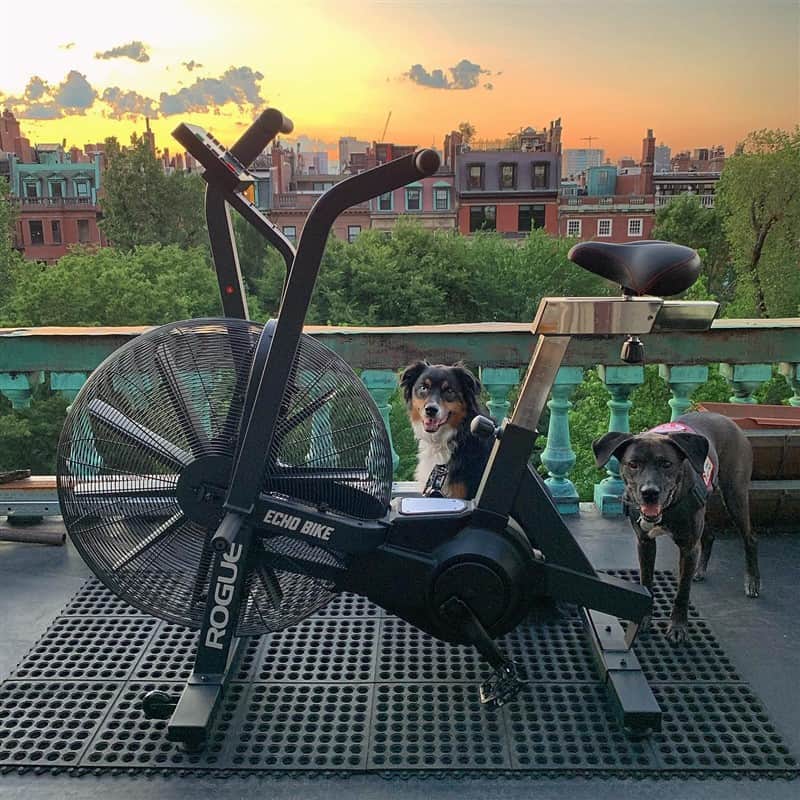 This might not be a specific gym idea, but a bike machine is a decent option for use at home. A folding bike is a viable option if you're short on space, and a bike with moving handles adds extra cardio. Of course, don't buy a large or heavy bike if you have an uncovered balcony – you won't want to leave it out in the rain, after all.
3. Mini Stepper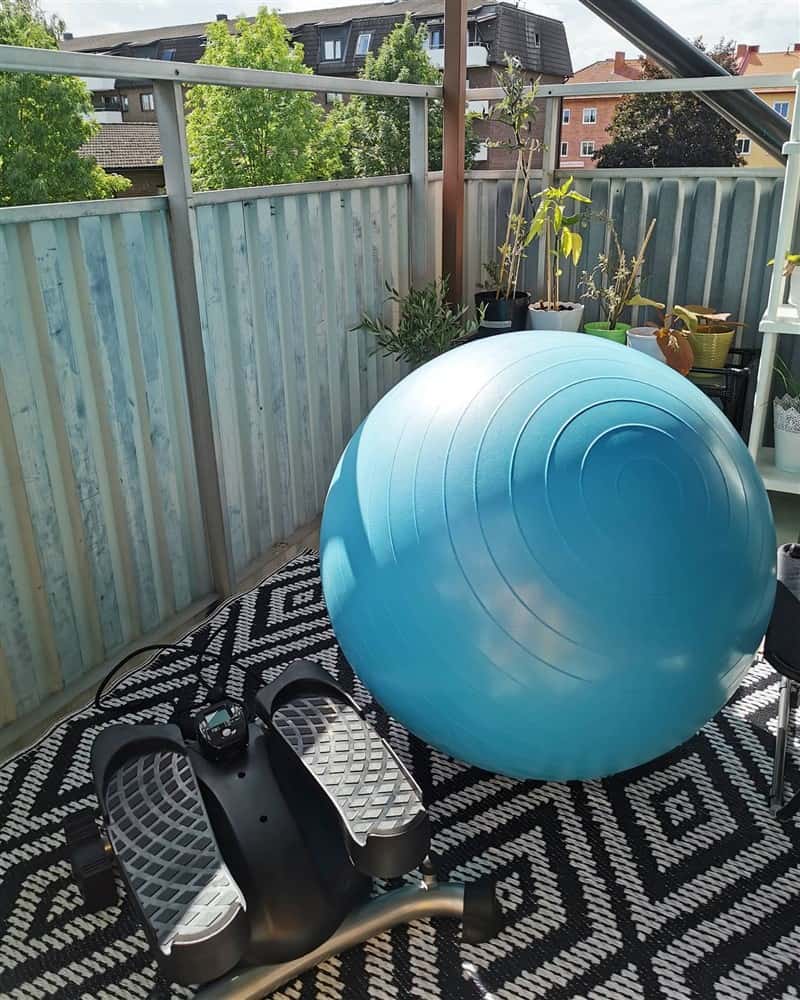 Also known as a mini elliptical, a mini stepper is a great cardio option for small balconies. These machines have a very small footprint and are super easy to store when not in use. A mini stepper will do almost everything a gym's step machine can do, although most don't have handles.
4. Weight Training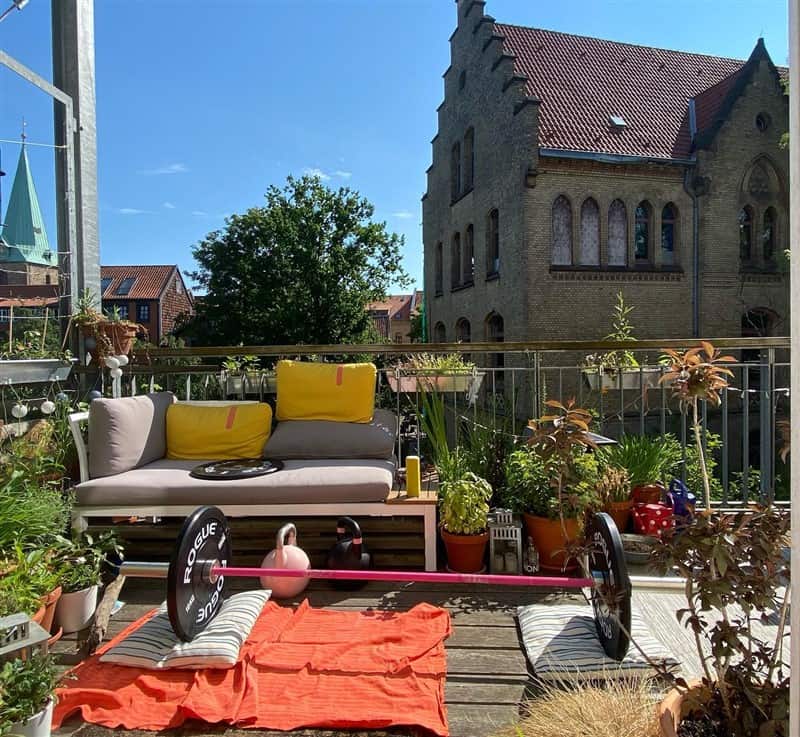 If you've got a covered balcony, it can be ideal for a weight training area. After all, weight sets can take up quite a bit of room, and you might not want it set up inside your apartment. A weight bench is helpful if you've got the room, especially if you get a foldable one. However, make sure you check your balcony's weight allowance, as weights are, unsurprisingly, pretty heavy.
5. Resistance Bands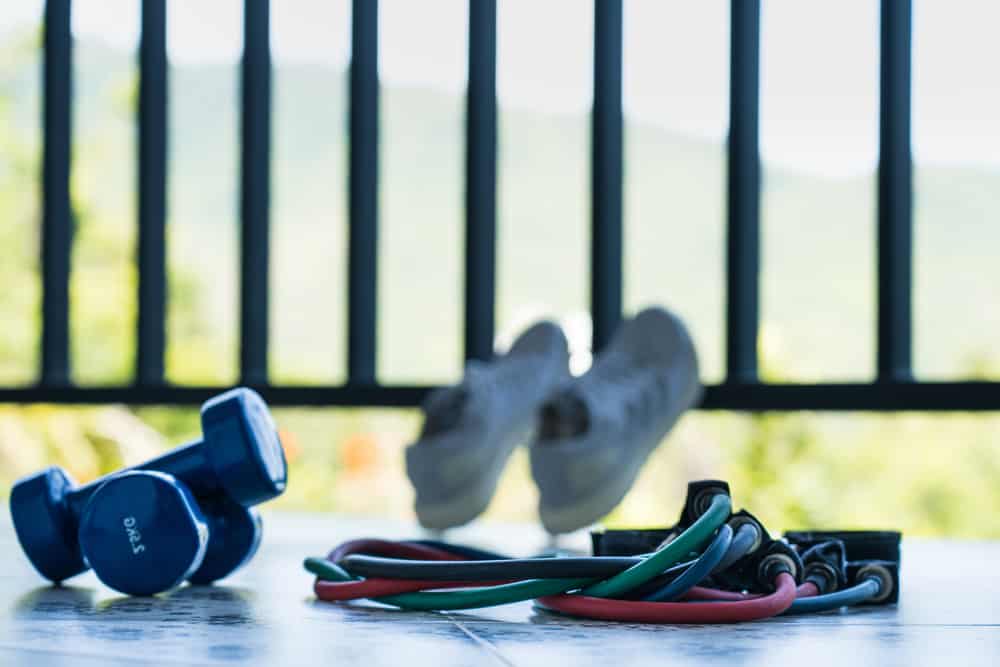 For something really low-key, simply use a set of resistance bands. There's a lot you can do with these, ranging from leg and arm cardio to strength training. Better yet, they're inexpensive, making them a great investment if you're looking for something fairly relaxing. You could even loop the bands around your balcony railing for a greater range of workouts.
6. Ballet Barre
A ballet barre might not be your first thought for a balcony gym, but it can be a great basis for stretches and flexibility training. Plus, they're relatively inexpensive, lightweight, and don't have to take up much room. You could go for a freestanding barre or a wall-mounted one if you need to save space.
7. Punching Bag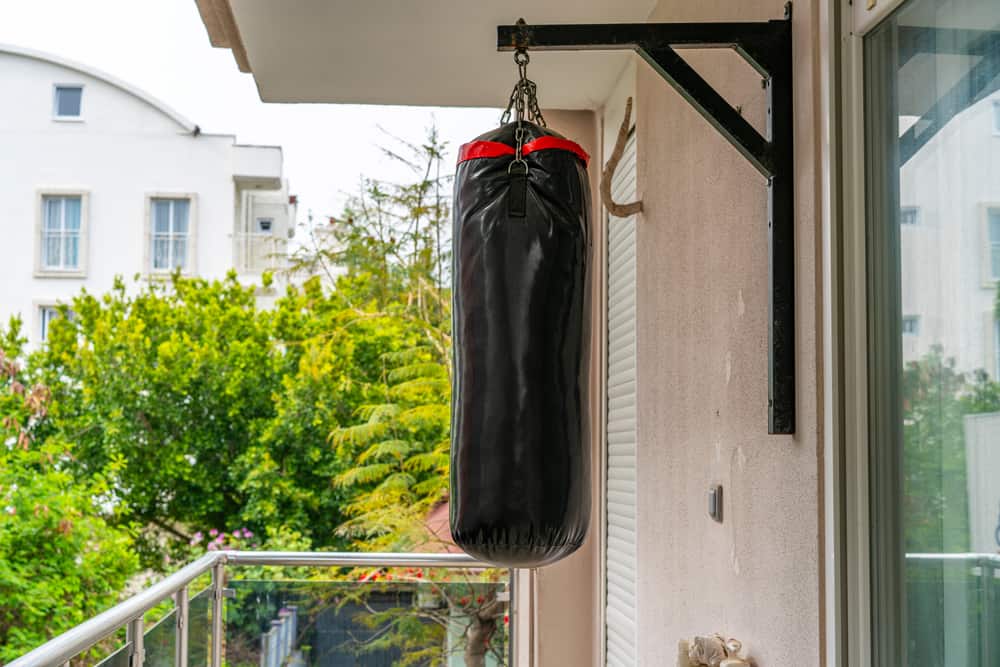 Punching bags are the basis of boxing workouts and are far more versatile than you might expect. If you have a covered balcony, consider a ceiling-mounted punching bag because they're heavier and offer more workout options. For uncovered balconies, a freestanding bag is fine, but just be aware they're lighter.
8. Kettlebells
Kettlebells are a good alternative to large weight sets if you want to do weight training but don't have much space. Also, they're generally fine for uncovered balconies because they're just lumps of metal or plastic. This means you could leave them outside all year, but they're also easy to store. Be careful with fancy adjustable kettlebells, though, as they might seize up if they get wet.
9. Pull Up Bar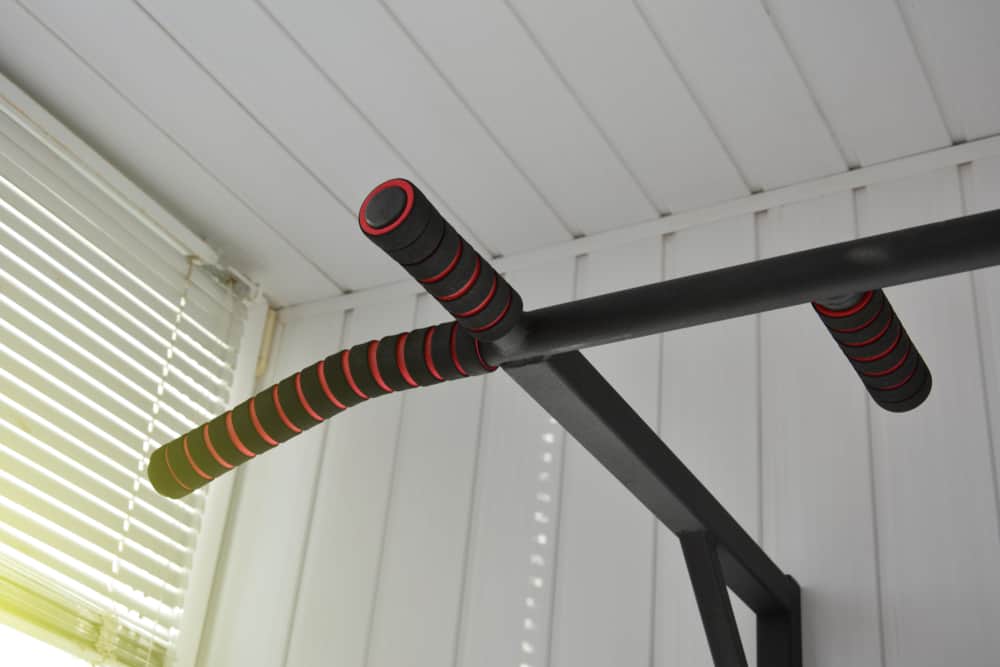 Although pull up bars only really allow for one type of workout, it's a bodyweight exercise, meaning its space-to-results ratio is fairly high. You can get pull up bars that you fit in doorways or freestanding units. Alternatively, if you have a covered balcony, a ceiling-mounted pull up bar is a good way to save on floor space.
10. Plyometric Jump Box
A plyometric jump box is a piece of equipment that trains muscle power. Unsurprisingly, they allow you to jump, but you can also use them for squats and more. As such, their versatility, relatively low cost and light weight make them a good addition to a balcony gym. If possible, get a 3-in-1 model (such as this). The one linked here only weighs 16lbs., making it well within a balcony's weight limit.
Final Thoughts
Creating a gym on your balcony isn't difficult, provided you balance your needs and space limitations. For example, if you have an uncovered balcony, you'll want non-electrical equipment that's easy to store when not in use. However, almost all the options above fit this description, meaning you'll have plenty of options. Happy exercising!