Balcony Boss is reader-supported. When you buy through our links, we may earn a small commission at no cost to you. For additional information, please view our policies.
Thinking of painting your balcony but are unsure of what to do and what your vision might look like when it finally comes together? Here are some balcony painting ideas to get you started.
Balcony Painting Ideas
1. Entire Space
Painting your entire outdoor area the same color is probably the first thing that'll come to mind as you plan your new look. After all, it's one of the most cost-effective ways to completely transform your space. If you're working with a small space and want to make your balcony feel bigger, go with colors that are on the lighter side.
2. Feature Wall
Too much of a bold color can be overpowering, so consider using color as a feature wall. Paint one wall a bright or bold color and everything else neutral. You can then accessorize and decorate the wall (and the rest of your balcony) however you want.
3. Stencils
Wall stencils are perfect for adding patterns to walls without too much effort. There are countless designs out there, ranging from leaves and animals to traditional Scandi designs and geometric patterns.
If you can paint your balcony railing a cool color to match your patterns like blue railing in the photo below, that's even better!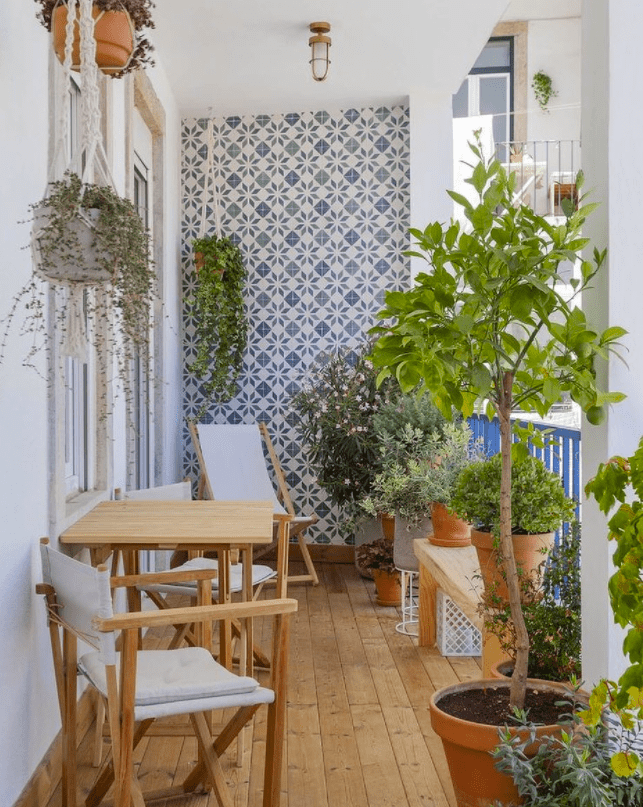 4. Freehand
If you're artistic, go wild and freehand a design on the wall. It could be a mural or simply random patterns.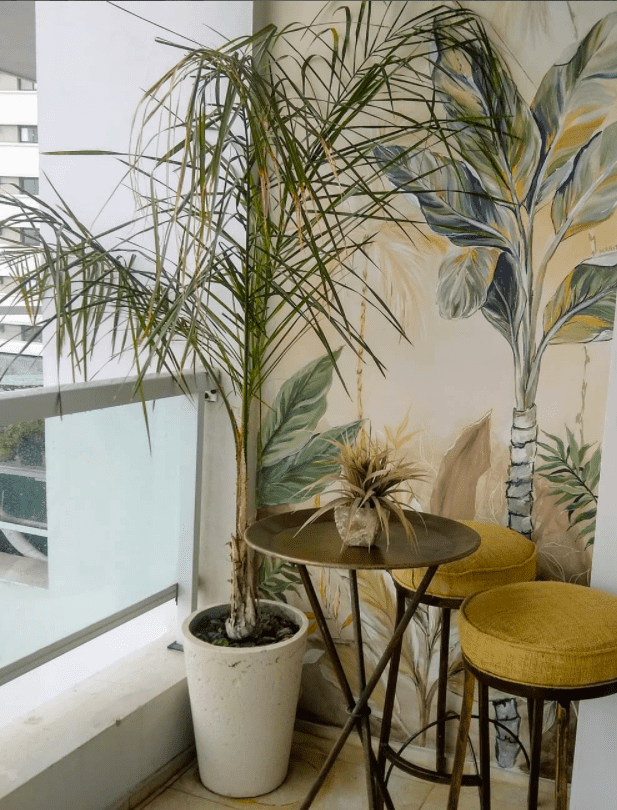 5. Railing or railing wall
If you're looking for a quick and easy way to paint your balcony, focusing on small areas only is an easy way to spruce up a tiny space!
6. Railing frame
Can't be bothered to paint the entire railing? Sometimes, the simplest touch of paint can make a huge difference. Consider painting the top part of your balcony railing (or wall) to complement your outdoor rug or other décor items.
7. Floor
Painting shouldn't be limited to areas above ground. A painted balcony floor is a super creative way to make a statement within your space.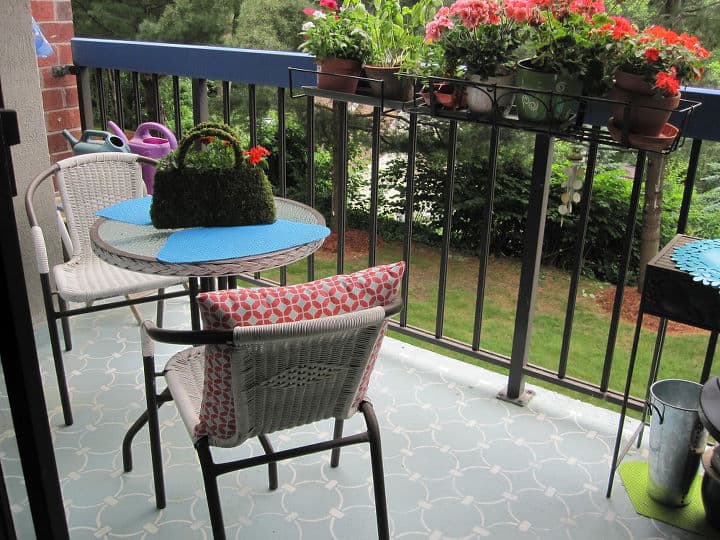 8. Door or window
A bold color color choice on a balcony door or window can make an otherwise bland space pop. A simple umbrella, pillows and bright door color make us want to hang out here!
Conclusion
Hopefully, you are able to take away some inspiration from these spaces. After all, if you're going through the effort of balcony painting, why not get creative?