Balcony Boss is reader-supported. When you buy through our links, we may earn a small commission at no cost to you. For additional information, please view our policies.
Put simply, a balcony sunroom is an enclosed balcony space that looks like a conservatory. They generally have a glass front and sometimes a glass roof to let in as much sunlight as possible (hence the name).
If you've got a balcony sunroom – or are planning to install one – and don't know how to use it, this article is for you! Below, we discuss 10 uses for a balcony sunroom.
Balcony Sunroom Ideas
1. A Space for Growing Plants
This is hardly a revolutionary idea, but you could treat your balcony sunroom like a greenhouse. Specifically, you could grow plants that don't suit your climate, such as tropical houseplants or Mediterranean veg.
2. Boho Chic Space
Do you fancy somewhere to chill with your morning coffee, but with chic boho vibes? Hang some lace curtains and throw in some wicker armchairs, and you're most of the way there!
3. Summer Office
If you've got a decent-sized balcony sunroom, set up a desk for somewhere warm to work in the summer. Working in a sunroom can be a great way to make it feel like you're working outdoors, or not even working at all! It might not be as pleasant in the winter, but enjoy it while you can.
4. Semi-Outdoor Dining Area
This might be another idea specific to larger balcony sunrooms. But if you've got enough space, set up a dining table complete with some chic table dressings for a summery entertainment space.
5. Yoga Studio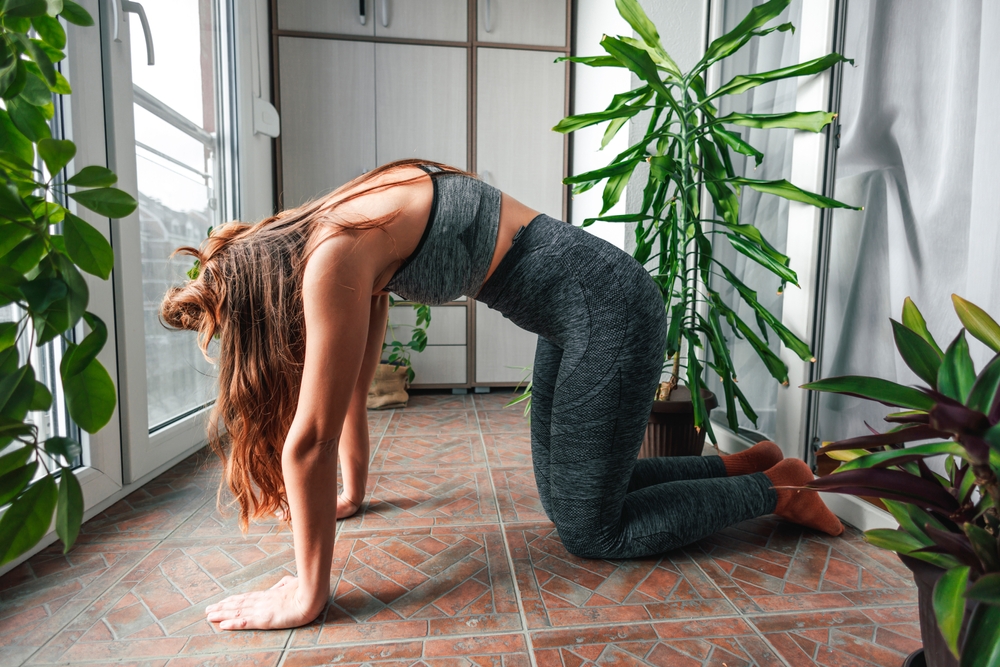 The jury is out on whether hot yoga is beneficial, but a balcony sunroom would certainly be the place to set up your own studio! The best part about using it as a yoga space is that it doesn't require much room and it's a really small financial investment.
6. Lounge Area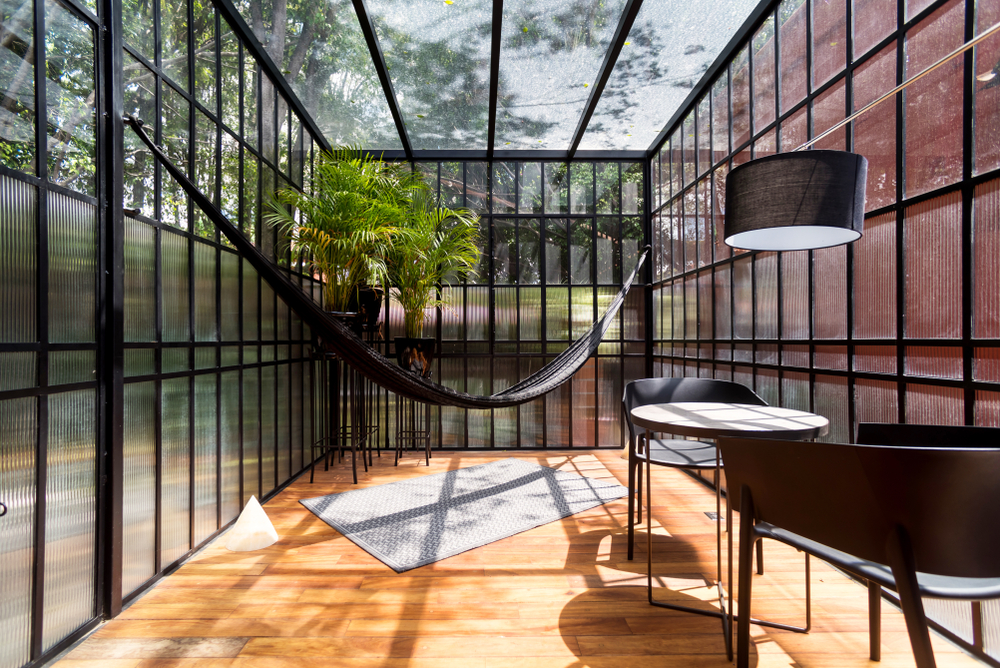 Again, this is hardly a groundbreaking idea, but sunrooms are perfect lounge spaces for the summer. You could decorate it in any style you want and even set up a balcony shade if the sun is too strong for you.
7. Cinema Space
Depending on your balcony's aspect, your sunroom might be too warm during the day. If so, use it as an evening space for watching movies. This doesn't require much decoration or planning – you could just throw some cushions on the floor and relax in front of your laptop.
8. Home Gym
A balcony sunroom would be ideal for a home gym. The extra heat will cause you to burn more calories during your workout, but just make sure you stay hydrated!
9. A Space to Admire the View
There's not much to say about this suggestion. If your balcony sunroom looks out over a nice vista, take advantage of all the glass! Set up a comfy seating area where you can relax and enjoy the view.
10. Make it an Extension of your Home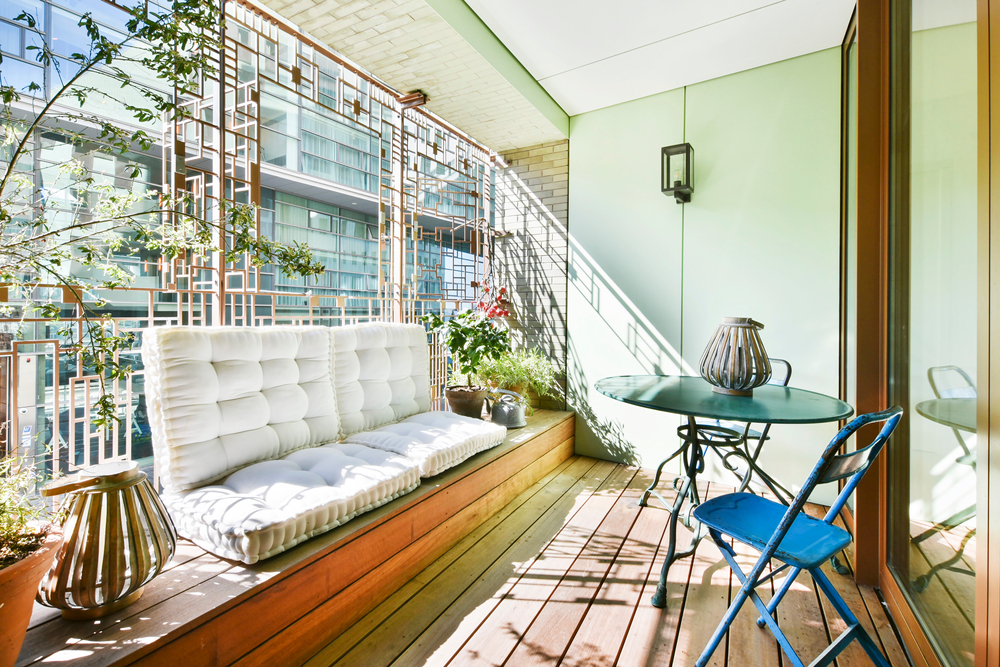 One of the main advantages of a balcony sunroom is how warm they can get – and how much light they let in. You can make it a great extension of your home by simply having some large doors you can open. Consider adding in some new flooring and interior décor to truly make it feel like it's another indoor space.
Final Thoughts
Using a balcony sunroom isn't difficult, but making the most of it can require some thought. Spend a bit of time figuring out what your home might be lacking and whether you can use your sunroom for this. Bear in mind, though, that they're usually not too pleasant to use in the winter!