Balcony Boss is reader-supported. When you buy through our links, we may earn a small commission at no cost to you. For additional information, please view our policies.
Although a balcony will never truly match a backyard, you can create a fun-filled balcony play area with not too much effort.
Below are some kid friendly balcony ideas to keep your little ones occupied.
Of course, don't forget to child proof your balcony if they're going to be out there playing!
Balcony Ideas for Kids
1. Balcony play area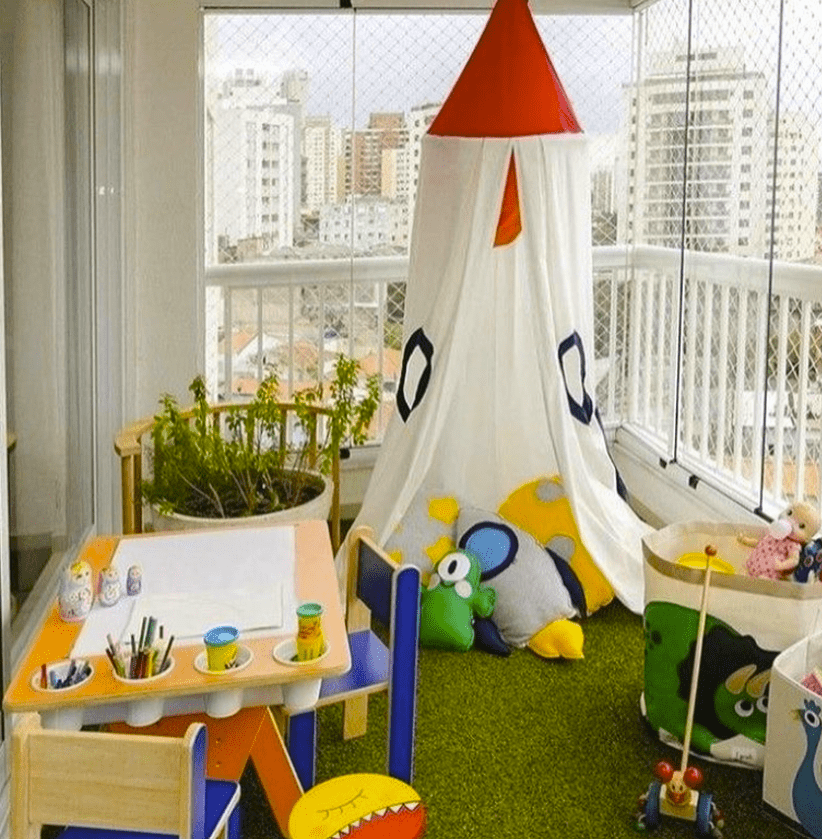 Creating a balcony play area is quite an open-ended suggestion. It could be a seating area with some board games or a crafting station, or it could be an outdoor playhouse. You can make it a toddler friendly balcony area or make it suitable for older kids.
2. Sandbox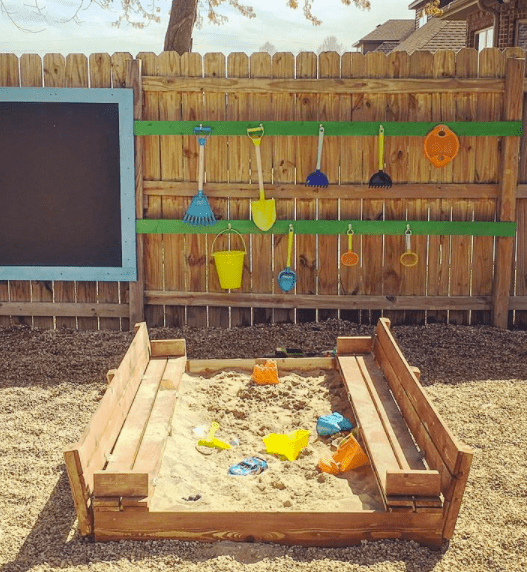 Can you get any more classic than a sandbox? Probably not. A sandbox is an ideal toddler friendly balcony addition because it's easy to set up, keeps them occupied, and can be put away during the colder months. If you're tight on space, opt for a sand table instead.
3. Colorful paint
If you're creating a balcony play area, consider brightening it up with some paint. A white background is best, and you can decorate it with their favorite colors in large circles or patterns.
4. Paddling pool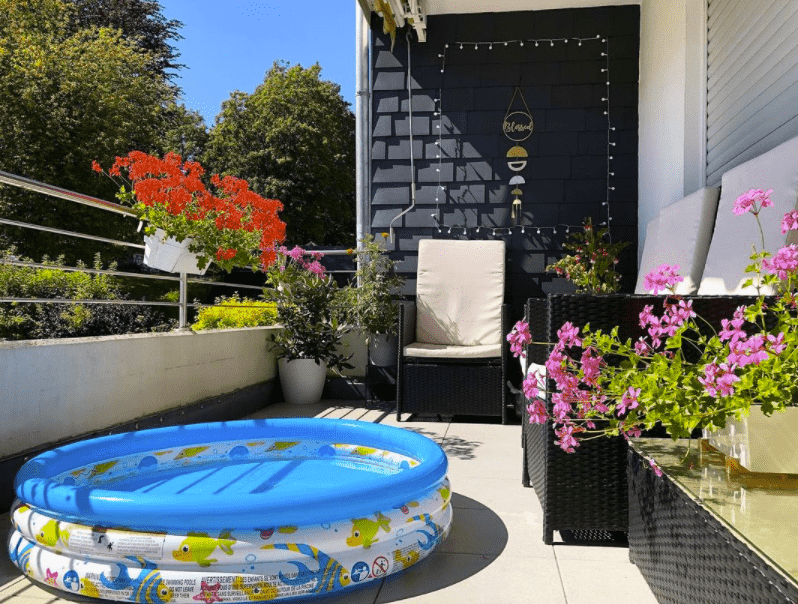 A kid's balcony pool is perfect for the summer when everyone is too hot. You can get some compact inflatable pools that save on space, too. Better yet, a kid's balcony pool is the perfect place to soak your feet when they're not using it!
5. Mini garden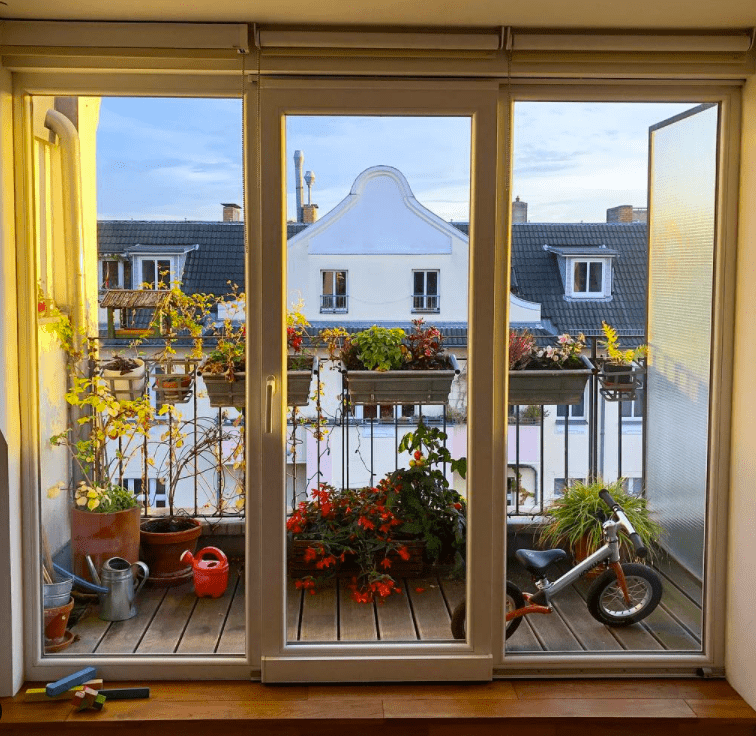 If you're looking for balcony ideas for kids that keep them engaged, you could do a lot worse than a mini garden. Get some small colorful plant pots and some seeds and teach them all about growing plants. You could even get them involved in an herb or vegetable garden.
6. Teepee tent
A teepee tent is one of the best kid friendly balcony ideas. Not only does it give them their own space, but it also keeps toys contained. Throw in a few cushions, and you've got somewhere for your kid to hang out while you relax.
7. Chalkboard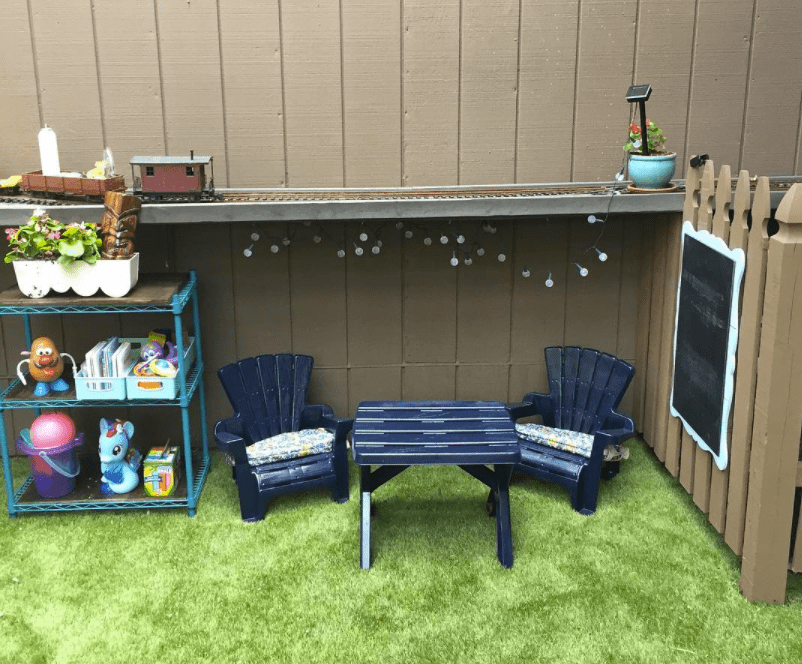 Chalkboards are great for creative play. You could either buy a chalkboard that you set up or, if you have an unused wall, consider using chalkboard paint. The wall must be very smooth to do this, though. Using some wall space means the whole family can get involved with creating murals.
8. Balcony seating area
If you have a seating area for coffee or reading, why not set one up for your kids? Simply get some lawn chairs or a picnic bench, add some artificial grass and some lighting, and you're good to go.
Final Thoughts on a Kid Friendly Balcony
The best thing about balcony ideas for kids is that they can be as wide-ranging as you need. Just remember to avoid anything climbable and ensure your balcony is suitably secure. Better still, opt for things that can be stored during colder months so your balcony isn't constantly overrun with kids' toys!