Balcony Boss is reader-supported. When you buy through our links, we may earn a small commission at no cost to you. For additional information, please view our policies.
Bamboo fencing is one of the most versatile and impactful products that can be added to a balcony or patio space. It's also one of the cheapest and stylish!
Here are the 5 most common uses for balcony bamboo fencing.
Block a Bad View
Not all balconies come with a spectacular view. In fact, some views can be downright terrible and can ruin your balcony's overall vibe.
In most cases, bamboo balcony fencing provides the perfect opportunity to quickly fix this problem at very little cost.
Bamboo or reed fencing is best used to cover bad views that are visible through your balcony railing, either at eye level or just below the railing (as seen in the photo below). All you'll need to do is buy enough fencing to cover your target area and secure the fencing to your railing. Alternately, you can also make your own.
If your bad view is coming from above your balcony railing, you'll want to explore looking into other options such as balcony covers.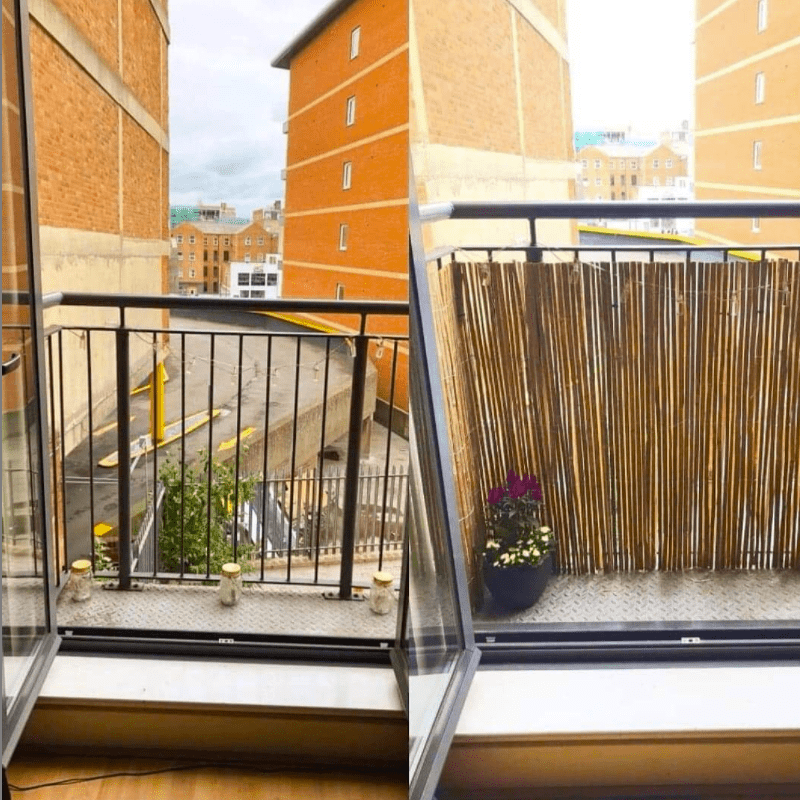 Create a "Room"
Sometimes, a balcony space can feel super exposed, which affects how you ultimately use the space. This, again, can be fixed with the simple addition of bamboo fencing.
Because of its opaque nature, bamboo fencing can make a balcony feel more enclosed and like a separate outdoor room in of itself, even in the tiniest of spaces.
You can see the difference in the before and after photos below. Doesn't it "feel" more like an actual space with the fencing?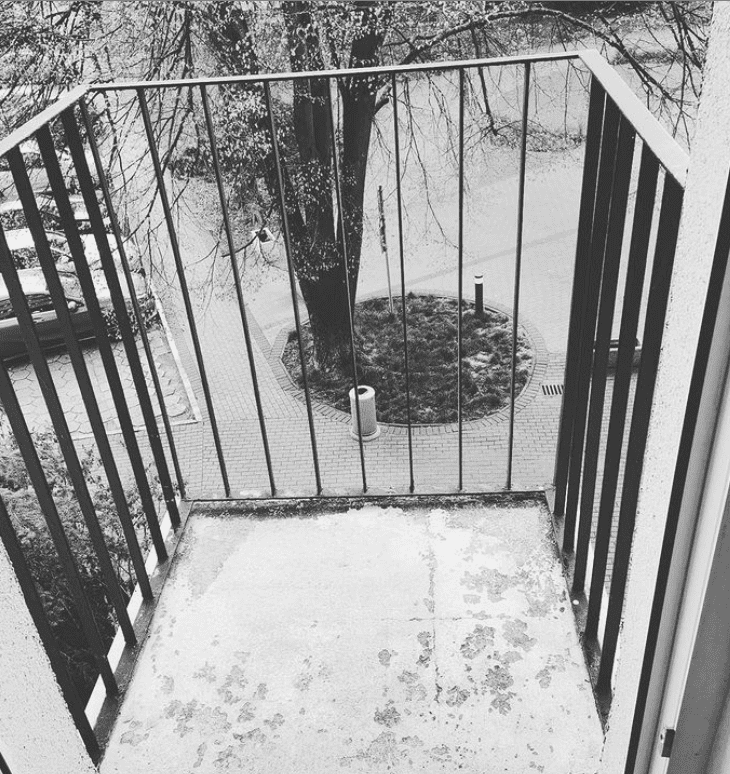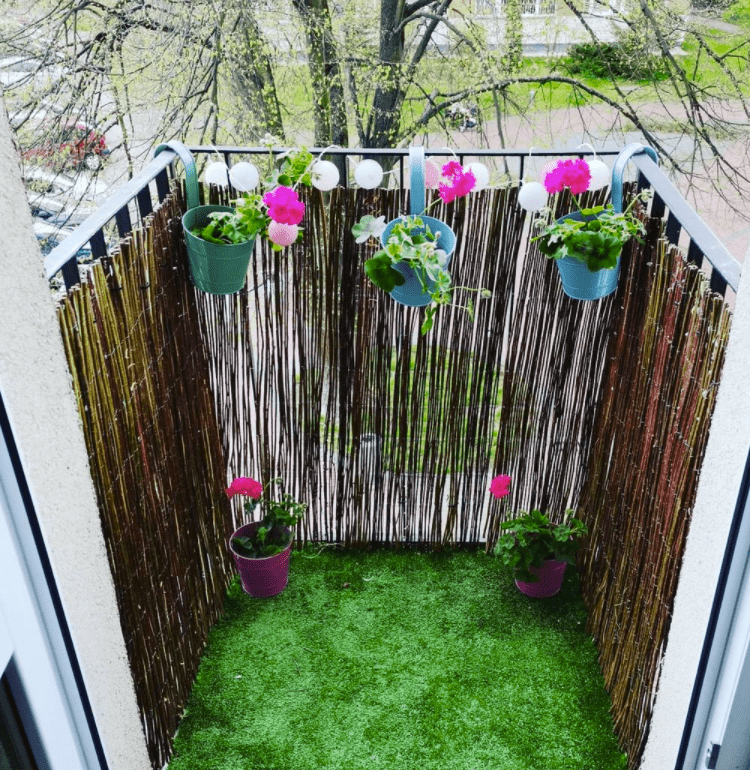 Increase Privacy
Adding a privacy screen is a fantastic way to make a balcony more private, and bamboo screens are one of the most effective – and stylish – options in this category.
If your balcony is susceptible to prying neighbor's eyes, or if you're just looking to enjoy your hammock in total privacy, consider adding bamboo fencing to your balcony.
When shopping for options, pay attention to the thickness of the screen in question – often times, you'll want to double up on the fencing for maximum coverage and privacy.
Decoration
It goes without saying that the overall look of your space is always improved upon when you add bamboo fencing to your balcony.
Bamboo fencing blends well with practically all styles and décor selections, and it's hard to go wrong.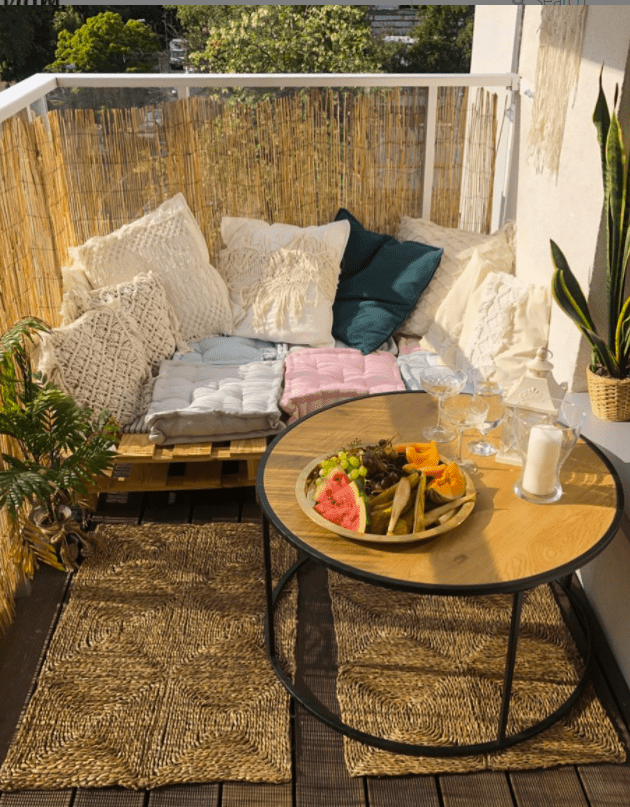 Balcony Divider
Some balconies barely have any division between neighbors, so it can get a bit awkward when you're both using your spaces at the same time.
This is where balcony bamboo fencing can be particularly helpful at creating a visible (and private) division between two property spaces.
Because of the non-permanent nature of balcony fencing, most building management companies will allow this option as a temporary option to dividing a balcony space. As always, however, it's good to check before making a purchase.
Conclusion
If you're considering adding bamboo fencing to your balcony and are on the (no-pun-intended) fence, don't even think twice about it… just do it.
Whether you're looking to add privacy or style or whether you're looking to fix a problem, bamboo fencing is a great solution that you won't regret.