Balcony Boss is reader-supported. When you buy through our links, we may earn a small commission at no cost to you. For additional information, please view our policies.
Decorating high rise balcony railings comes with more considerations than normal. Specifically, you need to think about the wind, which can be pretty strong on tall buildings. But how do you balance this against other needs, such as privacy and décor?
Well, we're here to give you some ideas. Below are some tips for decorating high rise balcony railings.
Things to consider before decorating
The first thing to consider when decorating high rise balcony railings is the material. For example, glass railings will have different considerations from metal. With the former, you'll want to be more careful, as glass is obviously more fragile.
Next, think about what you shouldn't do. Never leave anything unsecured on the railing, particularly if it hangs off the balcony. Also, secure everything to the railing so things don't blow away. After all, you don't want to cause damage with a flying planter!
The best thing to use for tying things to your railings is zip ties. They're secure and are pretty easy to hide if you buy small ones.
7 ways to decorate high rise balcony railings
1. Use rugs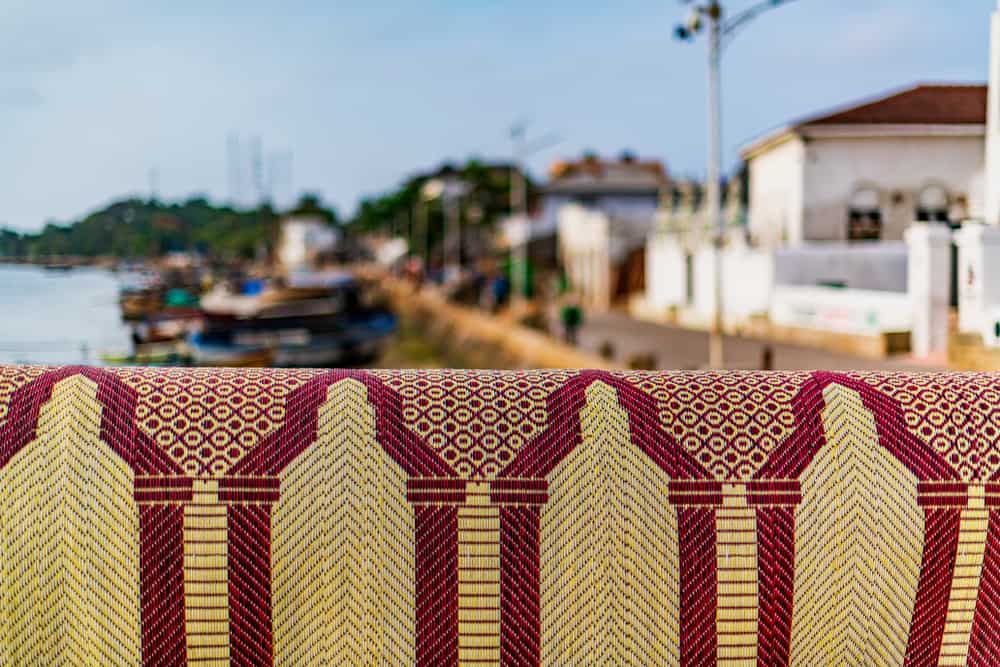 If you want privacy combined with color, hanging rugs over the railings can work well. Rugs are better than curtains because they're often heavier and more rigid. This'll work better on metal railings, which have more points of connection for security.
2. Frosted glass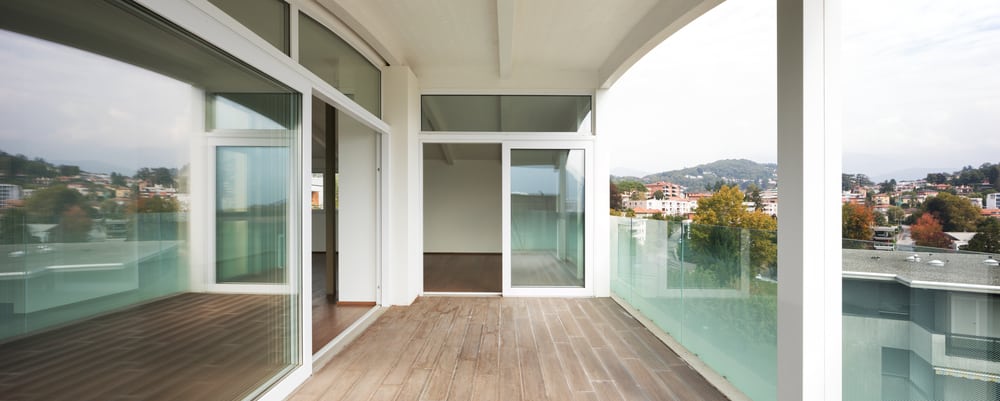 One of the easiest things to do with glass railings is to use stick-on frosted sheets. They create privacy without too much effort and mean you don't have to worry about securing things to the railing.
3. Faux vines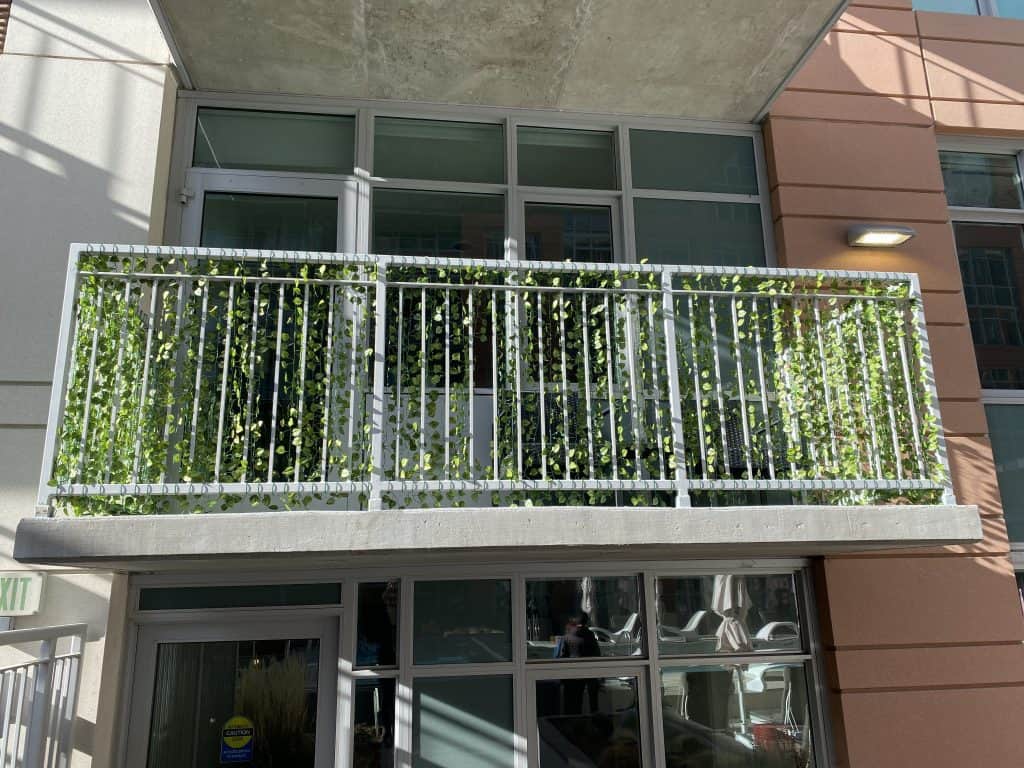 Another good way to create privacy (and add greenery) is to use fake vines. Normally, you could make a curtain or screen from them. But for high rise balcony railings, try weaving them between the vertical railings for added security. Of course, this'll be better on metal railings.
4. Perspex sheets
If makes sense that you'll typically find Perspex sheets on rooftop bars or similar settings. If you want to shelter your balcony from the wind, consider using Perspex sheets or similar. They're clear and solid, giving you decent wind protection. To secure them, drill holes in the corners and tie them to the railings, inside the balcony, of course.
5. Railing planters
You can use railing planters on high rise balconies, with a few adjustments. First, have them inside the balcony. Second, tie them down more than you think is necessary. Third, only grow small plants that won't break in the wind.
6. Lighting
String lights are perhaps the best option on high rise balcony railings, as they're pretty light and easy to fix down. Again, tie them down more than you think is appropriate. You could also try weaving them through the railings, as suggested above.
7. Do nothing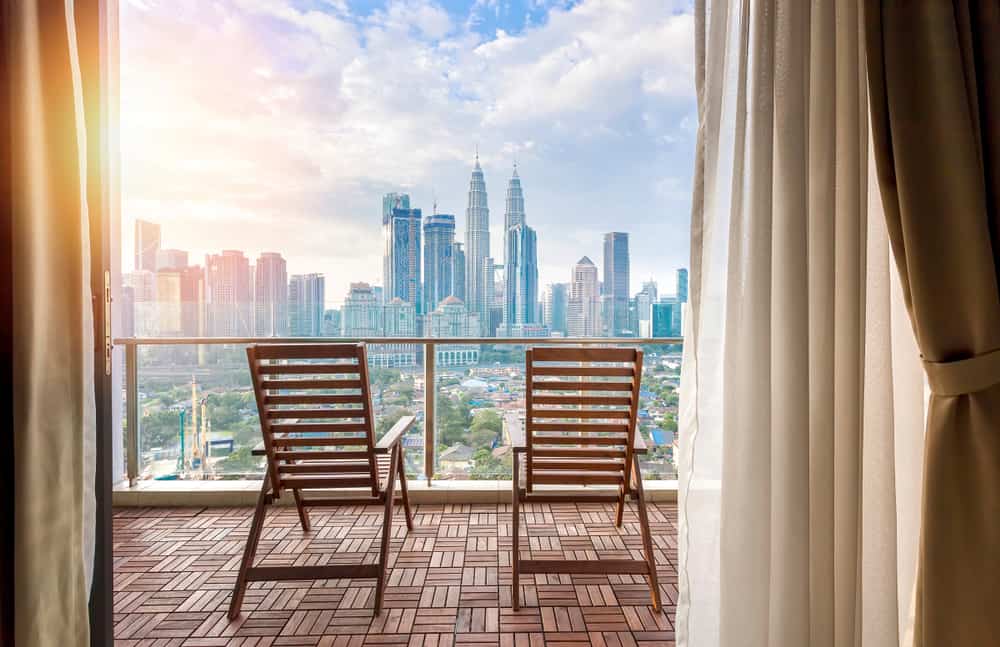 Sometimes, less is more. Sit back, relax, and enjoy the view!
Final thoughts on decorating high rise balcony railings
Providing you factor in the wind, it's easy to get creative when decorating high rise balcony railings. Generally, it's best to use lightweight things hung inside the balcony, as this reduces the risk of damage. And don't be stingy with the zip ties!