Balcony Boss is reader-supported. When you buy through our links, we may earn a small commission at no cost to you. For additional information, please view our policies.
Regardless of your purpose, there are plenty of cheap ways to cover walls outdoors. Importantly, some require very little effort and are suitable for renters who can't make drastic changes to their space.
In this article, we'll cover some of our favorite cheap ways to cover walls. And don't worry, we've thought about options for all different types of walls and outdoor spaces.
Why Cover Walls?
The main reason why you might want to cover a wall is because of looks. It could just be ugly or dull or you could be redecorating and it doesn't fit with your new vibe.
Alternatively, you could be looking to cover the wall to apply some kind of weatherproofing. While not all options offer this, it's certainly a consideration.
How to Cover Outdoor Walls
1. Climbing Plants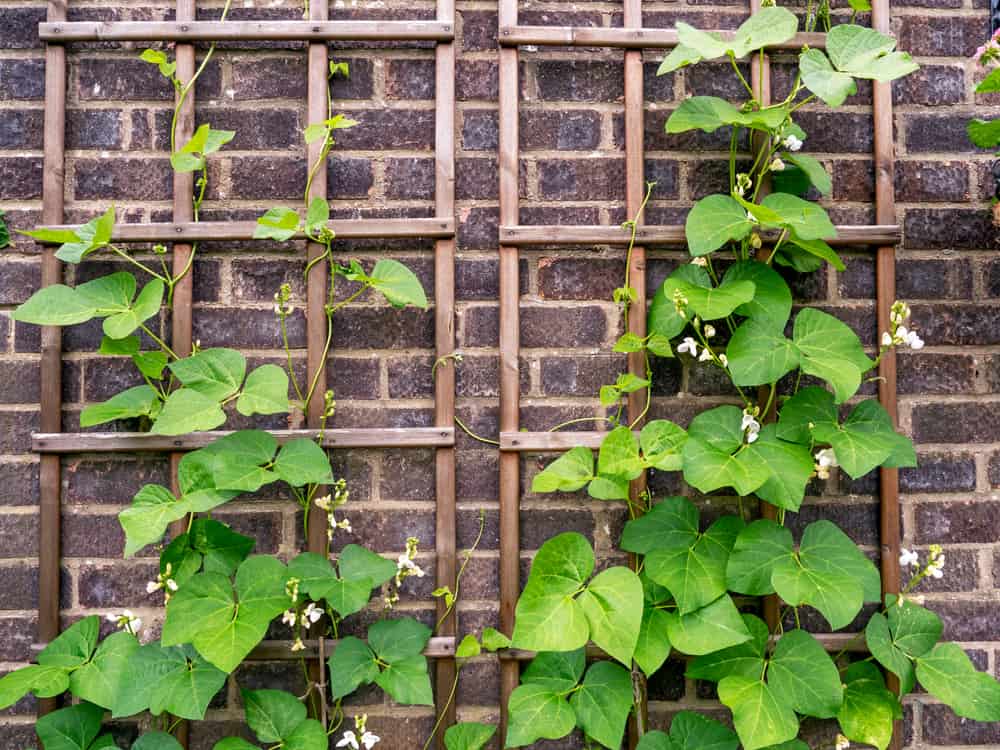 An obvious place to start is with climbing plants. Providing you use the right support, you could grow climbing plants up any wall surface and in any outdoor space. For example, something like a trellis or even wire could work in a rental home.
Pros
Greenery is a natural way to cover a wall
Can be adapted to suit any climate and wall surface
Suitable for renters (providing you choose the right plant)
Cons
Plants will take a few years to reach an appropriate size
Plants may damage the wall surface
2. Paint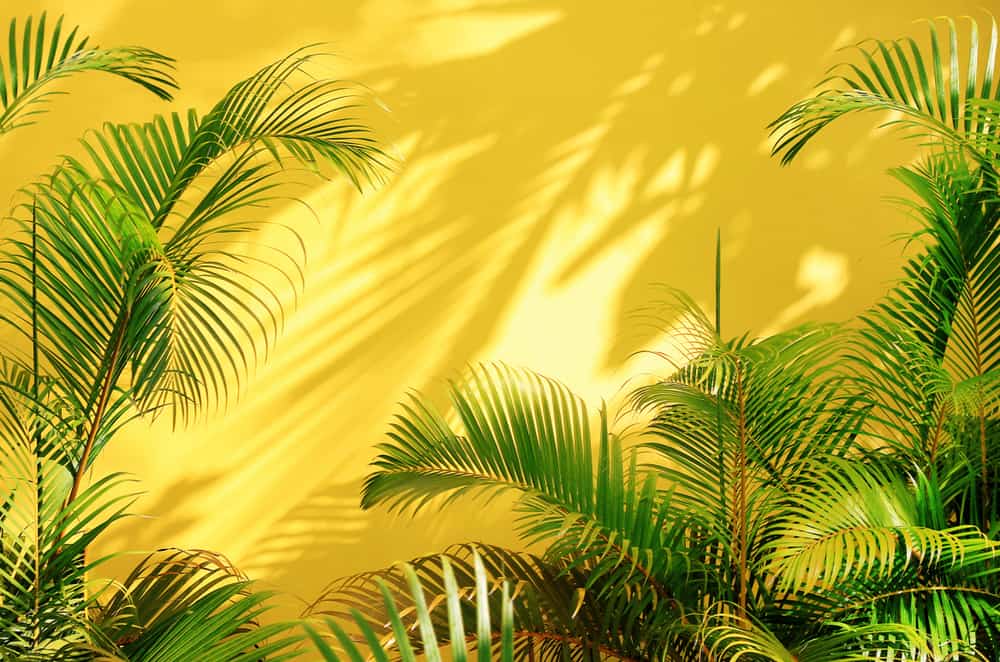 Here's another obvious solution: paint. There's not much to say about paint because we all know what it is. You can get paints for all wall surfaces, giving you great flexibility over designs.
Check out our article on creative painting ideas for some inspiration, and our guide on how to paint outdoor walls.
Pros
Suitable for any wall surface
Potentially unlimited color options
Easy to do
Cons
You might have rental or HOA restrictions regarding painting
3. Reed or Bamboo Fencing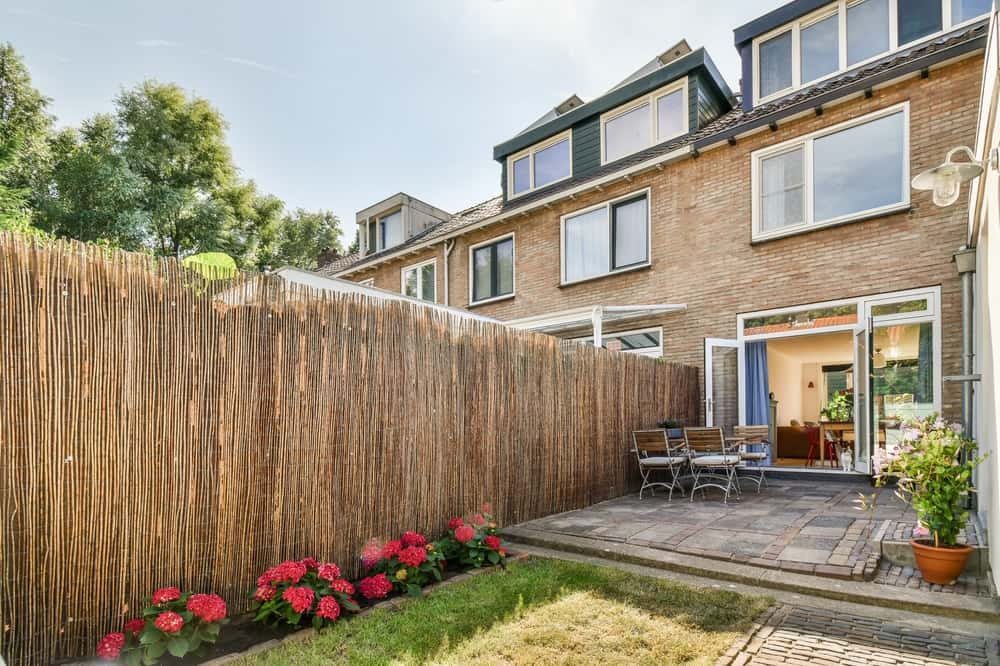 Reed fencing is an inexpensive and quick solution for covering walls. You buy it in rolls and then just fix it in place. It's the same for bamboo fencing, which you can buy or make yourself.
The biggest issue is fixing it to the wall. You shouldn't have any problem fixing it to a wood fence but it can be a bit harder to attach to brick or stone (particularly if you can't drill holes).
Pros
Quick way to completely cover a wall
Plenty of size and color options
May not require invasive installation
Cons
Not massively durable in wet climates
4. Shelving/Furniture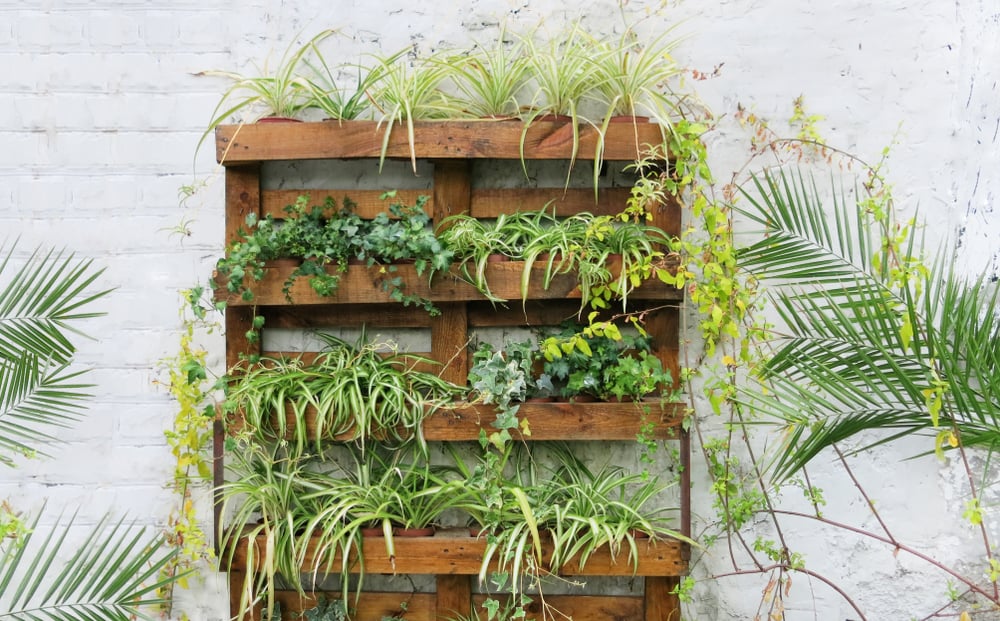 When it comes to cheap ways to cover walls outdoors, your first thought might not be furniture. But if you're working in a covered outdoor space (such as a balcony or patio), what's stopping you from using it?
You can decorate shelving to hide an ugly wall or set up a cabinet to use as an outdoor bar. Whatever you choose, make sure it's not pricey furniture because it could get ruined outdoors.
Pros
Furniture actually serves a purpose
Shouldn't have any impact on the wall surface
Suitable for covered outdoor spaces
Cons
Shelving won't cover the entire wall
Furniture could get ruined in uncovered spaces
5. Boxwood Hedge Panels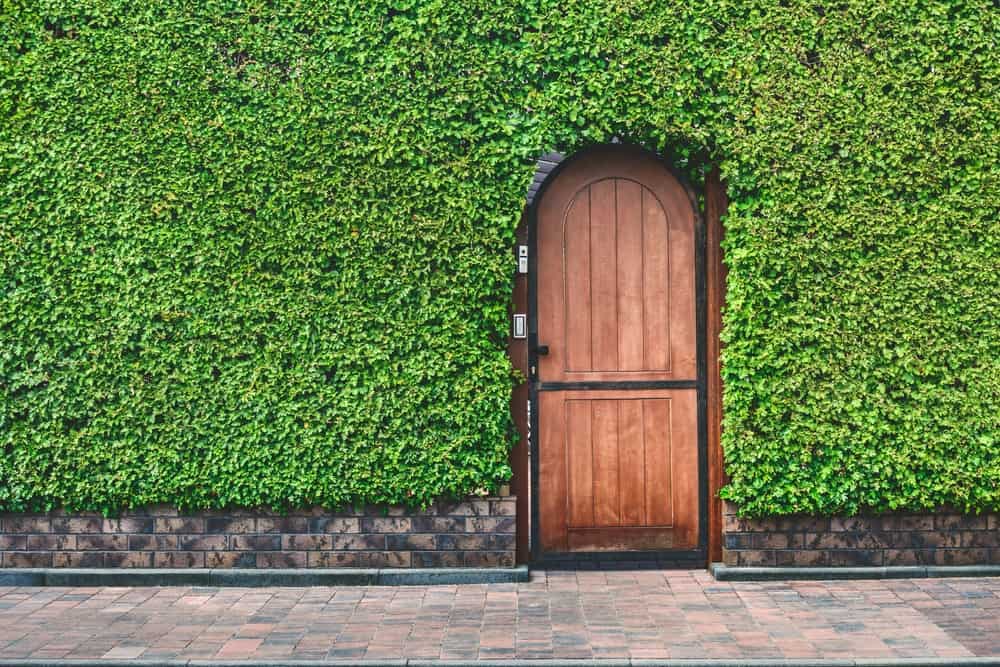 Although not the cheapest option on this list, boxwood hedge panels are one of the most effective. Aside from painting, they probably provide some of the best wall coverage with minimal effort.
However, most panels need screwing into the wall. This typically means you'll need to attach them to brick or stone, and they won't be suitable for renters.
Pros
Offer great wall coverage
Easy way to add greenery if you can't grow plants
Much quicker coverage than real plants
Cons
On the expensive side
They involve drilling
6. Wall Hangings
We should probably narrow this option down to tapestries, as they provide the best coverage. Better yet, a tapestry is a neat way of bringing in décor elements with very little work.
Hanging a tapestry doesn't need to be invasive – you could use adhesive hooks or tie it to a roof or pergola. Unsurprisingly, this is only really suitable for covered spaces.
Pros
Potentially suitable for any wall surface
Quick and easy to set up
Allows you to hide a wall using your décor style
Cons
Not suitable for uncovered spaces
7. Fake Plants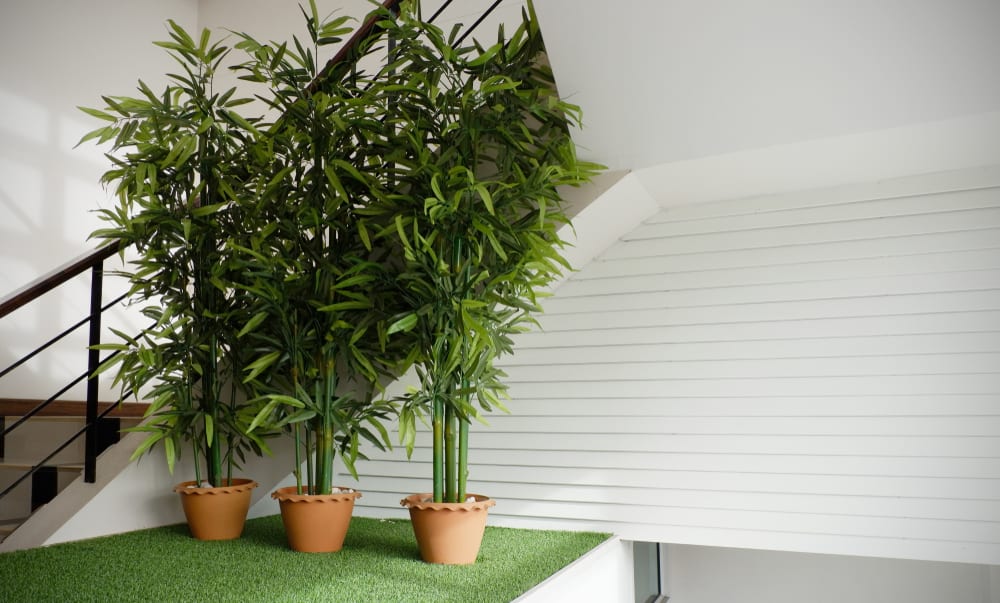 If you like the idea of climbing plants but can't wait for them to mature, fake plants are a good alternative. Fake ivy is a popular option, although there are plenty of other types of plants.
Check out our article on how to make plant curtains for ideas on wall coverage. We also have a roundup of the best artificial plants for privacy, which could be helpful.
Pros
Generally inexpensive
Easy way to get good coverage
Cons
Fake plants can look cheap if you're not careful
8. Lattice
When it comes to cheap ways to cover walls, a lattice is a good starting point. It won't do much on its own, but you can use it as a base for anything from plants to decorations and wall hangings.
That said, a lattice will at least distract from the wall surface behind it. Check out our guide on lattices for some inspiration on how to use them.
Pros
Lattices don't necessarily need installation – you can just prop them up
Serve as a good base for other decorations
Can be used with any wall surface
Cons
A lattice on its own won't do much for hiding a wall surface
Final Thoughts on Cheap Ways to Cover Walls
Hopefully, this article has given you some inspiration for how to hide that problem wall in your outdoor space. As you can see, there's no shortage of options, regardless of whether you're a renter or are dealing with an uncovered space.
When deciding on cheap ways to cover walls outdoors, it's worth thinking about how quickly you need a solution because some of the most effective take a little while to set up. Simply weigh up your options and see which suits your space the best.