Balcony Boss is reader-supported. When you buy through our links, we may earn a small commission at no cost to you. For additional information, please view our policies.
A dormer balcony can be a blessing in terms of property value but a bit of a nightmare when it comes to decorating. However, with a bit of planning, you can come up with some practical (and attractive) uses for a dormer balcony.
So, let's look at some dormer balcony decorating ideas to get you inspired.
What is a Dormer Balcony?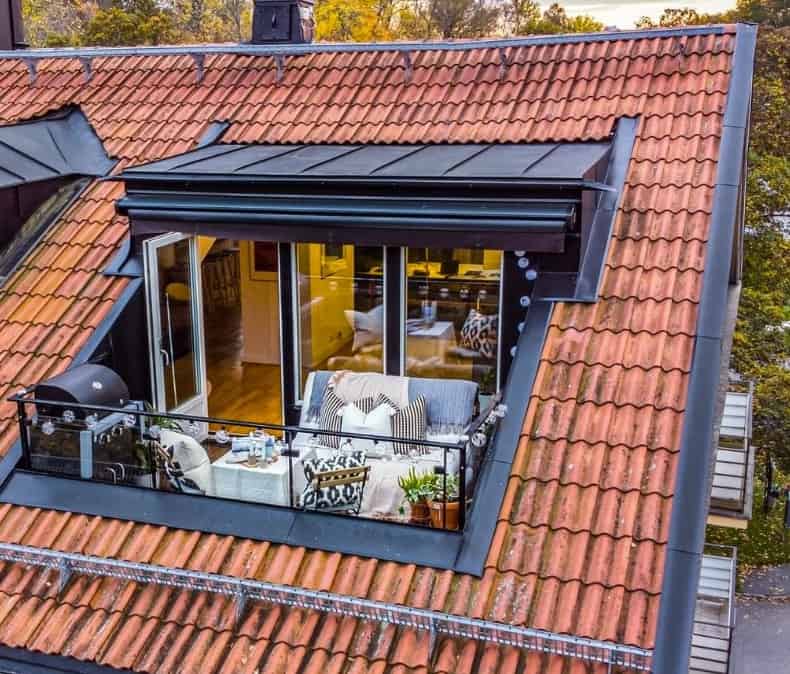 A dormer balcony is an exterior space connected to a dormer window. This is essentially a window structure in a building's roof. As such, a dormer balcony is most similar to a Juliet balcony, except it's specifically for dormer windows.
That said, a dormer balcony can either be a railing over the dormer window (i.e. a Juliet balcony) or an external balcony. The latter is a floor with railings that sticks out from the roof. Whichever way you look at it, a dormer balcony is typically the opposite of a recessed balcony.
Because it requires a window for access, there's not loads you can do with a dormer balcony. While you could get some furniture out there, it might get in the way of opening the window. As such, you must be careful with how you decorate the balcony space.
7 Dormer Balcony Ideas
1. Plants
You can't go wrong with some greenery on your dormer balcony. It doesn't have to take up much space and can improve the view from inside the room. Consider using a climbing plant or something decorative, like grasses.
2. Lounge area
If you're limited by what furniture you can put on the balcony, simply throw down a few cushions and lie out there with a good book!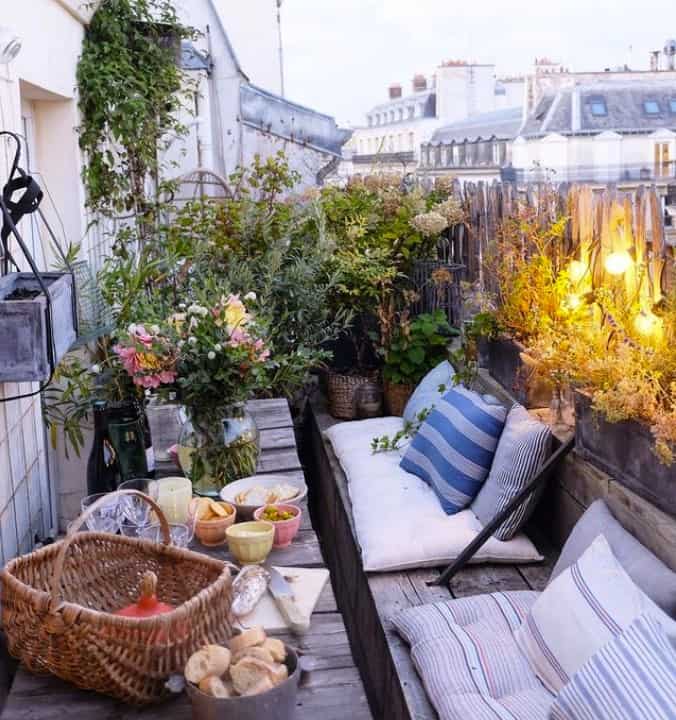 3. Drinks area
But if you've got the room, consider setting up some folding chairs to enjoy a drink on your balcony. The benefit of folding chairs is that you can move them when you need to open the window. Bonus points for investing in a railing bar, too!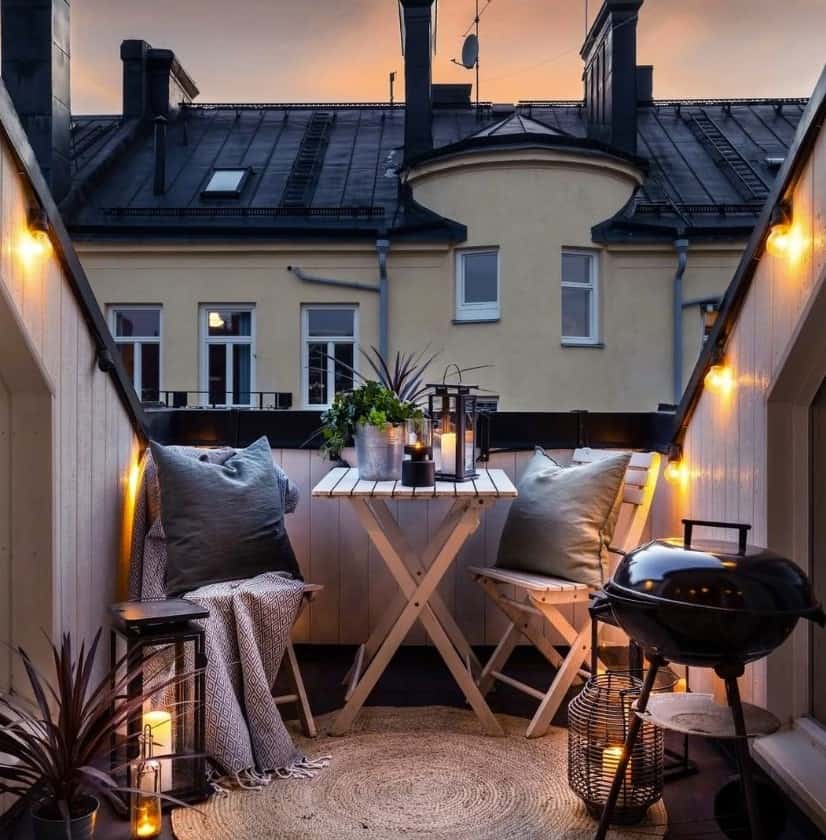 4. Extend your indoor space
If your dormer balcony is little more than a shelf in front of a window, think of it as an extension of the indoor space. Maybe sit in a chair inside and use the balcony as a foot rest.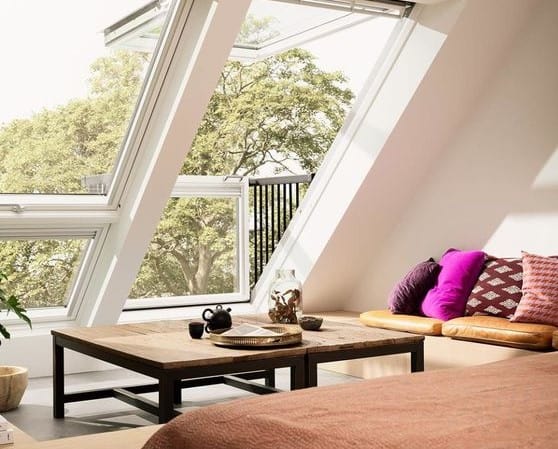 5. Add lighting
Lighting is a super easy way to make a space feel more inviting, even if you can't use it for anything. The most convenient option is probably string lights, but you could fix some pole lights directly to the railings.
6. Railing planters
This deserves its own attention because it's better suited for small dormer balconies. Get yourself some railing planters or hanging pots and add some interesting plants. With enough room, you could even set up something practical like an herb garden!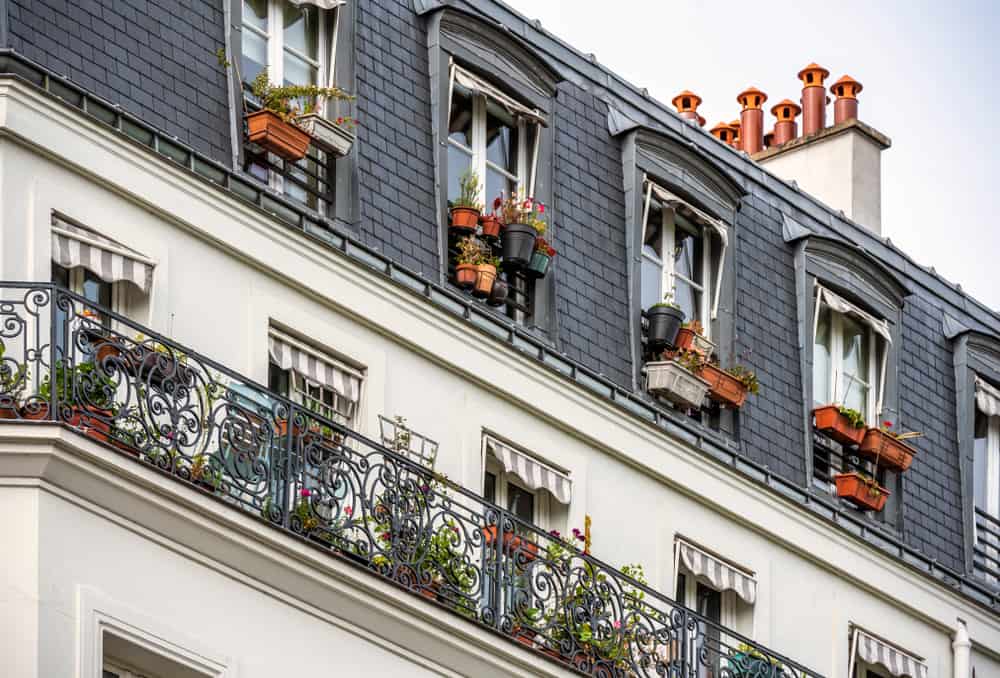 7. Make it private
Add some coziness to your space by making it more private. There are lots of different privacy options to pair with your décor. Maybe set up a fabric screen over the railing or add some reed fencing.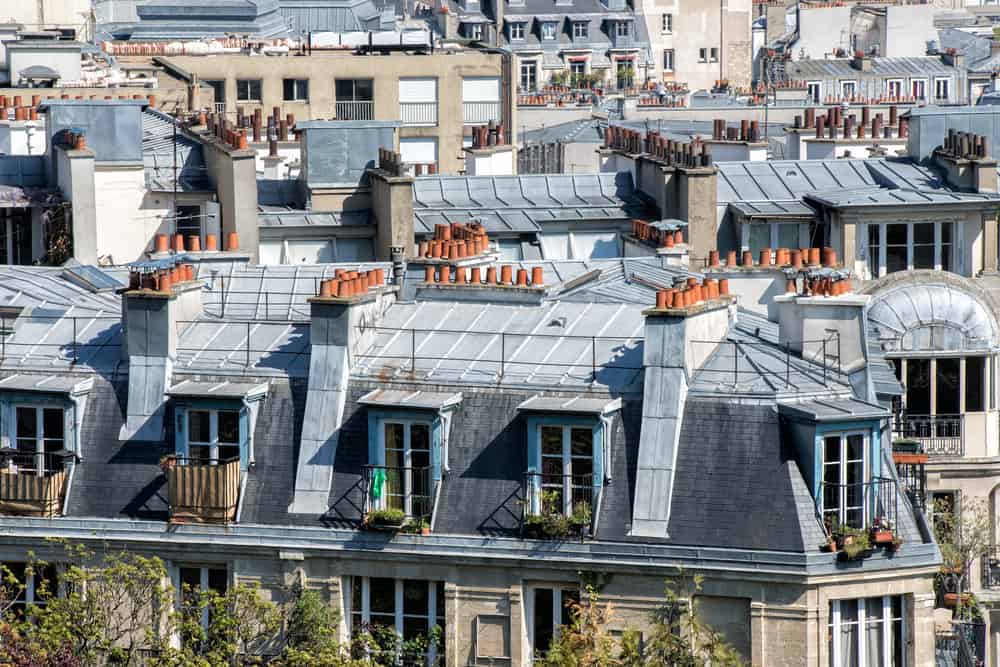 Final Thoughts on Dormer Balconies
Hopefully, these ideas have inspired you to decorate your own dormer balcony. Granted, there's not loads you can do with the space, but you can at least set up a comfy (albeit temporary) seating area on one with minimal effort.