Balcony Boss is reader-supported. When you buy through our links, we may earn a small commission at no cost to you. For additional information, please view our policies.
A wraparound balcony has plenty of benefits over a standard balcony. Most notably, they're bigger.
But figuring out what to do with all this space can be overwhelming. To get you started, here are 5 ways to use a wraparound balcony.
What is a Wraparound Balcony?
A wraparound balcony is simply one that wraps around 2 or more sides of a building. They're very similar to a wraparound porch, although they'll typically be on the second story of a building.
The main advantage of a wraparound balcony is the size – it can be more than twice the size of a standard balcony. Also, the L- or U-shaped layout means you can be pretty creative with the space.
5 Ways to Use a Wraparound Balcony
Below are some creative ways to use a wraparound balcony. Of course, these are only meant to be an inspiration, but read on for some ideas.
1. Outdoor dining area
One way to use your wraparound balcony is as an outdoor dining area. For example, you could have the grill and food prep area near the house and then a seating area further along the balcony.
While not revolutionary, having separate cooking and eating areas can make your space feel much bigger.
2. Separate areas
On that note, you could simply divide your wraparound balcony into any separate areas you want. It could be a dining area and kids' play area or a reading nook and outdoor bar. Or, it could be a seating area and a chilled lounge area. Your options are endless!
If you want 2 really distinct spaces, consider putting up a privacy screen or plants to separate them.
3. Hot tub
If your wraparound balcony can support the weight, consider installing a balcony hot tub. As with the suggestions above, it'll work best if you keep it apart from whatever else you put on the balcony. Privacy screens will be your friends here, too.
4. Outdoor cinema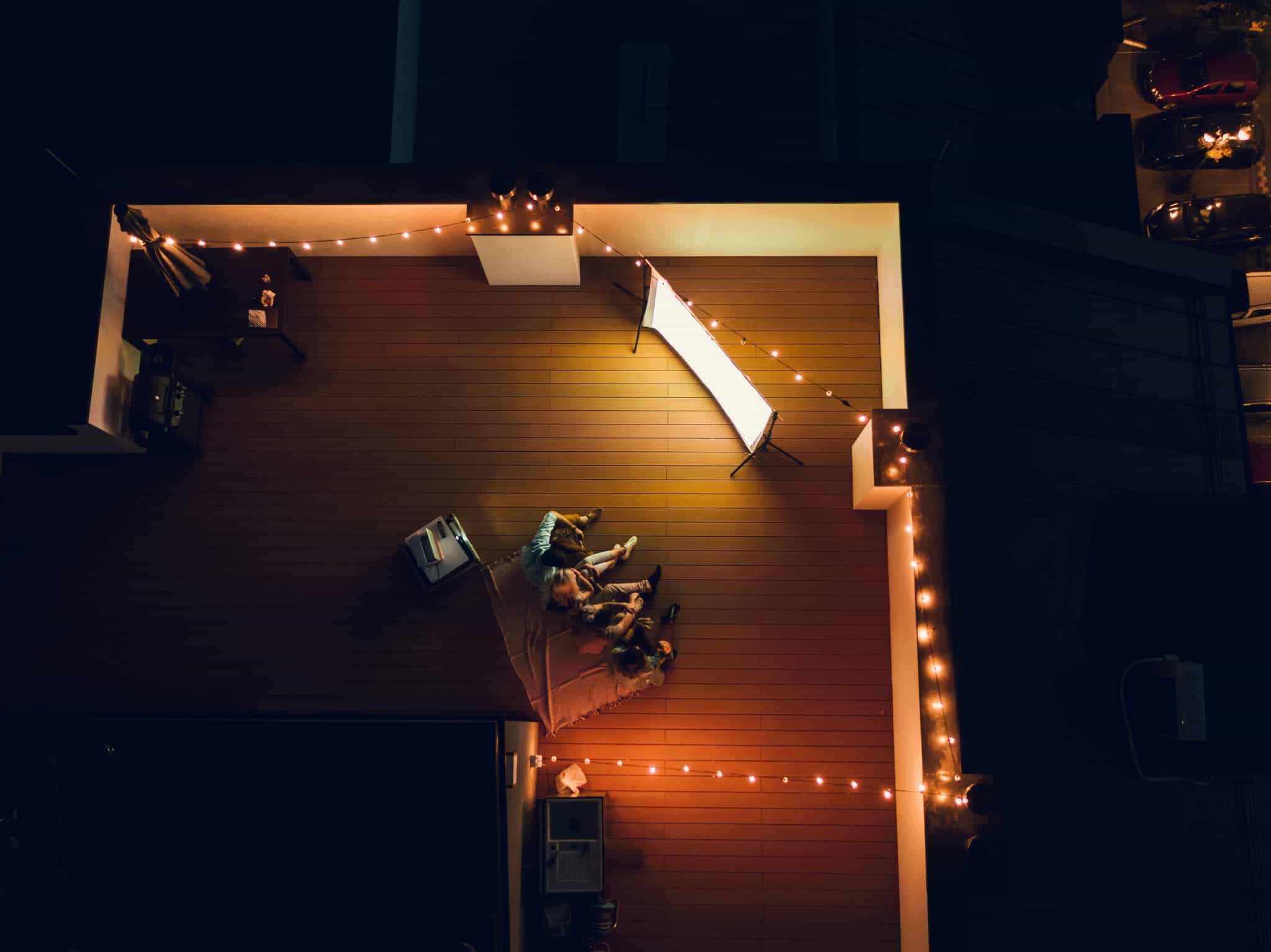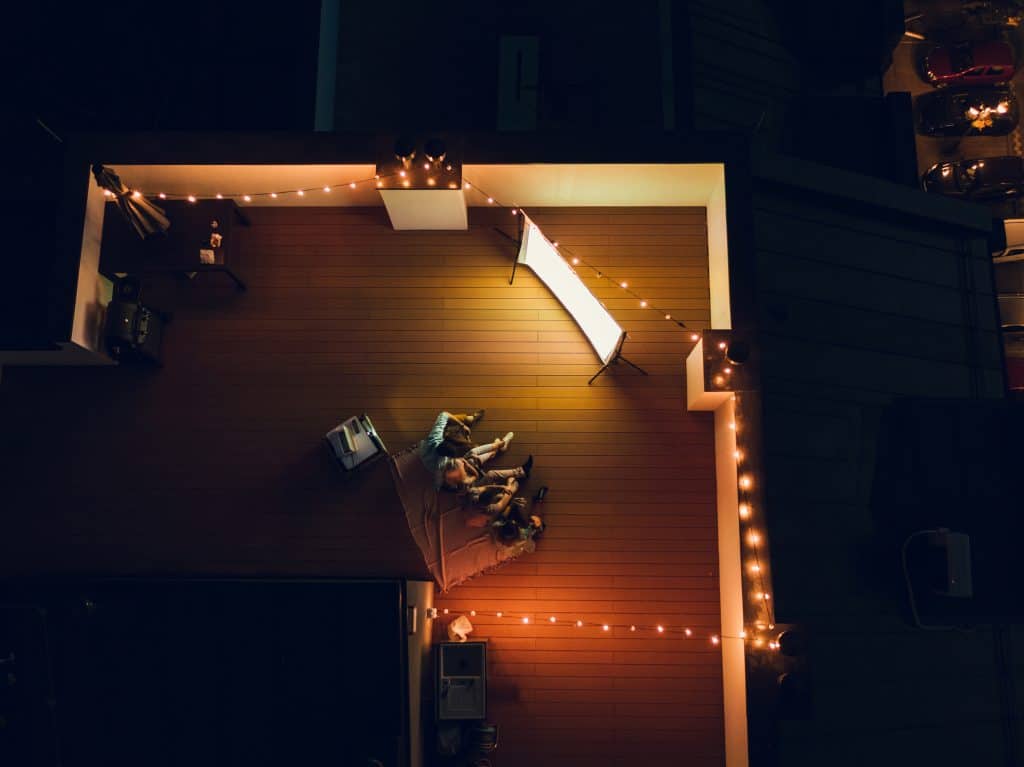 All the extra space you get on a wraparound balcony could make it the perfect outdoor cinema. You could use a wall of your home for the projector screen and line up seats (or use bean bags) for the ultimate at-home experience. Just don't forget the cinema snacks!
5. Furniture groupings
While not necessarily a new use, this tip informs all the uses given so far. Furniture is one of the easiest ways to divide your wraparound balcony into clear areas.
There are different ways to do this. First, you could theme pieces by color and style, so it's obvious what goes with what.
Alternatively, you could group furniture around a central piece, like a coffee or bar table. Propane fire pits are perfect for this use as well. It doesn't matter what you use, providing it works as the centerpiece.
Final Thoughts on Wraparound Balconies
A wraparound balcony can either be a massive single space or several smaller areas. How you use it depends mainly on the layout but also the size. Hopefully, these tips have given you some inspiration on how to best use your wraparound balcony.